First look: Kasich forms center-right national advisory committee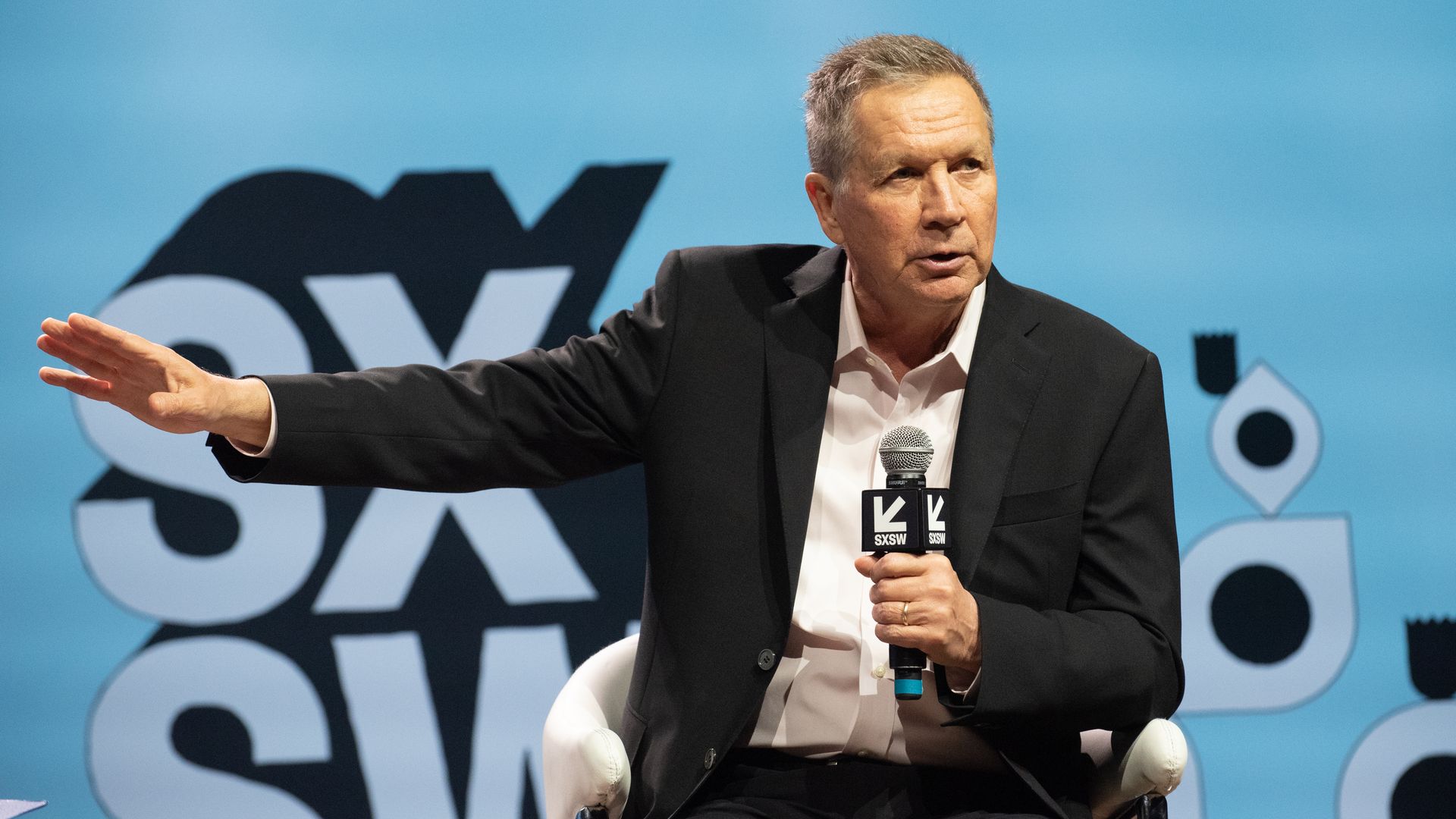 Former Ohio Gov. John Kasich has formed a center-right, Ohio-based group, Two Paths America, to promote solutions that he considers more positive than President Trump and more modern than Ronald Reagan.
The big picture: Kasich, whose 2017 book was called "Two Paths," has assembled a national advisory committee for Two Paths America that includes Bill Kristol, and is studded with prominent former Republican officials.
The list: Tom Davis, Charlie Dent, Jennifer Horn, Bob Inglis, Tom Rath, Arnold Schwarzenegger, Rick Snyder and Christine Todd Whitman.
The board also includes California Assemblyman Chad Mayes (formerly Republican leader), and Steve Luczo, chairman of Seagate Technology.
Go deeper