New report suggests visas for skilled immigrants to struggling U.S. counties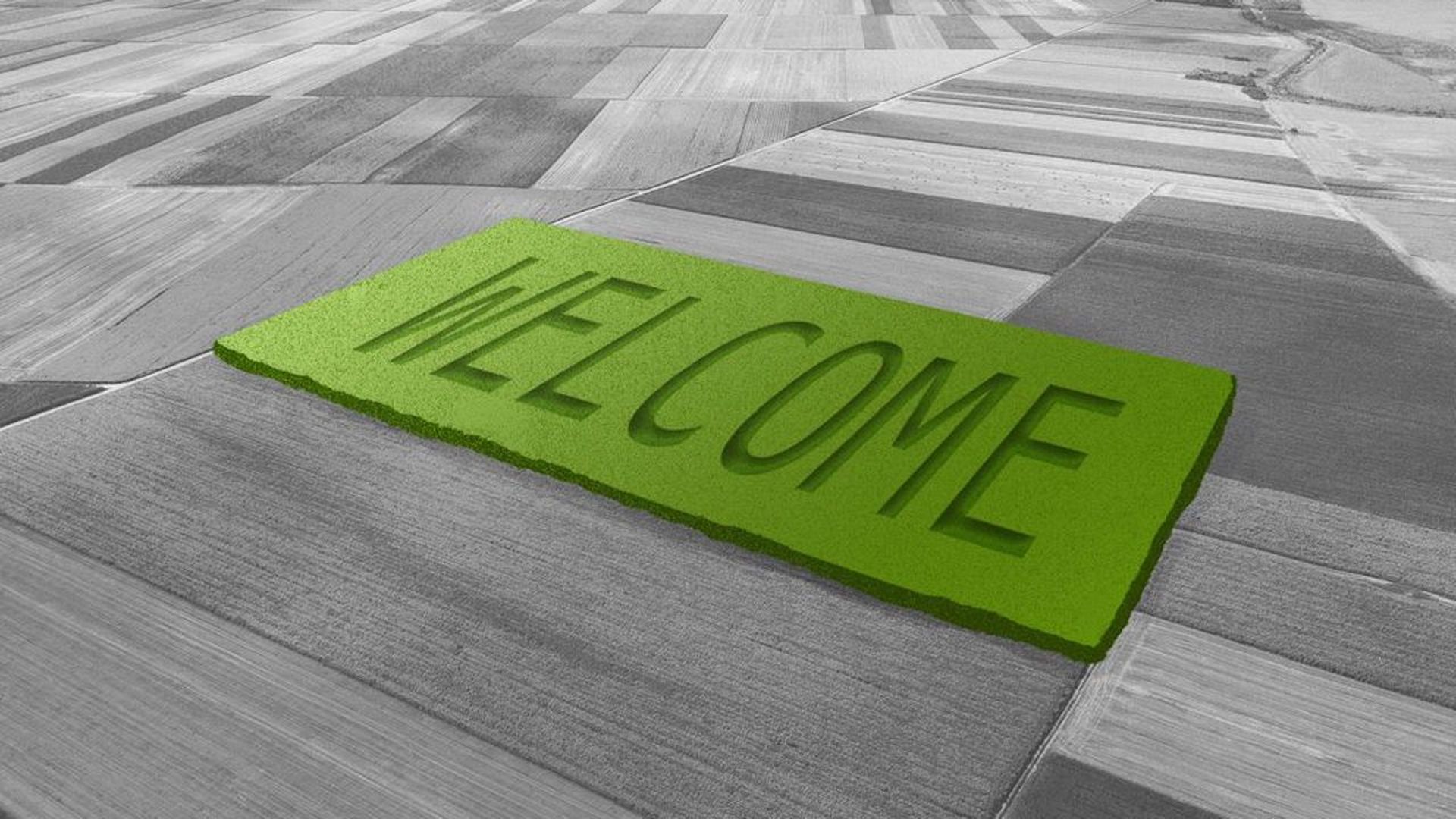 The U.S. already has a special visa to attract foreign doctors to treat rural Americans — now a new report suggests expanding that to all skilled immigrants who'd be willing to settle in areas facing long-term demographic problems.
Why it matters: "[M]igration out of struggling places has become skill-biased," according to a new report released by the Economic Innovation Group.
"Someone with a professional or graduate degree is twice as likely to move states as a high school graduate."
"For every one college graduate that the fastest shrinking counties add, the fastest growing add two."
"By 2037, 67% of U.S. counties will contain fewer prime working age adults than they did in 1997."
The big picture: "At the national level, slower growth in America's working-age population is a major reason that mainstream forecasters now expect the economy to expand around 2 percent each year rather than the 3 percent common in the second half of the 20th century," the NY Times' Neil Irwin notes.
The EIG's set of principles for a heartland visa:
Communities must "opt in": Towns or counties that don't want to participate shouldn't be forced to join.
Distressed areas first: The program "should be targeted to places confronting chronic population stagnation or loss."
No work restrictions: Visa holders should be allowed to compete in the labor market, as long as they stay in a specific geographic area.
This should be a path to a green card: "The prospect of permanent residency ... should provide an extremely strong incentive for compliance."
Adding to, not replacing, existing skilled visas: "The scheme would therefore need to be accompanied by a commensurate increase to the green card cap."
The bottom line: This is somewhat of a moot point during the Trump presidency, which has sought to curb immigration levels. But as the U.S. faces further demographic decline, this is one option for lawmakers trying to help the areas hurting the most.
Go deeper