Elizabeth Warren: CEOs should "face jail time for overseeing massive scams"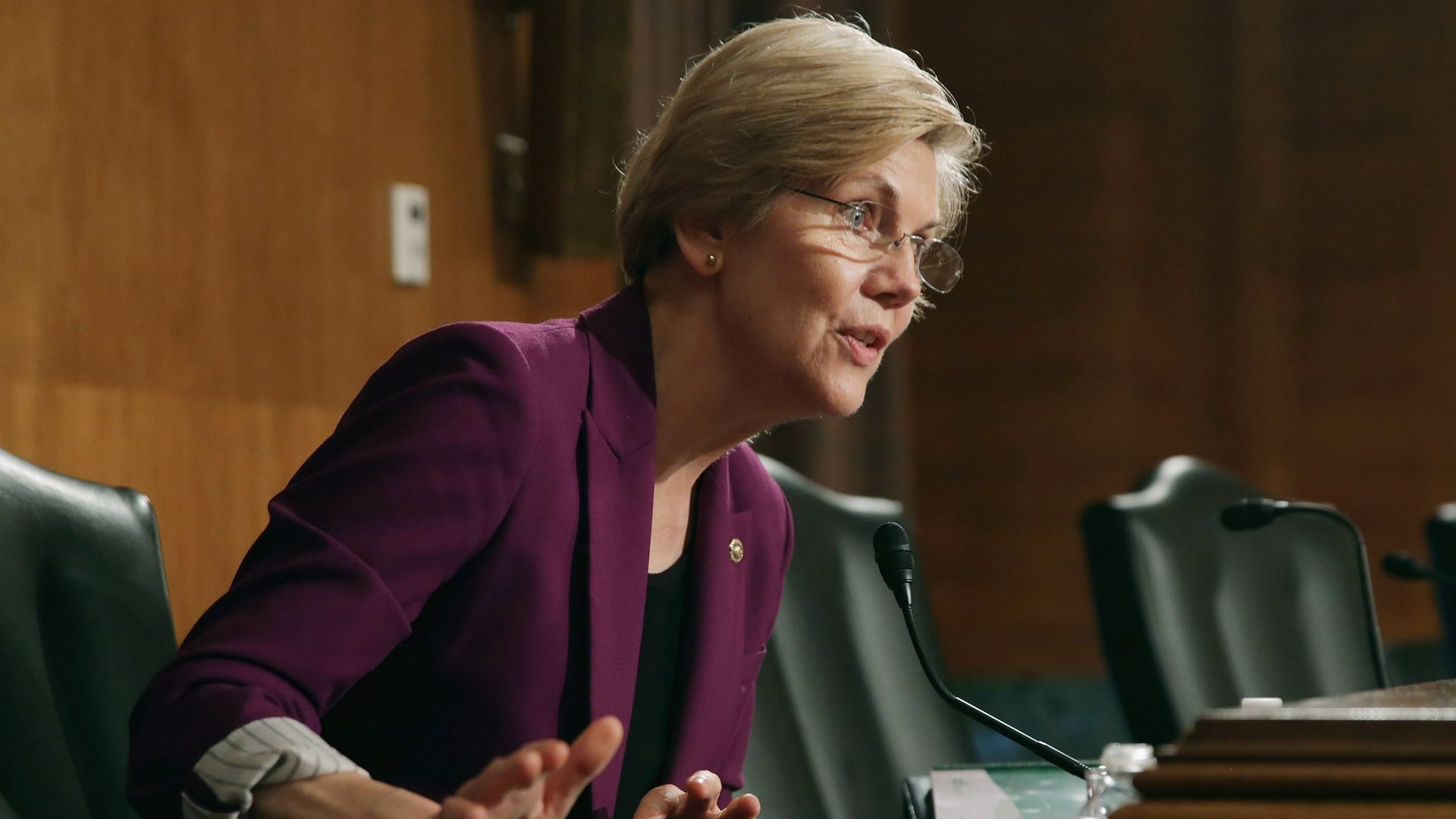 In a Washington Post op-ed on Wednesday, 2020 presidential candidate Sen. Elizabeth Warren (D-Mass.) proposed a law that "expands criminal liability to any corporate executive who negligently oversees a giant company causing severe harm to U.S. families," citing her previous campaigns against former Wells Fargo CEO John Stumpf and his predecessor Tim Sloan.
The big picture: Warren's trustbusting campaign is following a playbook she laid out in 2016. After placing targets on Big Agriculture and Big Tech, the 2020 candidate is going after banking — with health care, telecom and big retail potentially on the list.
Details: In her op-ed, Warren said her proposal would specifically apply to negligent CEOs of any company with "more than $1 billion in annual revenue." This falls in line with her proposed wealth tax, which would take an annual 2% tax on assets above a taxpayer's first $50 million, and 3% on assets that exceed $1 billion.
Go deeper:
Go deeper