New book "Commander in Cheat" goes long on Trump's golf game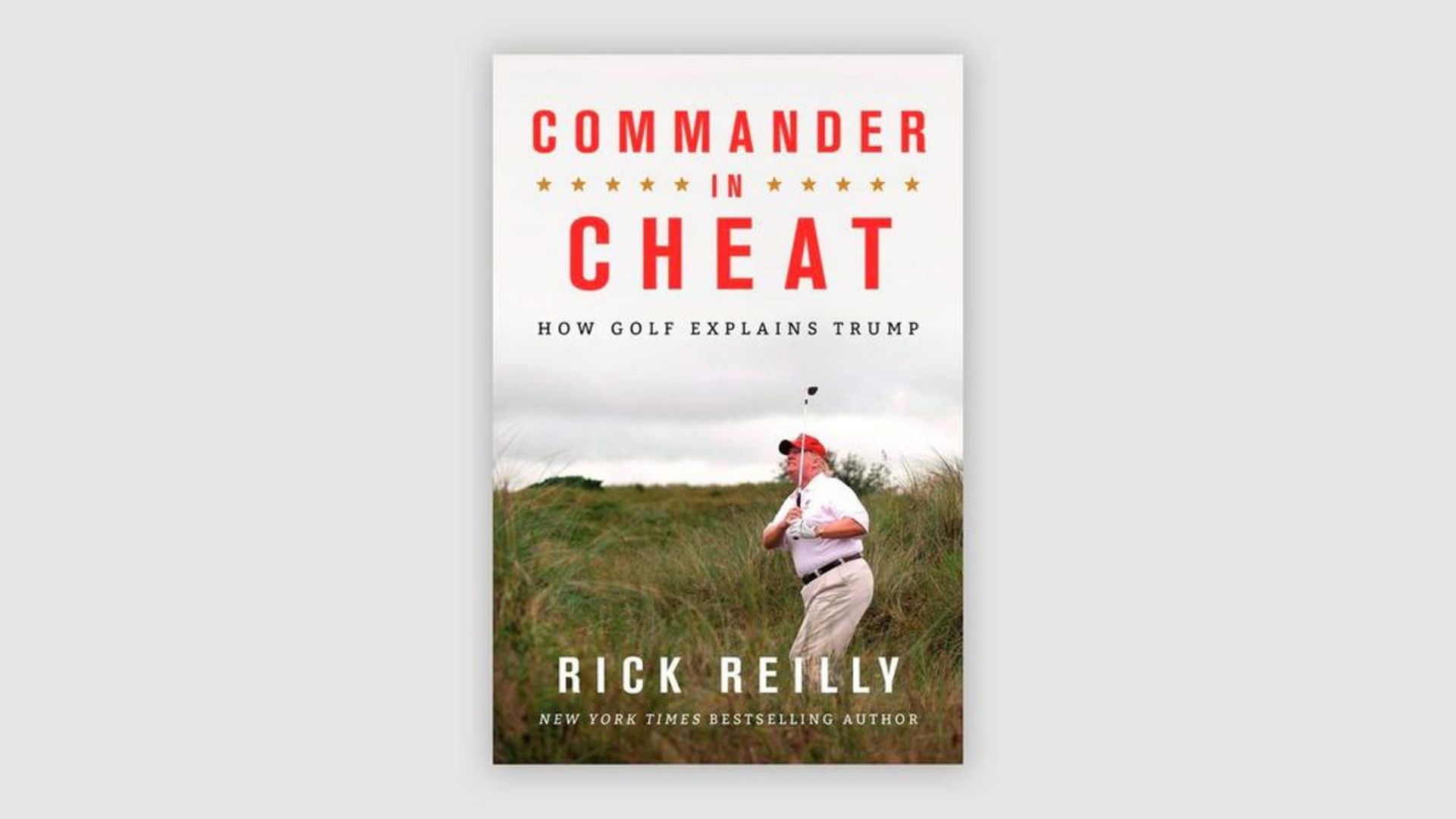 From throwing his opponent's balls into bunkers to exaggerating his 2.8-stroke handicap, Donald Trump's alleged penchant for cheating on the golf course is the subject of retired sportswriter Rick Reilly's new book, "Commander in Cheat: How Golf Explains Trump."
Why it matters: "It's a way to look at Trump in an apolitical way," Reilly told me by phone yesterday. "It's not about his presidency, but rather a way to look at his soul."
"Arnold Palmer always used to say, 'I'll never do a business deal until I play golf with a guy because you can't hide who you are out there on the course," Reilly added.
Details: One of the book's stories focuses on the time Trump played golf with the old ESPN "Monday Night Football" crew. It's him and Jon Gruden versus Mike Tirico and Ron Jaworski.
At one point, Tirico hit "the 3-wood of his life" toward the green only to find his ball in a sand trap 50 feet left of the pin. Later on, Trump's caddy told Tirico that his ball had been 10 feet from the hole. "Trump threw it into the bunker. I watched him do it," said the caddy.
At Winged Foot Golf Club in New York, the only non-Trump property where the president is a member, he kicks his ball back onto the fairway so often that the caddies call him "Pele."
"Trump is actually pretty good at golf," Reilly told me. "Tiger said he's about a 10 handicap. That's pretty good. In fact, that's great for a 72-year-old guy. He wouldn't be bad as an honest golfer." (He isn't, though.)
The bottom line: There's something refreshing about a Trump-related story devoid of politics. Instead of immediately retreating to our corners, we're able to, hopefully, examine this at face value and decide for ourselves what to make of it.
"Who cares, plenty of people cheat at golf" is one possible conclusion. "Golf says a lot about a man" is another.
P.S. ... For all of our D.C. readers, Rick is doing a book signing at Solid State Books near Union Station at 7pm ET tonight.
Go deeper