Democrat Pam Iovino wins Pennsylvania district Senate seat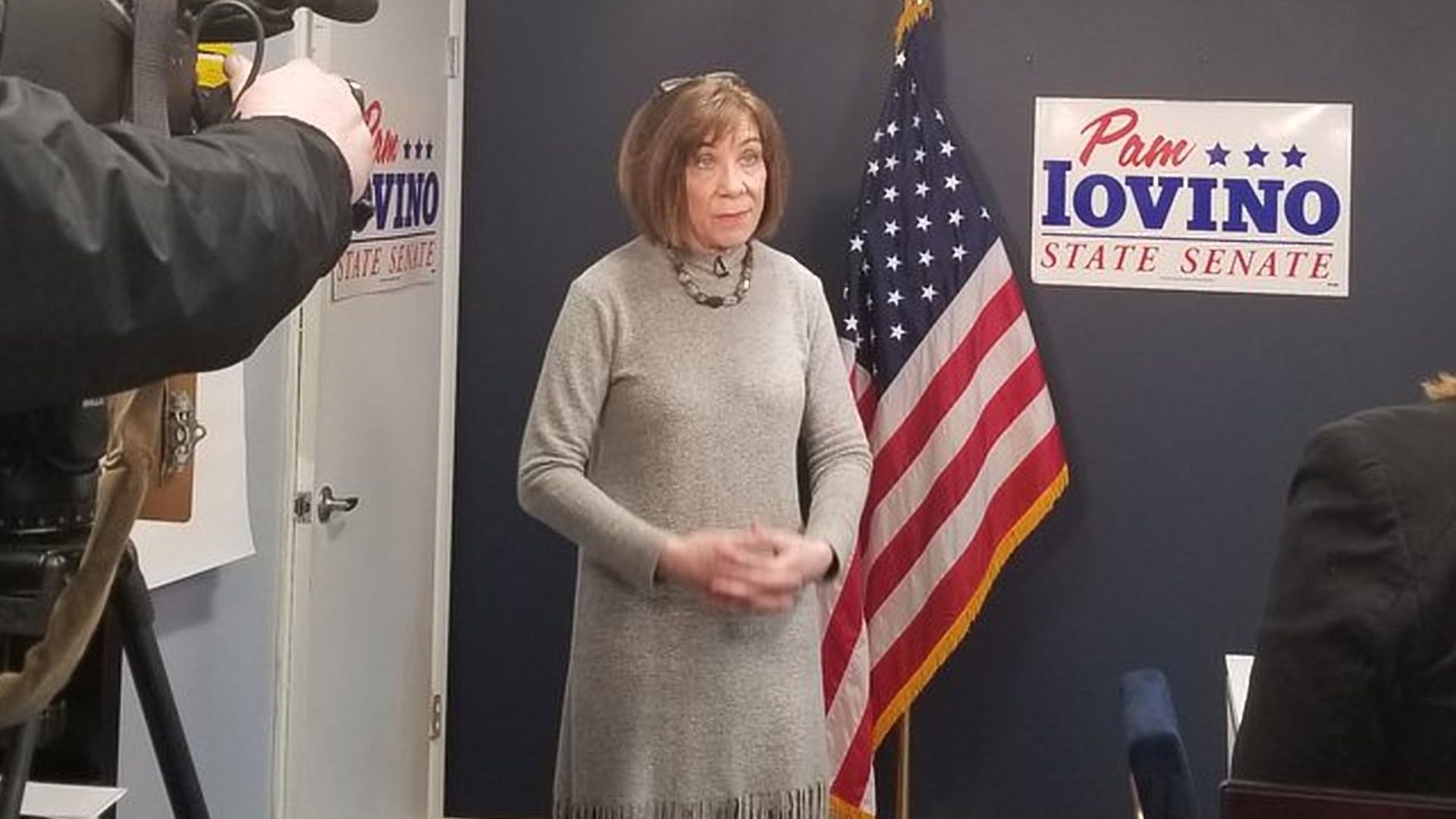 Democrat Pam Iovino, who served in then-President George W. Bush's Department of Veterans Affairs, has triumphed in a state Senate special election in a Pittsburgh district President Trump won in 2016.
Why it matters: Pennsylvania is a swing state and Navy veteran Iovino claimed victory in the seat left vacant by Rep. Guy Reschenthaler (R)."The district is being watched because it voted overwhelmingly for the president in 2016, so we'll see how strong that foothold is," Iovino told the Pittsburgh Tribune-Review Monday.
Go deeper: Trump's 2020 map from hell
Go deeper