Accenture's marketing arm acquires popular creative agency Droga5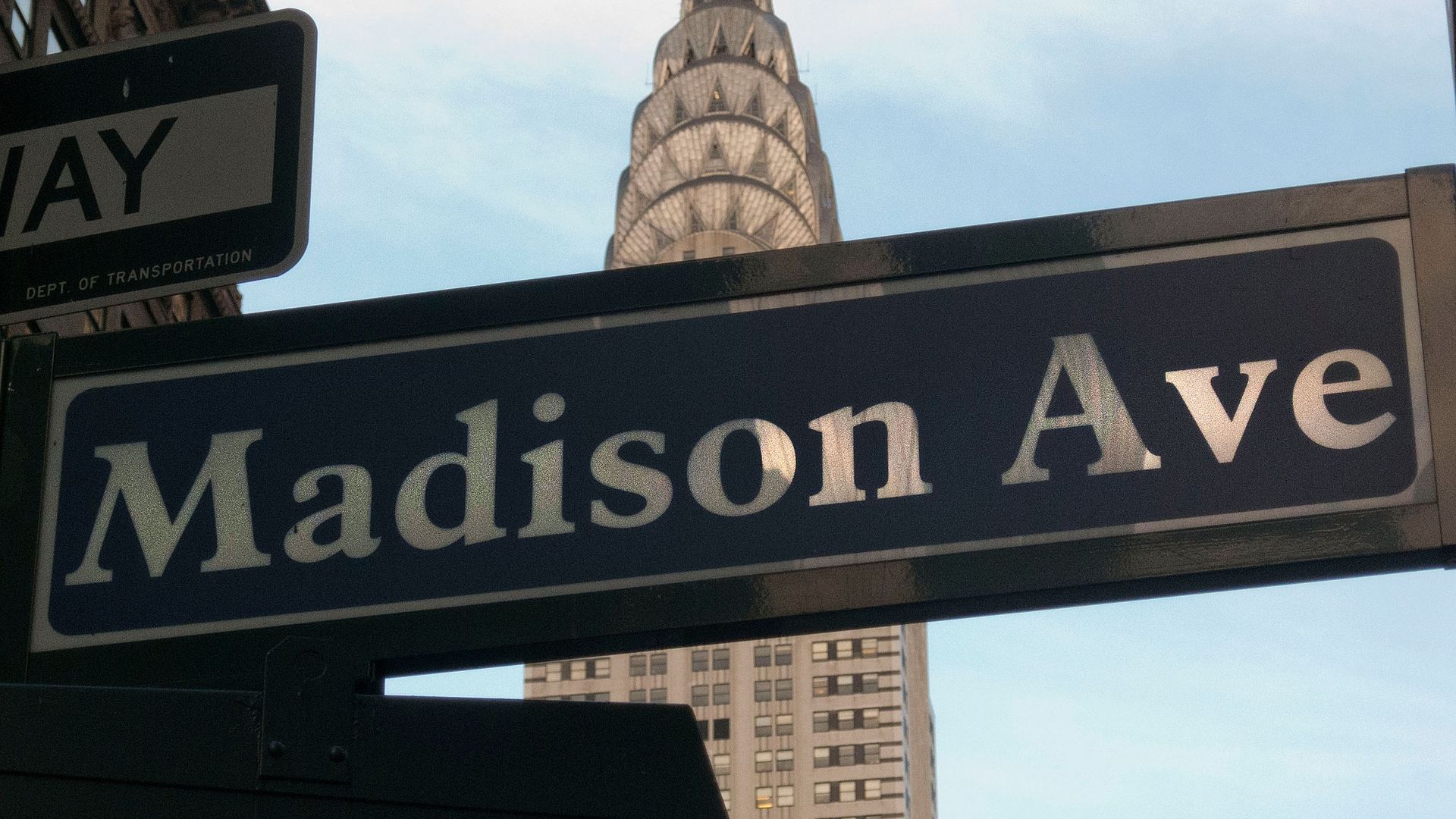 Accenture Interactive, the digital marketing arm of international consulting firm Accenture, announced on Wednesday that it is acquiring acclaimed advertising creative agency Droga5. Deal terms weren't disclosed, but Accenture Interactive says Droga5 is its biggest acquisition in 10 years.
Why it matters: The acquisition will help Accenture Interactive expand its advertising creative business, specifically around "experiential marketing," which includes things like custom events, executions and partnerships that help people experience a brand in a more intimate way, as opposed to just seeing an ad on TV.

Details: With the deal, Accenture Interactive has bought out a 49% stake in the company — previously owned by Endeavor, one of Hollywood's biggest talent agencies, which is reportedly about to file confidential paperwork for an IPO.
"What this is really about is the evolution of the experience business. We are focused on reinventing stale experiences. There are many experiences out there where creativity helps clients. That is where Droga5 comes in."
— Accenture Interactive CEO Brian Whipple
From a business perspective, the companies will not combine offices, and no synergies in the traditional sense (layoffs, etc.) are anticipated. Accenture Interactive will acquire Droga5's hundreds of employees from offices in the U.S. and Europe.
The Droga5 team will continue to pitch the types of communications and advertising work that it is known for, like its award-winning "Truth" ad campaign for the New York Times.
The focus is really about the two companies leveraging each other's strengths — Accenture in digital experiences and Droga5 in creative — to create experiences that marketers will want to pay for.
"A consumer can't discern whether something comes out of a marketing agency or a consultancy. They just want their experience with a product or technology to be seamless. This partnership will help us do that for them."
— David Droga, founder and creative chairman of Droga5
The big picture: Ad agencies have in the past pushed back on Accenture's moves into ad buying and placement. Consultancies like Accenture, PwC and others have begun to rival traditional agencies, in some cases, due to their technological capabilities. Accenture Interactive is different as it seeks to provide creative solutions for marketers, an area that most consultancies aren't as invested in.
Go deeper: Consulting firms put the squeeze on traditional ad agencies
Go deeper