White House security clearance scrutiny: Kushner breaks his silence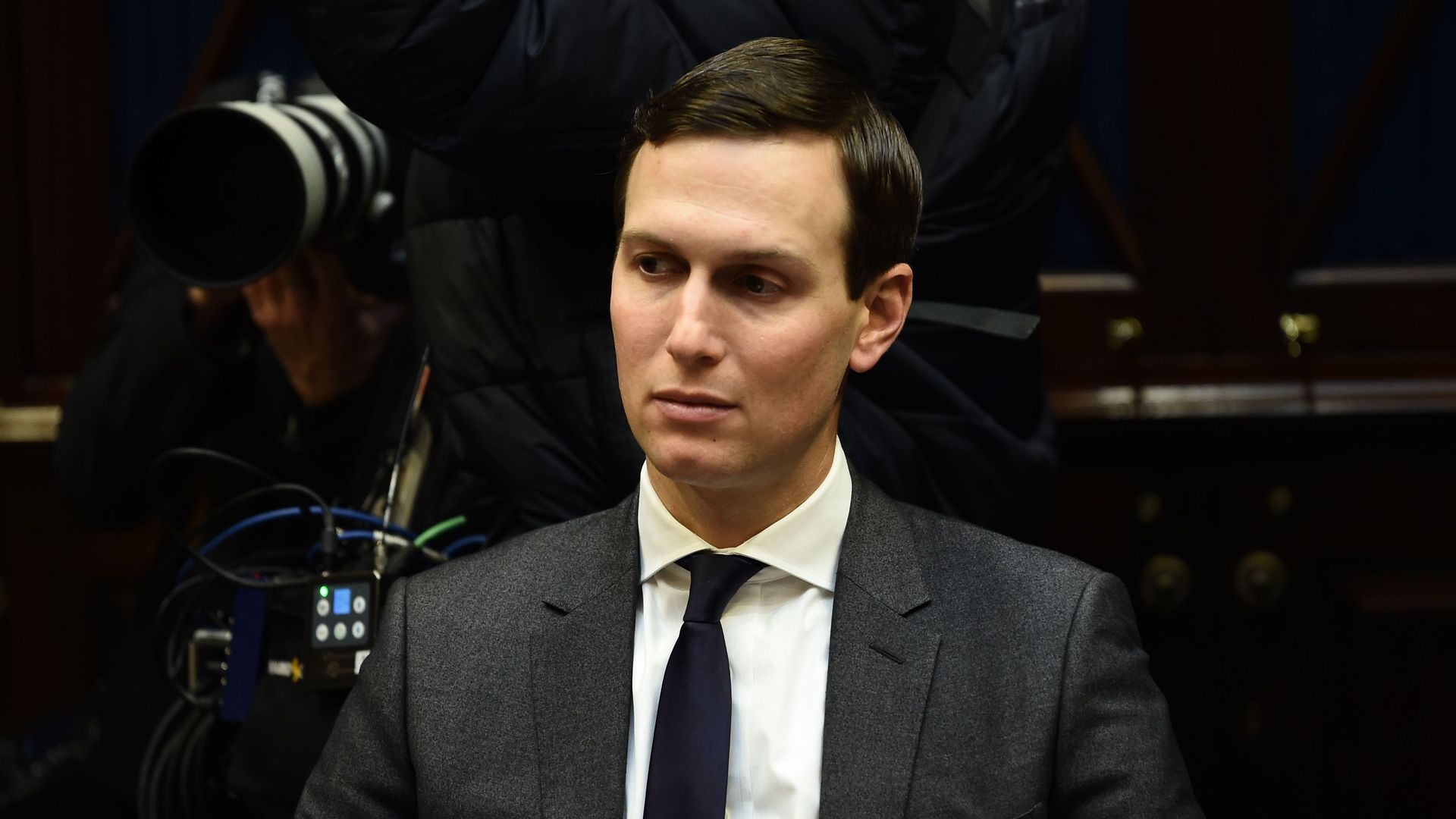 White House senior adviser Jared Kushner defended himself on Fox News' "'The Ingraham Angle" Monday evening amid fresh scrutiny after a whistleblower said the Trump administration reversed 25 security clearance denials.
What he's saying: "I can't comment for the White House's process, but what I can say is that over the last two years that I've been here, I've been accused of all different types of things, and all of those things have turned out to be false," Kushner told host Laura Ingraham.
Details: Ingraham noted whistleblower Tricia Newbold, who has been a White House security adviser for 18 years, has grave concerns about potential national security implications.
She asked Kushner if he posed a grave national security concern to the U.S. He responded by saying Trump's done a "phenomenal job of identifying what are our national security priorities."
"She's [Newbold] had a great team in place that are helping implement it. And I hope I've played a good part in pushing those objectives forward. And I think, because of the president's leadership, the world is safer today."
The big picture: House Oversight chairman Elijah Cummings (D-Md.) has sent a letter asking the White House to cooperate with the committee's investigation into security clearances, specifically naming in his concerns Kushner and his wife and fellow senior White House adviser Ivanka Trump.
Editor's note: This post has been corrected to reflect that Kushner said Trump had a great team in place, not Newbold.
Go deeper