Trump: No GOP healthcare replacement of ACA until after 2020 elections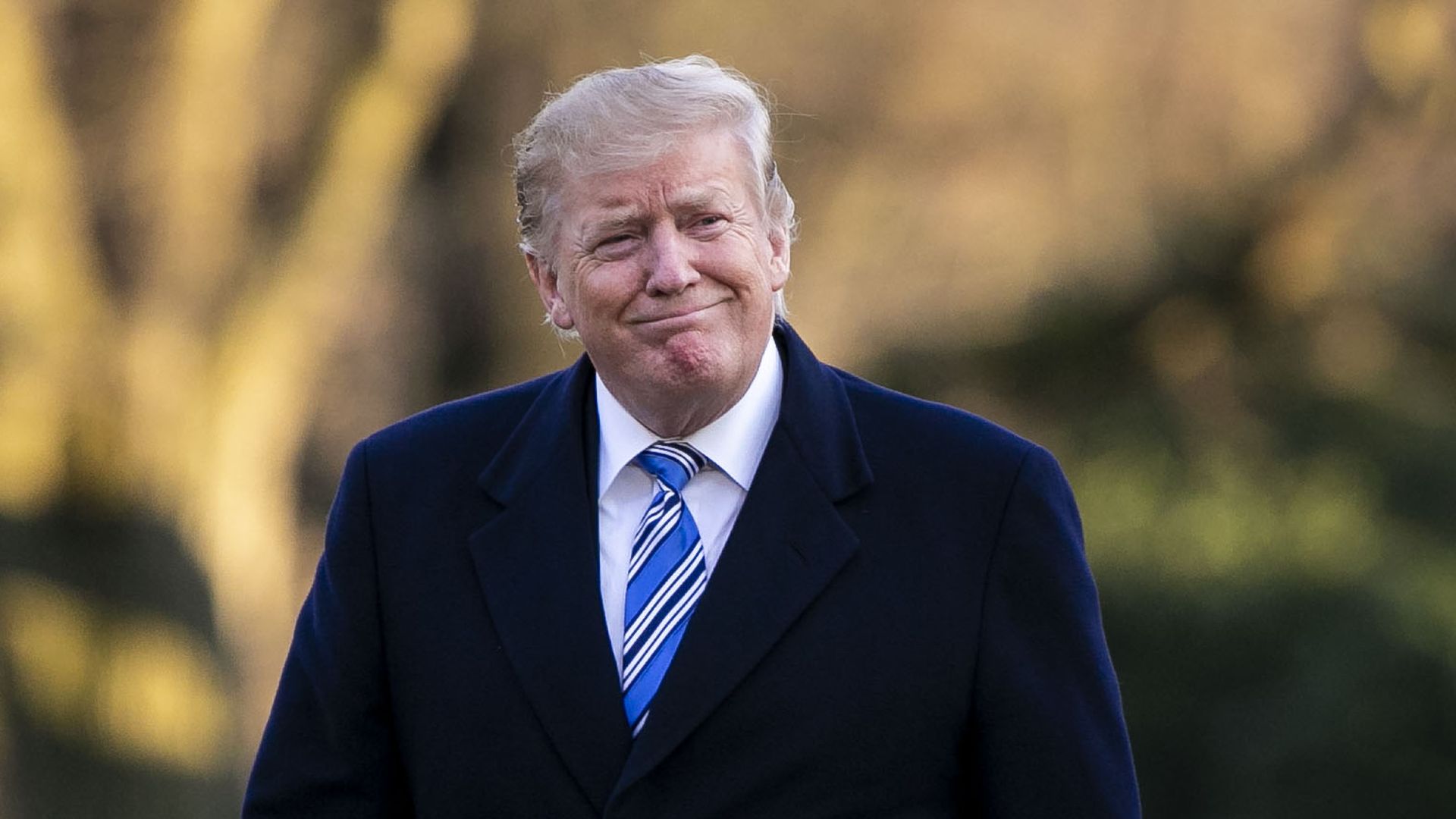 President Trump said in a series of tweets Monday night Republicans were developing a "really great" replacement for the Affordable Care Act, but it would not happen until after the 2020 elections.
Vote will be taken right after the Election when Republicans hold the Senate & win … back the House."
Details: Trump did not give any details of the Republican plan, but he tweeted it would be "truly great HealthCare that will work for America." "Republicans will always support Pre-Existing Conditions," he said.
The big picture: Trump's Twitter declaration comes after the Justice Department said last week the courts should strike down the entire Affordable Care Act — not just its protections for pre-existing conditions. It announced the move in a legal filing, part of a lawsuit challenging the law's individual insurance mandate.
Between the lines: Axios' Jonathan Swan reported this week Trump privately thought the lawsuit would probably fail in court. "Trump has asked Republicans to come up with a replacement plan, even though nobody thinks they've got a chance of passing anything through this divided Congress," Swan said.
Several Republicans have backed away from ACA replacement plans. Senate Majority Leader Mitch McConnell suggested Thursday he would not be lead an appeal of the healthcare act. "I am focusing on stopping the 'Democrats' Medicare for none' scheme," he told Politico.
Sen. Susan Collins (R-Maine) wrote to to Attorney General Bill Barr Monday urging him to reconsider the Justice Department's decision.
Go deeper: Trump goes it alone
Go deeper