Kamala Harris raises $12 million from 218,000 individual donors in Q1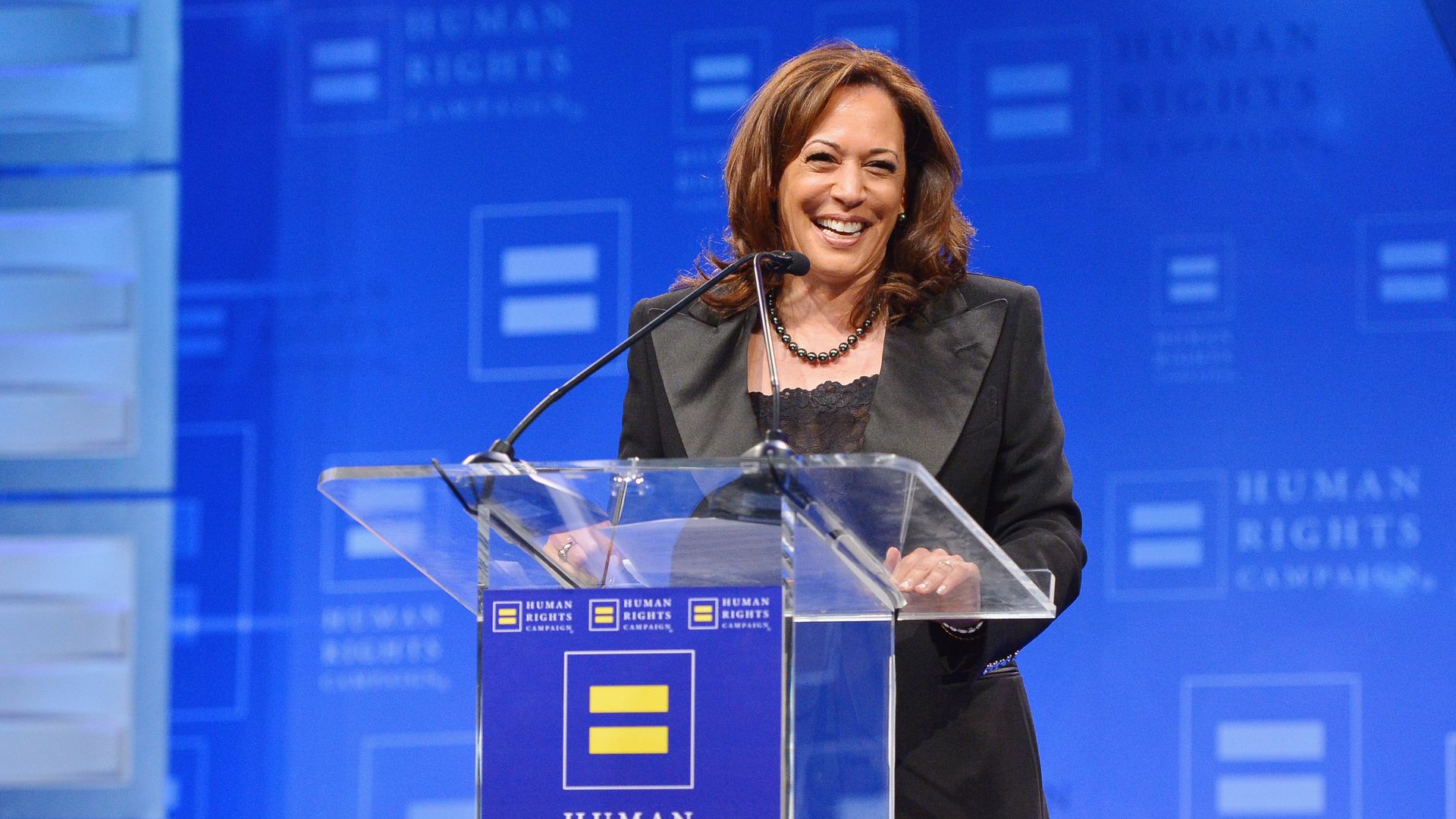 Democratic presidential candidate Kamala Harris announced Monday that she raised $12 million from more than 218,000 individual contributions in the first quarter of 2019.
The big picture: Harris, who raised $1.5 million in the first 24 hours after launching the campaign, announced her new totals one day after the Federal Election Commission's first quarter fundraising deadline. 98% of Harris' donations were under $100, with the average online contribution coming in at $28. Harris also said she received more than 11,000 individual contributions from teachers, after unveiling a plan last week to give the average teacher a $13,500 raise.
Go deeper: Everything you need to know about 2020 candidate Kamala Harris
Go deeper