Why sportsbooks are refunding bettors who lose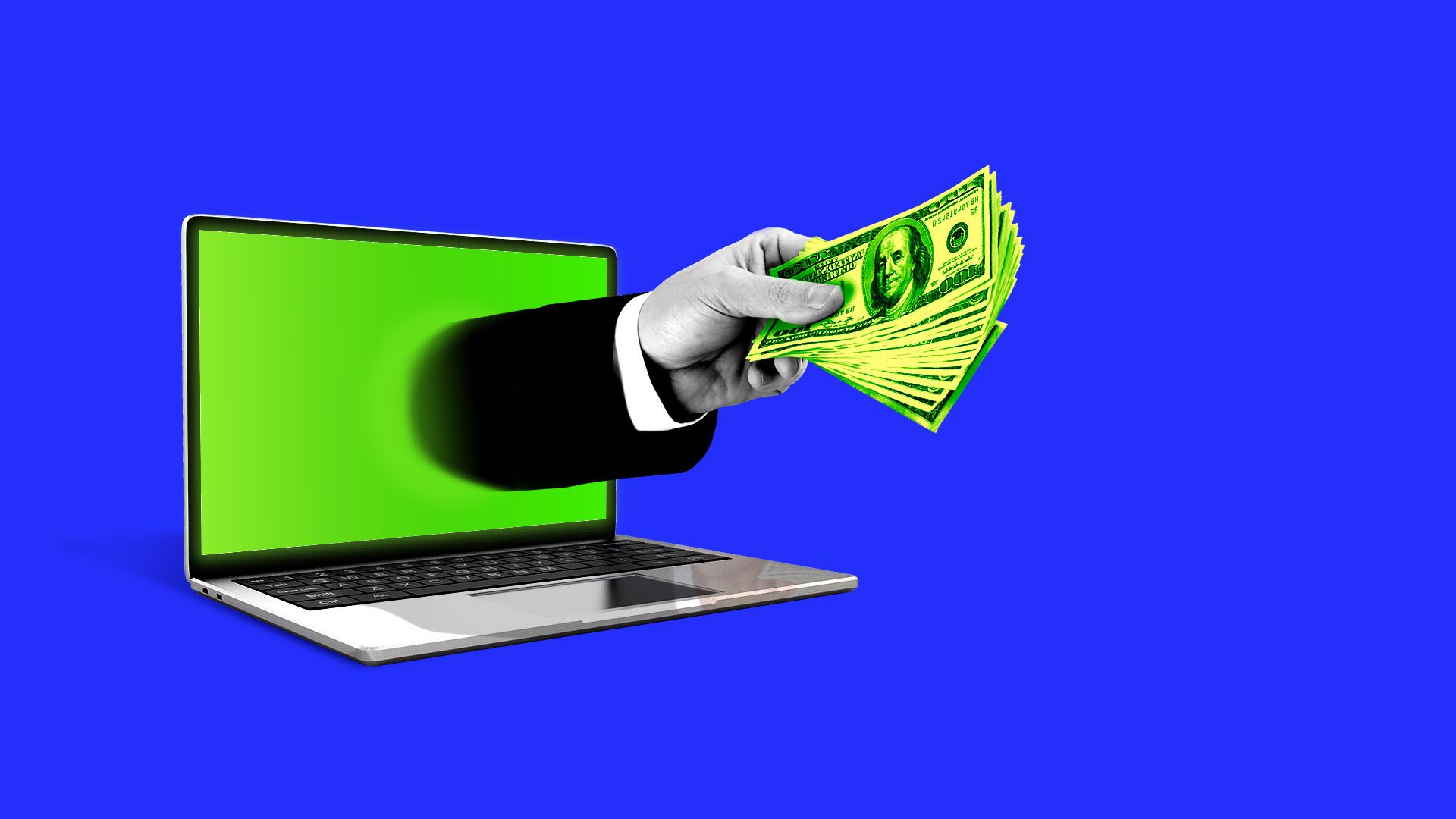 Some New Jersey sportsbooks have begun issuing refunds (in the form of a credit) to losing bettors following bad beats in high-profile games.
Driving the news: When Zion Williamson's shoe exploded against UNC in February, PointsBet, an Australian-based operator with a mobile app in New Jersey, issued $100,000 in refunds to those who bet on losing Duke.
DraftKings refunded spread and money line bets (up to $50) to those who bet on Purdue over the weekend after Virginia hit a buzzer-beater to send the game to overtime and then covered the 4.5-point spread.
What's happening: These give backs are, at their core, a marketing ploy designed to generate publicity. Pick a high-profile game, announce the refund and sit back while The Action Network's Darren Rovell and others report on it.
In other words, sportsbooks are taking a short-term loss in hopes that news of them doing so generates a long-term gain.
Also, the refunds come in the form of credits, not actual cash. So they're giving money back but that money must be used to place a future bet.
The other side: Not all bettors like this idea. After all, how do you decide when money does and doesn't get returned? What's the precedent? Any sportsbook that engages in this too frequently risks looking like they're not legit.
Plus, while it may be good business now, that might not be the case in the future. "When sportsbooks are doing this 100 times a year, I'm going to stop tweeting about it, as will others, and there will be diminishing returns," Rovell tells me.
The big picture: "The New Jersey sports betting market is becoming increasingly competitive, and it's a proving ground for anyone who wants to contest the broader U.S. online sports betting market," Chris Grove, managing director of Sports and Emerging Verticals at Eilers & Krejcik Gaming, tells me.
"All of that adds up to an environment where we're going to see aggressive marketing tactics, including some that wander into negative ROI territory or ruffle the feathers of some sports betting 'purists.'"
Be smart: To paint this as nothing more than a marketing tactic designed to bring in new customers would be a mistake, as give backs are also designed to keep existing bettors around. Customer loyalty, if you will.
"A lot of people are betting for the first time and it's with us. We don't want one of those bets to punch them in the nose and for them not to come back," says Jamie Shea, head of digital sportsbook operations for DraftKings.
And by the way... "Vegas did the exact same thing," says Shea. "But instead of giving back money on bets, they kept customers loyal by offering comp rooms or meals or loyalty points. We can't give free rooms."
Go deeper