2020 presidential election: Amy Klobuchar releases 12 years of tax returns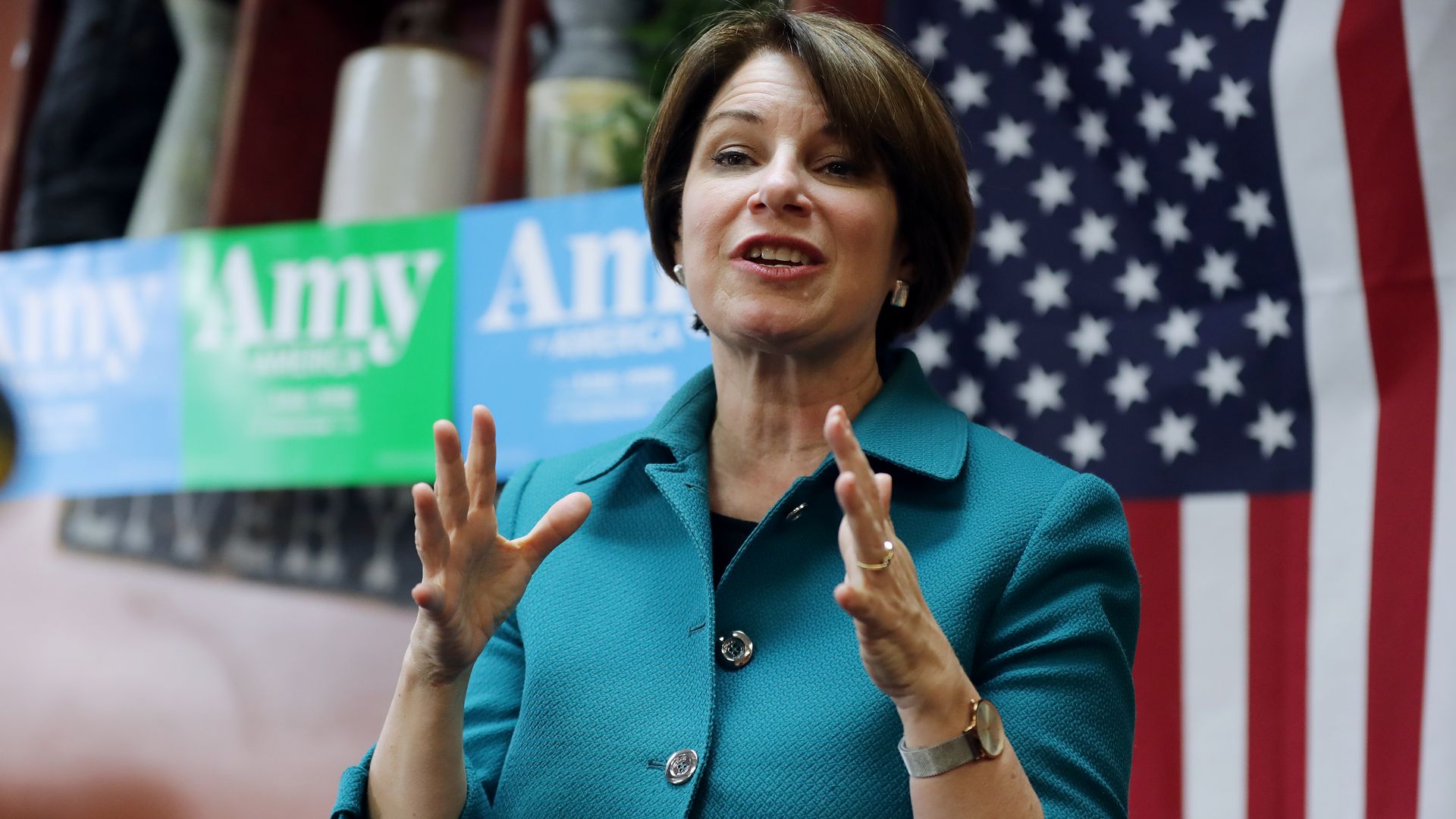 Democratic 2020 candidate Sen. Amy Klobuchar (D-Minn.) released 12 years of tax returns Monday night, a dig at her Republican opponent President Trump, who has notoriously refused to do the same since the 2016 election.
Why it matters: Klobuchar is the fourth Democrat who's gunning for the White House to release her tax returns, increasing pressure for other Democratic hopefuls to do the same. Klobuchar's family tax documents are from 2017 to 2006, whereas some candidates have finished and released this year's.
Go deeper