Trump administration will force more asylum seekers to wait in Mexico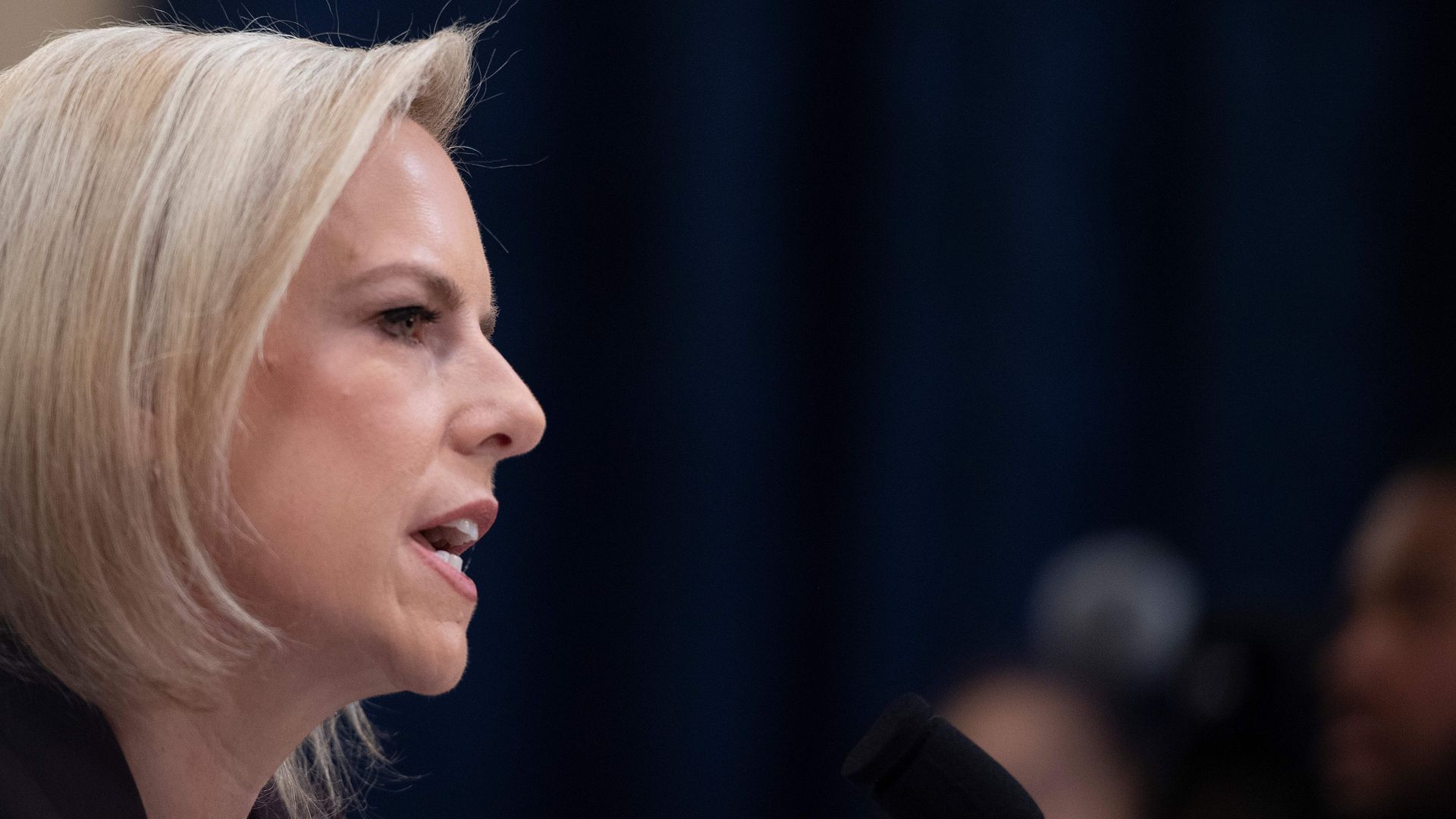 Department of Homeland Security Secretary Kirstjen Nielsen has ordered the immediate expansion of a program keeping asylum seekers in Mexico while they await their case decisions.
The big picture: The expansion would affect hundreds more asylum seekers every day, according to a press release on Monday. Last month, the border patrol had been encountering around 20,000 immigrants every week attempting to illegally cross the border — levels not seen for years. Detention centers are overcrowded, causing border officials to almost immediately release many family migrants.
The remain in Mexico policy is currently in effect at the El Paso port of entry as well as Calexico, but Nielsen has directed Customs and Border Protection to plan for an expansion to new areas as well.
Nielsen also directed CBP to accelerate its plan to move as many as 750 border patrol personnel currently working at legal ports of entry to areas struggling with the surge of migrants. She also authorized that they increase that number to as many as 2,000 officers.
Moving agents away from legal ports of entry could slow the process of entering the country for immigrants with legal visas, as well as impact the transportation of goods across the border.
Go deeper