Sen. Collins tells Bill Barr DOJ should defend the ACA, not kill it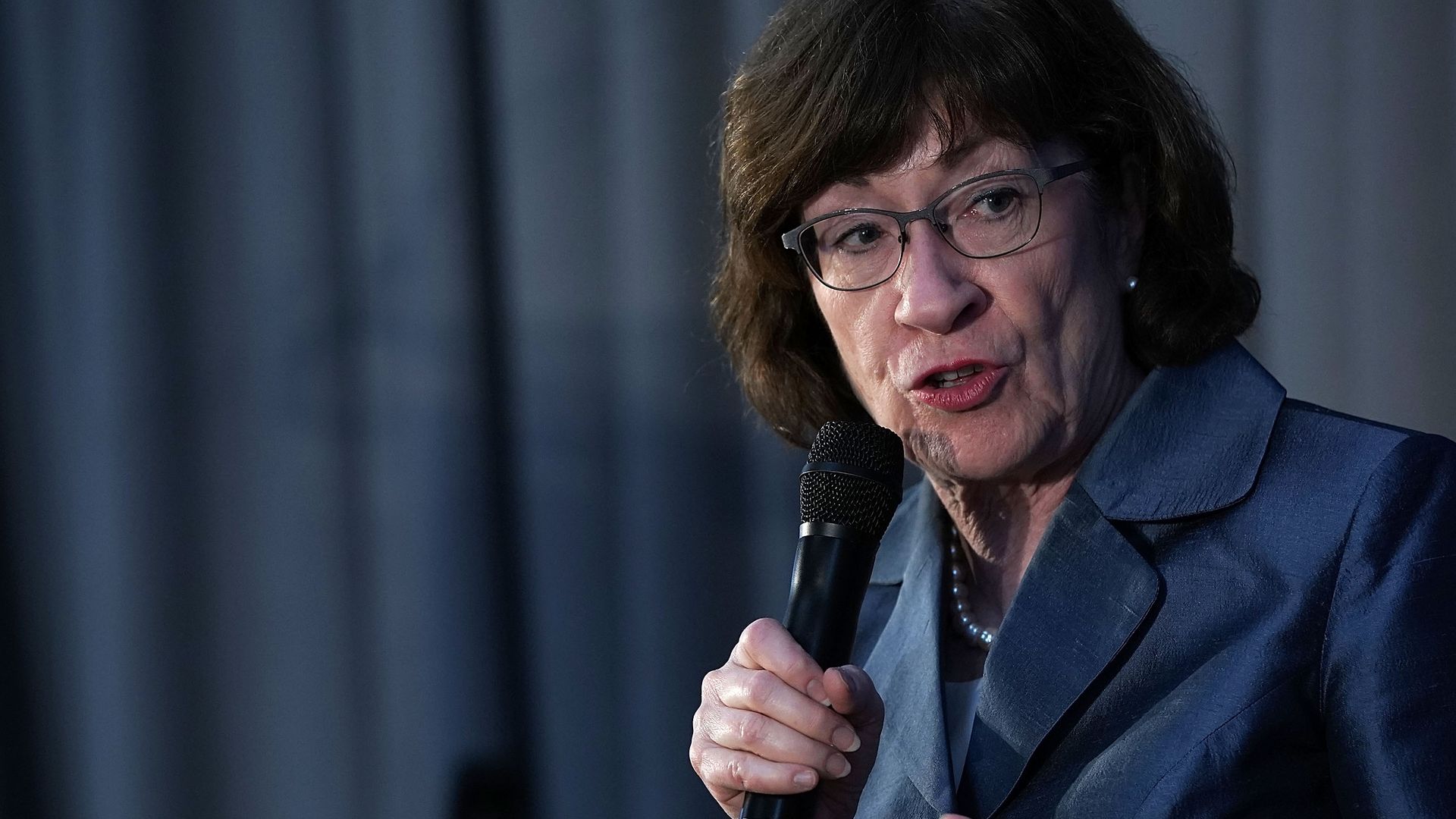 Sen. Susan Collins (R-Maine) sent a letter to Attorney General Bill Barr Monday urging him to reconsider the Justice Department's decision to strike down the Affordable Care Act and defend the remainder of the ACA.
What she's saying: "Rather than seeking to have the courts invalidate the ACA, the proper route for the administration to pursue would be to propose changes to the ACA or to once again seek its repeal. The administration should not attempt to use the courts to bypass Congress," Collins said in her letter.
Go deeper