Joe Biden's weekend from hell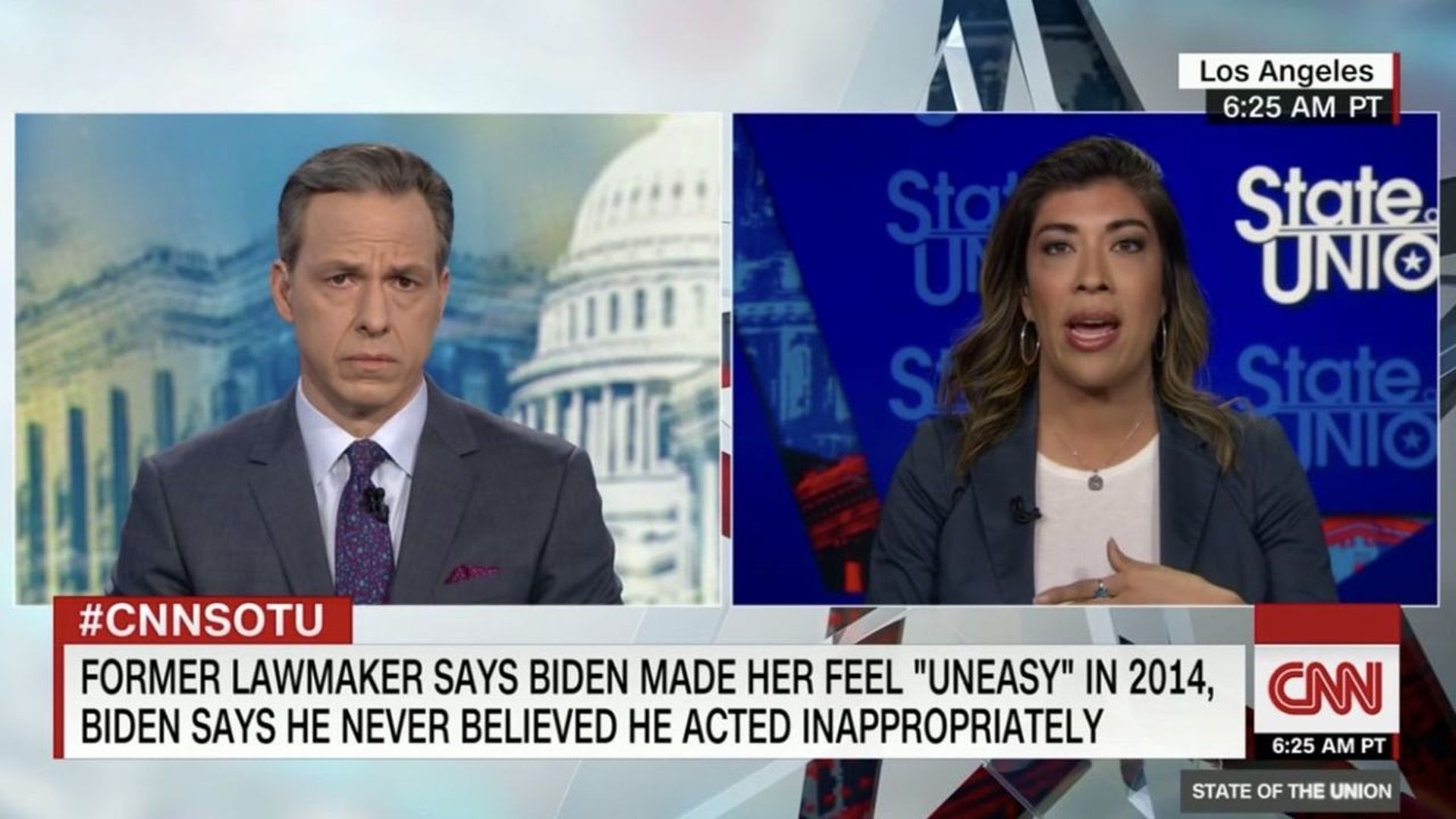 A paragraph that a 76-year-old white male candidate for the Democratic nomination doesn't want to see, from a front-page story in today's NY Times:
Biden has drawn attention in the past for his intimate touching of political allies, their family members and even supporters he has just met — gestures that are seen as excessive to the point of creepy by some but viewed as harmless by his defenders.
The former vice president issued a new statement designed to defuse the damage from Friday's accusation by a Nevada politician, who appeared on CNN yesterday, that a kiss on the back of her head in 2014 was "gross":
"[N]ot once — never — did I believe I acted inappropriately. If it is suggested I did so, I will listen respectfully. But it was never my intention."
Lucy Flores, who was running for Nevada lieutenant governor when she appeared with Biden, said of the new statement: "I certainly think that it's better than his first statement."
"Frankly, my point was never about his intentions."
"It should be about the women on the receiving end of that behavior. And this isn't the first time, and it wasn't the only incident, where he was acting inappropriately with women." 
Stephanie Carter, an entrepreneur married to former Defense Secretary Ash Carter, defended Biden in a Medium post about an online shot from 2015, of Biden comforting her after she slipped on ice before her husband's swearing-in:
"[A]s Ash was giving remarks, [Biden] kept his hands on my shoulders as a means of offering his support."
"But a still shot taken from a video  —  misleadingly extracted from what was a longer moment between close friends ... came to be the lasting image of that day."
Go deeper