Trump's post-Mueller policy wars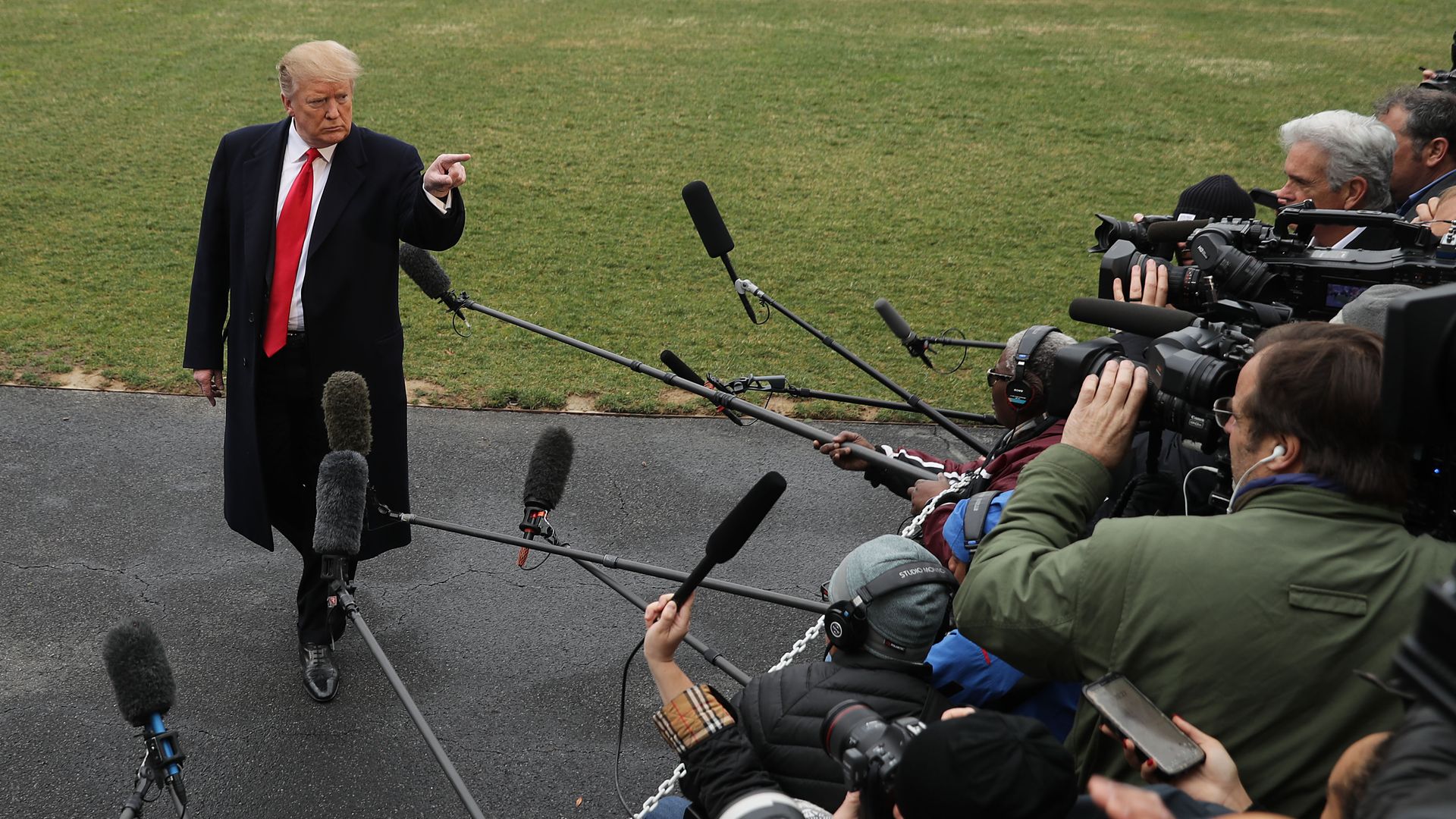 President Trump is cutting against historical and political norms on a trifecta of big issues at the heart of U.S. domestic, economic and security policy.
Driving the news:
Trump is seeking to kill "Obamacare" through the courts over the objection of his own attorney general and top GOP congressional leaders.
The White House is publicly pushing the Fed to cut interest rates, something prior administrations never contemplated doing.
The president is again publicly threatening to close ports of entry on the U.S. southern border. "I'm not playing games," Trump said Friday in Florida.
The State Department said the U.S. will cut off aid to the Central American countries of El Salvador, Guatemala and Honduras — the Northern Triangle. Trump said: "No money goes there anymore. ... We stopped payment." The WashPost reports that the escalation involves hundreds of millions of dollars.
A Trump administration official familiar with the situation told Axios that the president "is definitely serious about" closing the border and "has talked about it quite a few times and wanted to do it several times."
The source said Trump's idea would mean that day laborers could cross the border, but that it would otherwise be a "total no entry." 
But administration officials privately say it's unlikely Trump will follow through on his threat, and they acknowledge that they're nowhere near prepared to execute on such a radical plan on the president's threatened timeline of this week.
The widespread view within the White House and at the Department of Homeland Security is that it's a terrible and unworkable idea.
Trump administration officials have been discussing the impracticalities, such as U.S. citizens coming and going across the border.
But Trump wants it. So "it's being looked into, what it could and would look like," the administration official said.
The backdrop: A swelling number of asylum seekers from Central America is straining the immigration system to the breaking point, AP reports.
Hundreds of officers who usually screen cargo and vehicles at ports of entry have been reassigned to help manage migrants.
An administration official told Axios: "This is the result of a broken immigration system that fails the nation and fails to effectively promote any of the goals it should — economic prosperity, public safety and national security, protecting vulnerable populations, and welcoming legal immigrants."
Go deeper