New Apple ecosystem marks step toward privatizing identity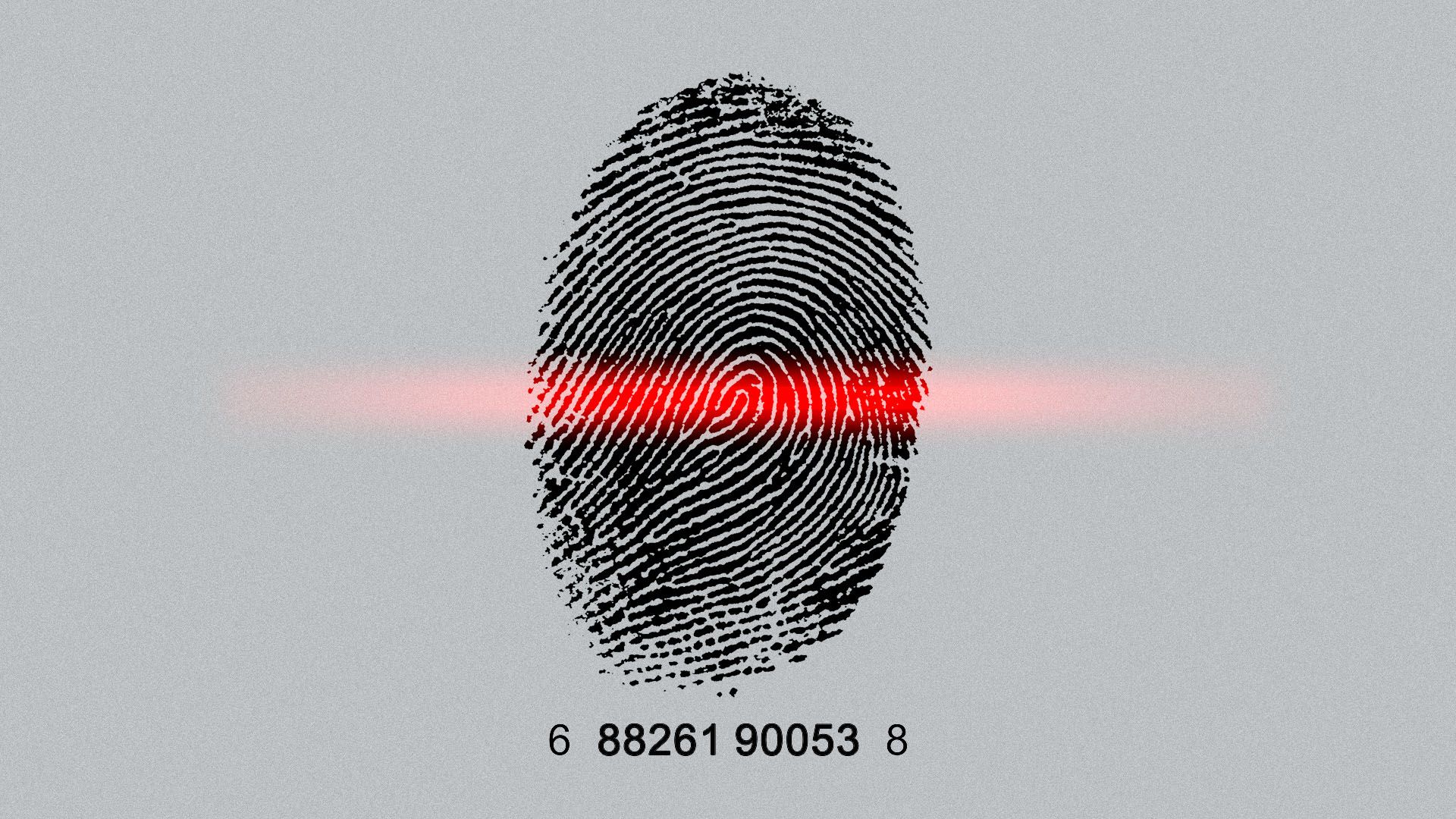 Who are you? And can you prove that, in today's digital world? Identity is the biggest problem, and opportunity, facing just about every online service out there. The result is that for-profit corporations are increasingly making inroads into areas where governments can't or won't tread.
Driving the news: Apple, this week, announced a slew of new services at a star-studded California event. Its shiny new AirPods and iPads and iMacs, by contrast, were revealed with almost no fanfare at all. One big difference: While gadgets are hardware that can be bought anonymously and given to anybody, services are inextricably tied, from the day they're bought, to a single identity.
A new ecosystem is emerging. Apple ID encompasses biometric data (your face) and financial information (through Apple Card and other cards uploaded to your Apple wallet), and it powers all of Apple's services.
Already you can simply tap your Apple Watch to travel on London's public transit. It's not inconceivable that your passport or green card could end up on there, allowing you to cross borders with a wave of your wrist.
Wireless providers want to be part of this market, too. (Realistically, they already are.) Who you are can be defined biometrically — you're the person with this face and those fingerprints — but it can also be defined geographically. You are the person located at a specific location at a specific time.
The promise of 5G is that it will allow hyper-specific geolocation. If someone claiming to be me is trying to make a credit-card purchase at a specific cash register, my simple physical presence at that register, as verified by my cellphone provider, can effectively authenticate my identity.
Mastercard aspires to be at the forefront of the privatization of identity. Its new white paper lays out an expansive vision: "A child born today will not have a bank card, hold a passport, or carry cash," it says. The paper puts forth some simple and sensible principles for how digital identity should be managed, starting with the idea that individuals, rather than corporations, should own their own data.
We reveal too much personal information today. In order to enter a bar, for instance, we might need to prove that we're over 21. But doing so involves handing over a state-issued document that includes our name, photograph, exact date of birth and address — all in plaintext. The bar doorman does not need all that information, nor should we be obliged to give it to him.
The existing information grid is limited, as anybody who has moved to a new country knows. Doing so all too often means effectively losing information about our creditworthiness, health records, professional qualifications and many other attributes. An internationally interoperable identity system could solve all those problems.
The bottom line: Mastercard CEO Ajay Banga says that people don't want to participate in an identity system that's controlled by the government. Stories from China's dystopia, not to mention recent troubles at India's national Aadhaar identity service, might seem to reinforce his point. Still, there's something discomfiting about the prospect of multinational giants monetizing their identity-as-a-service platforms to the tune of billions of dollars per year.
Go deeper: Axios' Kim Hart and Sara Fischer reveal just how many companies are already monetizing your identity.
Go deeper