Giuliani hails TV return of "crusader for justice" Jeanine Pirro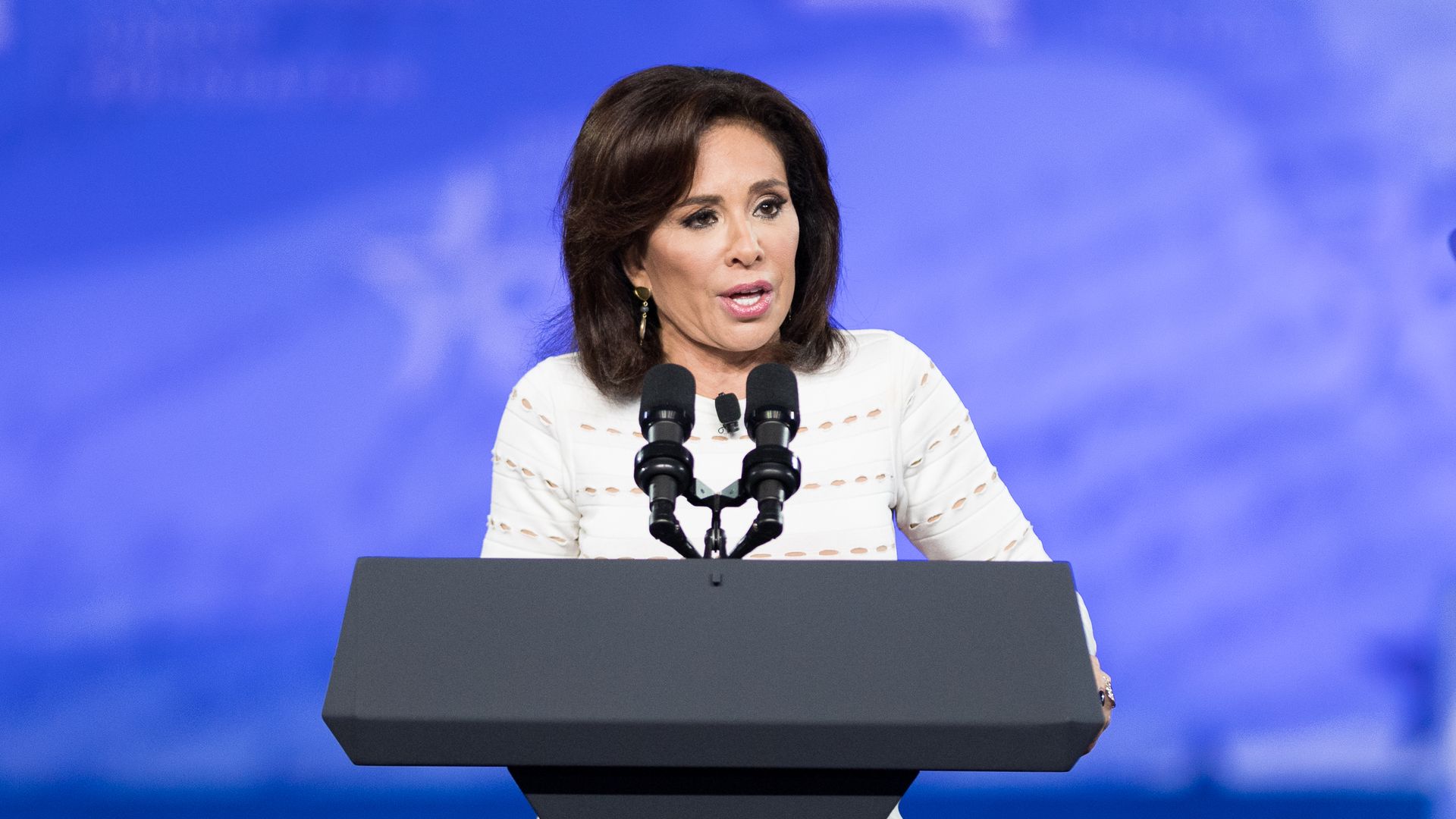 President Trump's lawyer Rudy Giuliani hailed Fox News' "Justice with Judge Jeanine" host Jeanine Pirro as a "crusader for justice" as she returned to her show Saturday.
Why it matters: She's been off the air for 2 weeks after the network condemned comments she made on her program suggesting Rep. Ilhan Omar's wearing of a hijab meant she followed Sharia law. Pirro was to appear on "The Sean Hannity Show" Friday night. He said she canceled because of a "serious family emergency."
What they're saying: Pirro made no mention of her absences, but guest Giuliani told Pirro it's an honor to be with her again."I'm glad you're back," he said. "We need, at this time that our country is in trouble, we need your common-sense voice," he said. Pirro thanked her "loyal Fox News channel viewers" at the end of the show.
Go deeper: Fox News host suggests Ilhan Omar's hijab means she follows Sharia law
Go deeper