Ocasio-Cortez urges DCCC donations halt over "harmful" blacklist rule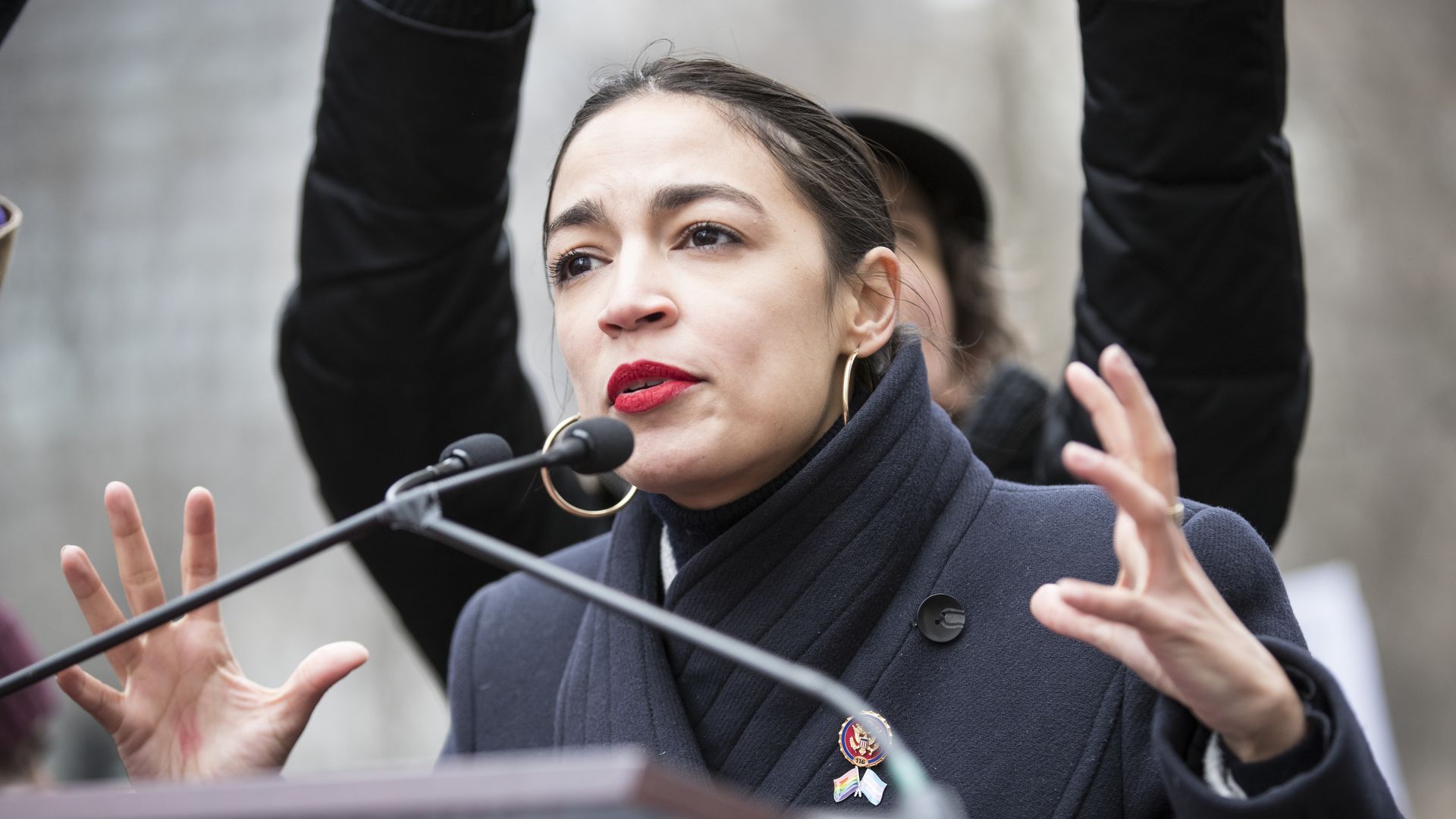 Rep. Alexandria Ocasio-Cortez (D-N.Y.) urged small donors Saturday to pause Democratic Congressional Campaign Committee donations, as she became the latest Democrat to criticize a new DCCC policy blacklisting anyone working with primary challengers over sitting Democrats.
The big picture: The new DCCC policy requires vendors to sign a form outlining the committee's "core mission" of electing House Democrats, including "supporting and protecting incumbents."
[T]he DCCC will not conduct business with, nor recommend to any of its targeted campaigns, any consultant that works with an opponent of a sitting Member of the House Democratic Caucus.
— DCCC form
What they're saying: Rep. Ro Khanna (D-Calif.), Congressional Progressive Caucus vice chair, told The Intercept this week the policy was "tone-deaf." He said he and Reps. Pramila Jayapal (D-Wash.) and Mark Pocan (D-Wis.) had met with DNCCC chair Cheri Bustos to make clear their opposition to the form.
Rep. Ayanna Pressley (D-Mass.), a fellow Democratic freshman who beat an incumbent Democrat, said in a tweet Saturday the policy risked undermining women and people of color.
Our diversity is our strength. When a candidate takes the risk to run, Democrats should not be in the practice of creating litmus tests or roadblocks that have a chilling effect on new candidates or those who would invest their sweat equity in support.
— Ayanna Pressley
Go deeper