Trump's post-Mueller mood: "He has been very easy to work with"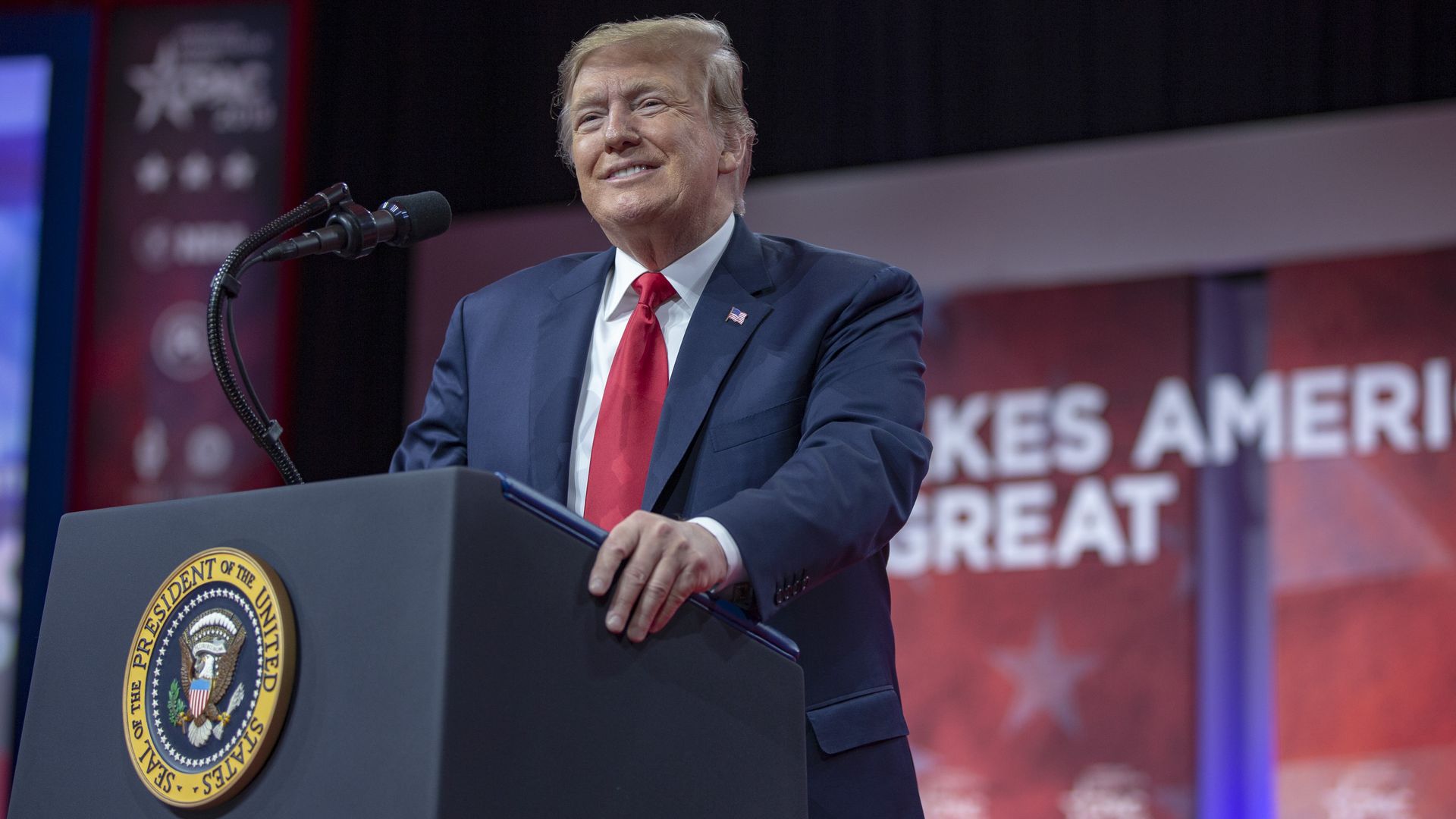 Trump campaign manager Brad Parscale will give new insight into Trump's post-Mueller report mood in an upcoming interview with Fox News' Jesse Watters, taped to air at 8 pm on Saturday on "Watters World."
The bottom line: "[Trump] has been very easy to work with this week. He's been very smiley," Parscale said.
"I was in the White House this week; he served me hors d'oeuvres. That was a first. ... [A] little pigs in a blanket, some meatballs. ...He gave me a Diet Coke; he was very happy. It was my first [time] in nine years serving, of hors d'oeuvres from the president. Which is safe to say, very good mood."
— Brad Parscale on Fox News' "Watters World"
Chaser: Here's a quote from Sunday's upcoming WashPost Outlook cover, "Trump is a sore winner," by senior editor Marc Fisher, co-author of "Trump Revealed":
"In his business life, Trump often refused to settle for good news, insisting on making big, antagonistic gestures to humiliate defeated opponents."
Go deeper: Democrats' post-Mueller rush to nail Trump
Go deeper