Mark Zuckerberg outlines ideas for new web regulations in WaPo op-ed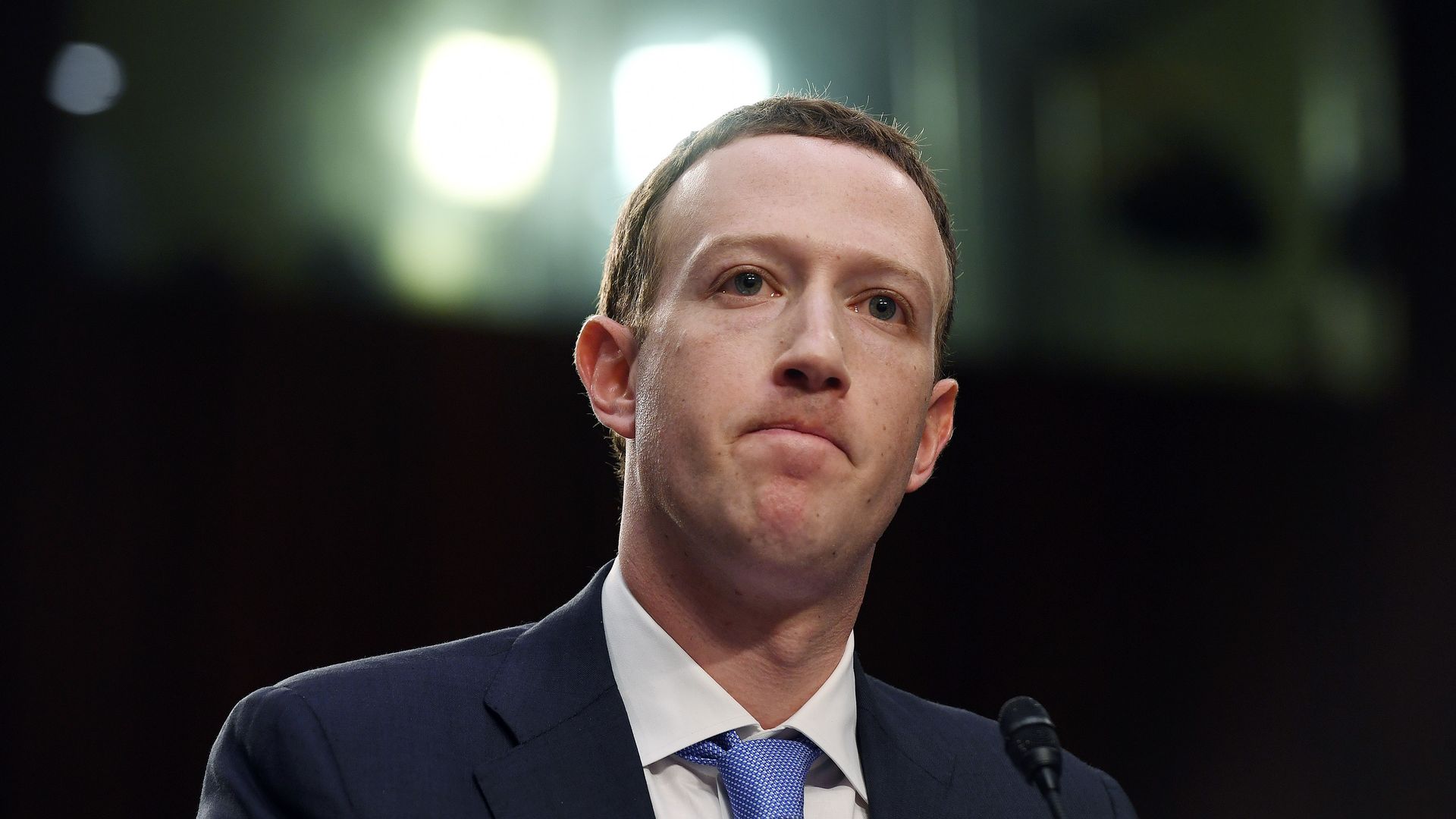 Facebook CEO Mark Zuckerberg said Saturday that entities outside of Facebook should set the standards for the "distribution of harmful content" online and hold platforms like his accountable.
Why it matters: With these comments, along with other specific recommendations for regulation in the Washington Post op-ed, Zuckerberg is trying to shape the terms of the multi-front debate over its collection of user data and massive influence over information.
"One idea is for third-party bodies to set standards governing the distribution of harmful content and to measure companies against those standards. Regulation could set baselines for what's prohibited and require companies to build systems for keeping harmful content to a bare minimum."
— Zuckerberg
Our thought bubble: When it comes to malicious or harmful content, Zuckerberg is making an unabashed pitch for industry self-regulation. He's implicitly presenting an alternative to slashing the law that shields Facebook and other web platforms from liability for user-generated content — a law they say is central to their business.
Other details: Zuckerberg said he believes new regulation is needed in four areas:
1. Harmful content: He said he agrees with lawmakers who suggest Facebook has too much power over speech and that Facebook shouldn't be making free speech decisions on its own — but emphasized a self-regulation regime.
He suggested every major internet service follow Facebook's lead in reporting how effectively they remove harmful content — "because it's just as important as financial reporting."
2. Election integrity: Making judgements about political ads "isn't always straightforward," he said. "Our systems would be more effective if regulation created common standards for verifying political actors."
He also said legislation should be updated to deal with how campaigns use data and targeting.
3. Privacy: Zuckerberg called for a global privacy regulation in line with the EU's strict new privacy law, GDPR. He added that governments also need to create "clear rules" around new technologies like artificial intelligence.
Be smart: As a global company, Facebook already has to comply with GDPR. So Facebook would rather deal with a strict global standard than have to comply with a patchwork of rules from country to country.
4. Data portability: "If you share data with one service, you should be able to move it to another. This gives people choice and enables developers to innovate and compete."
This is a proposal some lawmakers and privacy advocates have floated as a way to loosen Big Tech platform's grip on user's personal data.
Go deeper:
Go deeper