2020 election polls: Pete Buttigieg's surge is the biggest polling story of the week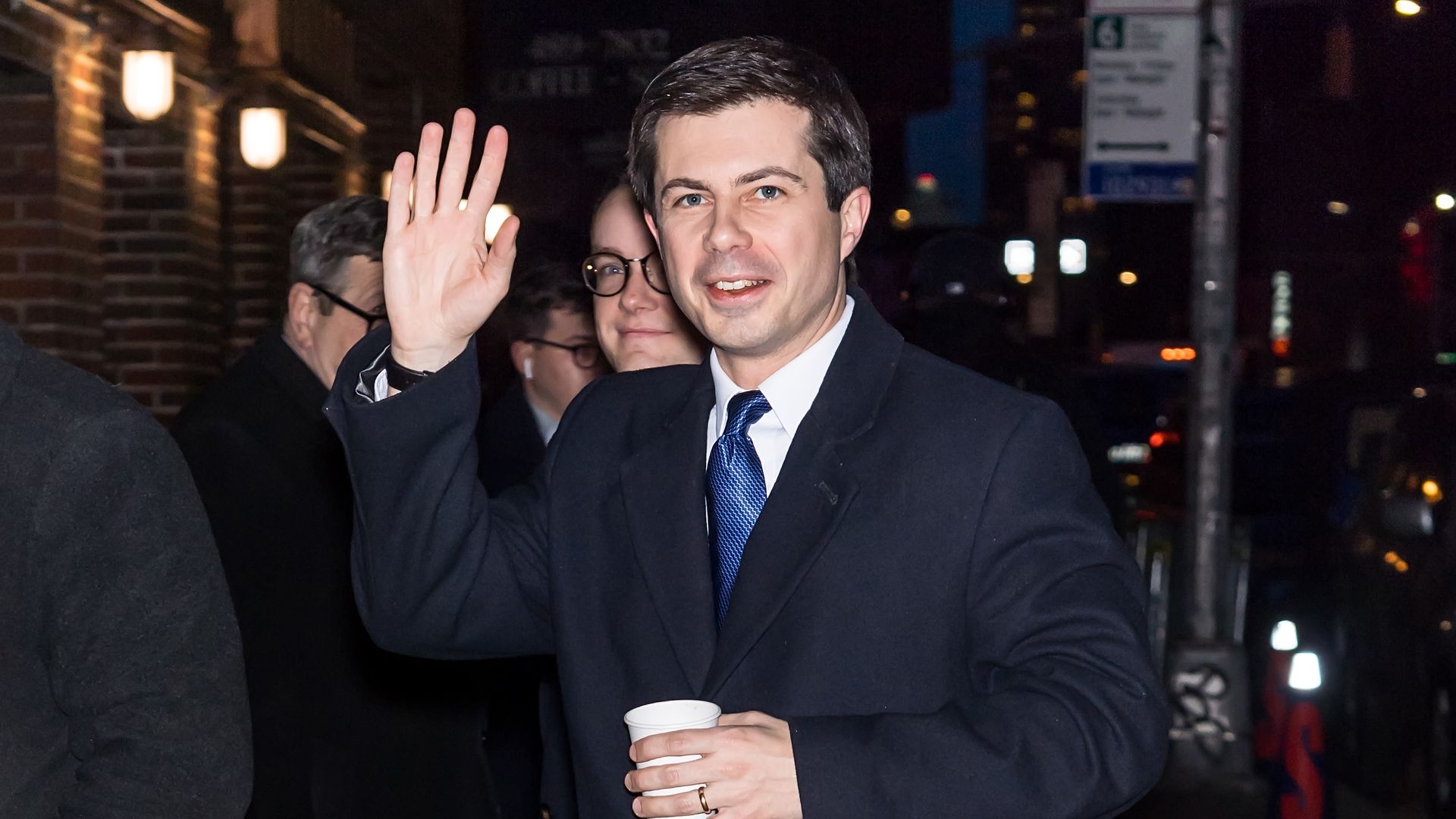 The biggest polling story of this week centers around Indiana mayor Pete Buttigieg, as the 37-year old Afghanistan war veteran picked up his best national result yet with a 4% tally in the Quinnipiac Poll.
Why it matters: "A jump of 3 points may not seem like a lot, but, because the margin of error shrinks significantly the closer you get to 0, the move from 1% to 4% is likely statistically significant," CNN's Harry Enten notes.
By the numbers: This week's new polls showed a pretty stable race.
Quinnipiac: Biden (29), Sanders (19), O'Rouke (12), Harris (8), Buttigieg and Warren (4), Booker and Klobuchar (2), Castro and Hickenlooper (1)
Morning Consult: Biden (35), Sanders (25), Harris and O'Rouke (8), Warren (7), Booker (4), Klobuchar and Buttigieg (2), Gillibrand (1)
Flashback: At this stage of the 2015 GOP presidential primary, Donald Trump wasn't even in the polling average:
Tied at 1) Jeb Bush and Scott Walker; 3) Ben Carson; 4) Mike Huckabee; 5) Rand Paul.
Between the lines: "[C]andidates who receive more attention from the media are likely to receive more interest in [Google] searches. That's not the case for Buttigieg," CNN writes.
"Buttigieg is receiving a lot of search interest on Google ... More people have searched his name in the past two weeks than the prior 93 weeks combined."
"When you take into account Buttigieg's lack of name recognition with his current upturn, it suggests that he has a lot of room to grow."
The bottom line: "You Google a person because you want to learn more about them, not necessarily because you're already sold on voting for them," FiveThirtyEight election analyst Nathaniel Rakich wrote.
Go deeper