Ethiopian Airlines investigation indicates Boeing software system may have caused crash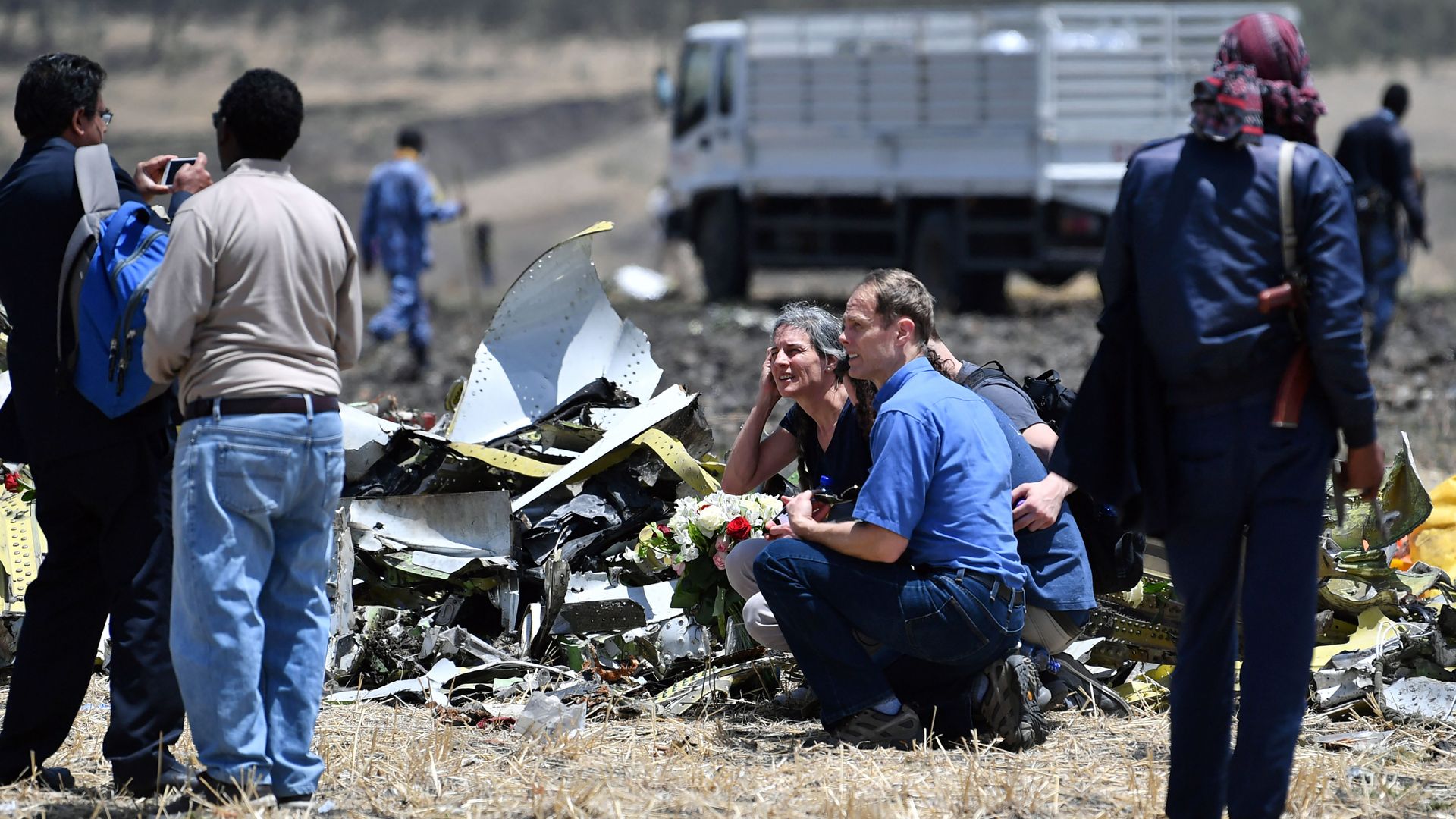 The investigation into March's fatal Ethiopian Airlines crash — which helped lead to a worldwide grounding of the Boeing 737 MAX aircraft — has reached the preliminary conclusion that a "suspect flight-control feature automatically activated before the plane nose-dived into the ground," the WSJ reports.
The big picture: The preliminary investigation into the fatal Boeing 737 MAX crash near Jakarta, Indonesia in October also focused on the same automated system, known as MCAS, which may have been triggered by erroneous readings from a sensor mounted on the plane's nose.
Boeing installed this software in response to design changes that made the plane susceptible to a high speed stall in rare circumstances, and it's meant to push the plane's nose down to avoid such an occurrence.
Context:
But this system gets its input from just a single angle of attack sensor mounted near the nose of the aircraft, making it susceptible to erroneous readings from that sensor.
In addition, Boeing is under scrutiny for not informing pilots about the existence and workings of the MCAS system until the Lion Air crash in Indonesia.
Boeing is working on software fixes to improve the MCAS system's reliability, but it's unclear when regulators in the U.S. and abroad may clear the plane for takeoff again.
The 737 MAX is a cash cow for Boeing, having sold at least 5,000 aircraft-to-date. This makes the future of the plane integral to the company's financial health.
The FAA, Department of Transportation, Justice Department and others are all investigating different aspects of the 737 MAX crashes and certification process.
Go deeper: Everything else you need to know about the Boeing 737 MAX crashes
Go deeper