Apple will not release AirPower wireless charger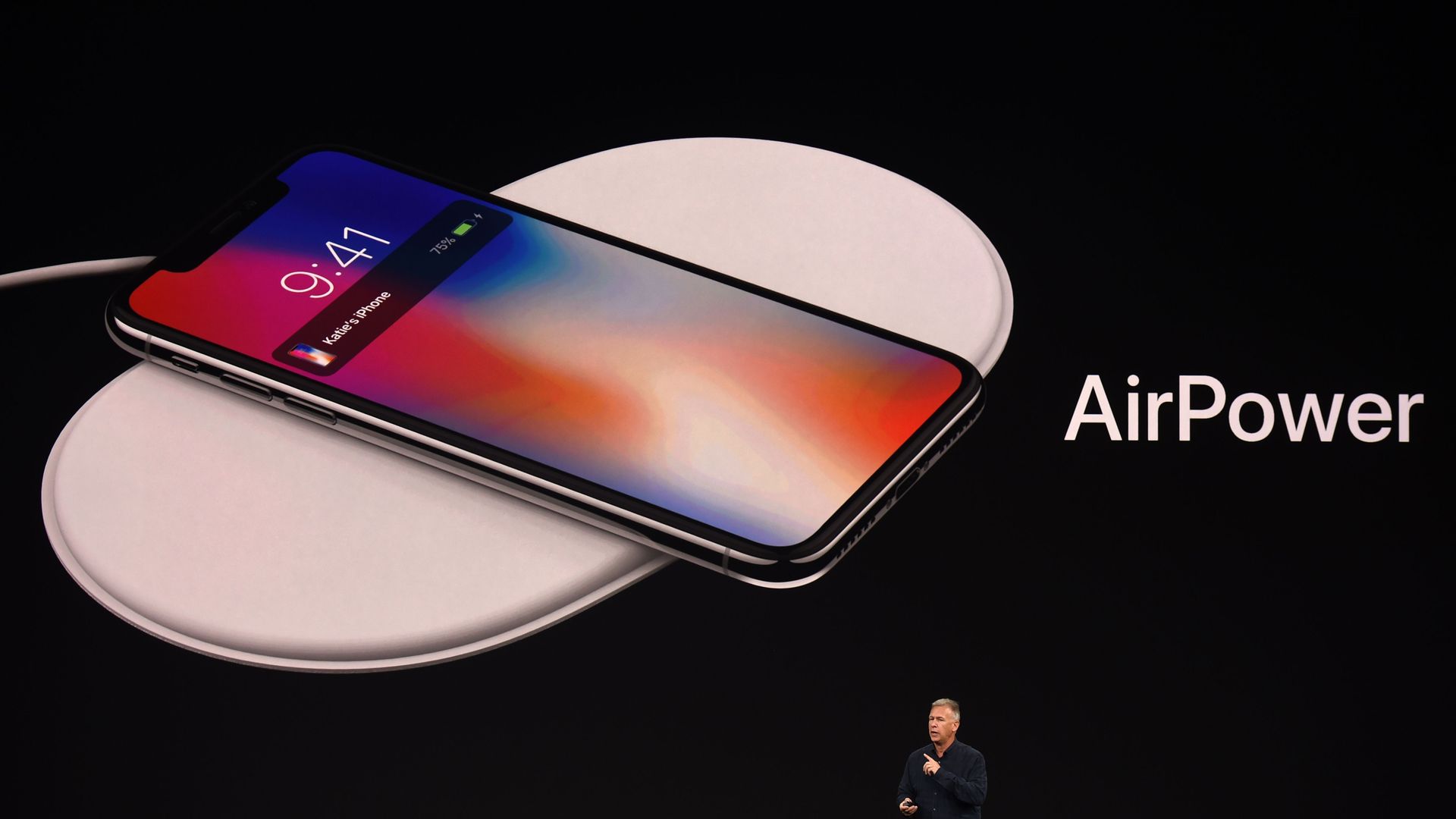 Apple announced on Friday that it was cancelling its delayed AirPower wireless charger, saying the product "will not achieve [its] high standards."
Details: "After much effort, we've concluded AirPower will not achieve our high standards and we have cancelled the project. We apologize to those customers who were looking forward to this launch. We continue to believe that the future is wireless and are committed to push the wireless experience forward," said Dan Riccio, Apple's senior vice president of Hardware Engineering. AirPower had been set to ship last year, but was delayed.
Why it matters: The cancellation is a significant setback for the company which has made a big push toward wireless charging. The wireless charger, announced last year, was designed to make it easier to charge multiple devices.
With the cancellation, Apple is dependent on third-party wireless chargers for the iPhone and AirPods, while Apple Watch requires a custom charger.
Wireless charging has remained largely limited to powering a single device placed in a specific spot on a charging mat.
Go deeper