Updated Mar 31, 2019 -

World
Ukraine heads to polls in first election without pro-Kremlin candidate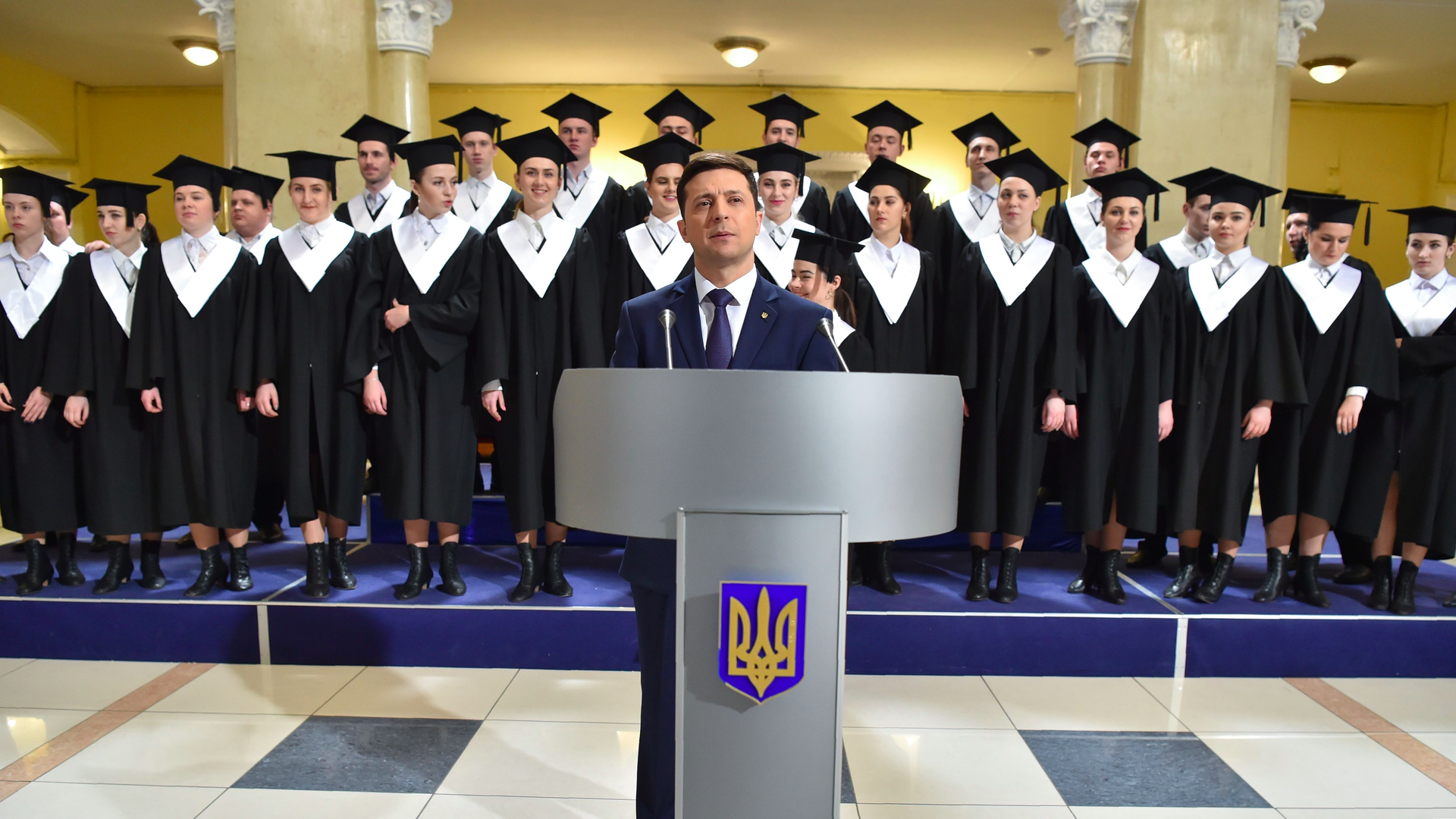 Ukraine heads to the polls on Sunday for the first round of its presidential election, a turning point vote for a nation long under the shadow of — and in open conflict with — Russia.
Why it matters: Ukrainians "want to be part of the West. They want to build a functioning democracy that guarantees their prosperity," says Daniel Twining, the president of the International Republican Institute, who spoke to Axios from Kiev.
And, for the U.S., "this is the front line in the struggle between the free world and the autocratic spheres of influence Putin wants to build."
The big picture: It's Ukraine's first presidential election without a clear pro-Kremlin candidate, reflecting a shift for a country that has been increasingly drawn toward the West since the Russian annexation of Crimea in 2014.
And the country is looking inward as voters cite Russian influence, the fight against corruption, and its economic outlook as their primary concerns, says Twining.
The players:
Volodymyr Zelensky, currently leading the polls, isn't the president yet, but he already plays the role on TV. The comedian, who lacks any sort of a formal campaign, is promising that, as a fresh face on the political scene, he can shepherd lasting structural change that career politicians cannot.
Yulia Tymoshenko was one of the leading figures in 2004's Orange Revolution against fraud in that year's election and served as prime minister in 2005 and from 2007 to 2010. She later spent three years in prison on embezzlement charges that were ruled to have been politically motivated.
Petro Poroshenko is the incumbent president and has overseen the country's shift onto its pro-Western path, promising voters that his re-election would mean that Ukraine could eventually apply to join the EU and NATO.
The state of play: Ukraine is a "staging ground" for Russian electoral interference tactics given their common culture and language, says Twining. "If you want to run an interference operation here, you can do it. You don't need to do it as a sort of covert operation as you would in the West."
Russian hackers infiltrated Ukraine's central election system days before the 2014 election, allegedly destroying vote-tallying software in the process, per the Christian Science Monitor. They also installed malware — discovered only 40 minutes before announcement of the final results — that would have announced an ultra-nationalist candidate as the victor in the presidential race.
What's next: No candidate is expected to win 50% of the vote outright, so the race will likely head to a two-person runoff on April 21, where it's expected Zelensky will face off against either Tymoshenko or Poroshenko.
Go deeper