Trump won't discuss Mueller pardons yet but says "scam" hurt many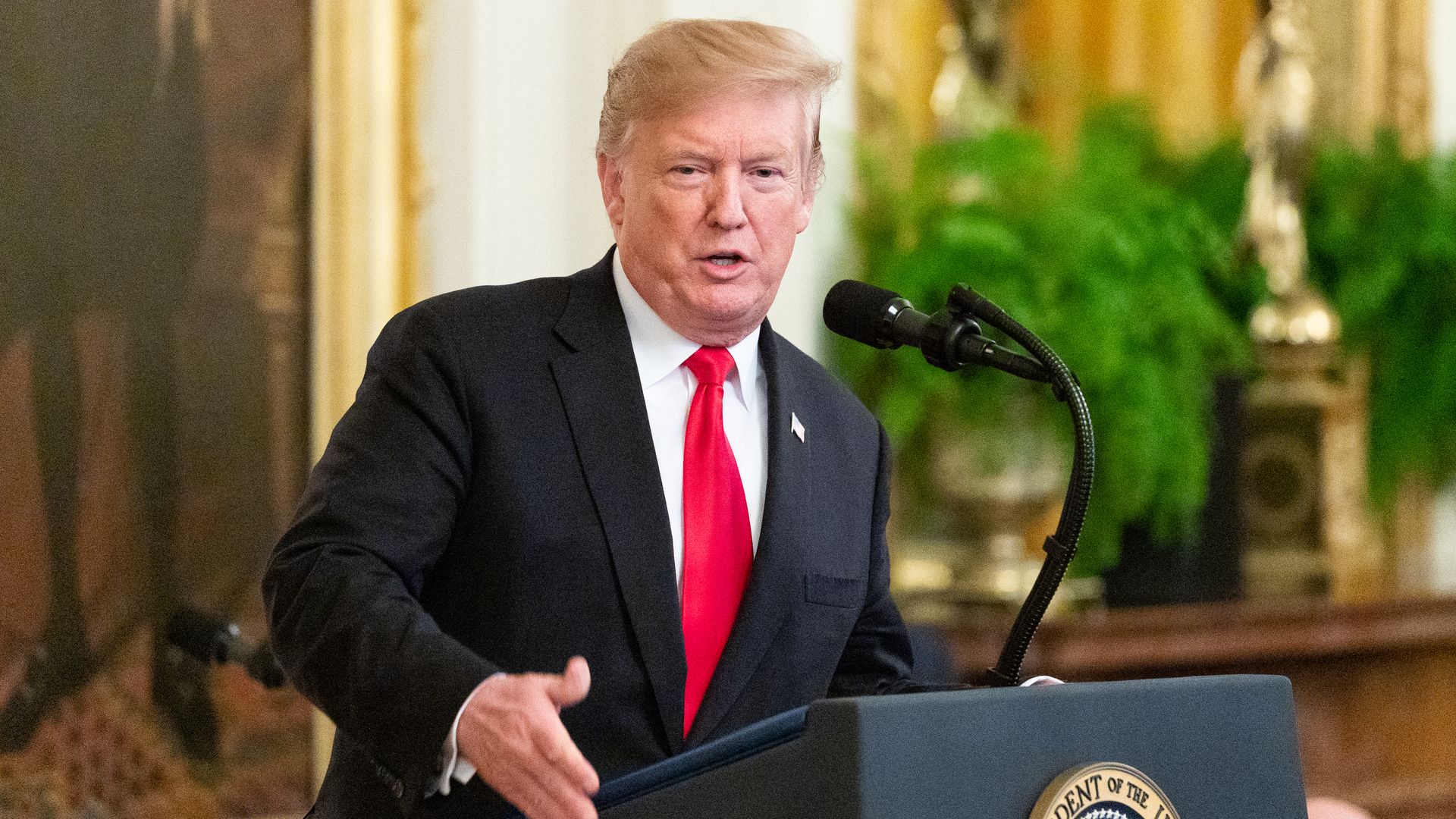 As a convicted former Trump campaign aide seeks a pardon, the president appears unlikely to do so for now, according to comments he made on Fox News' "Hannity" and remarks by his lawyer Wednesday.
I don't want to talk about pardons now but I can say it's so sad on so many levels ... Many many people were hurt, incredibly hurt, by this whole scam."
— President Trump tells Fox News' "Hannity"
The details: Fox News anchor Sean Hannity asked Trump during their interview if he'd consider pardoning former national security adviser Michael Flynn or ex-Trump campaign adviser George Papadopoulos, now the Mueller probe had ended. "General Flynn ... was a man who had an incredible record in the military, you see what happened to him," Trump said. "You know what he has gone through, and what so many others have gone through."
What they're saying: Trump's lawyer Rudy Giuliani ruled out any such move during an interview with the AP. "The president is not going to consider pardons," he said. "He's not gonna give any pardons. If it ever happens, it has to happen in the future, but nobody has any promise of it, nobody should assume it. Of course, he has the power to do it, but I have no reason to believe he's going to use it."
The backdrop: Flynn pleaded guilty to lying to the FBI on the nature of his conversations with the then-Russian ambassador to the U.S. and is awaiting sentencing. Papadopoulos served a 12-day prison sentence after being charged by the Mueller investigation for lying to the FBI. He told Reuters Tuesday his lawyers had formally applied for a pardon from Trump.
Go deeper