MSNBC ratings dip while Fox News' soar post-Mueller investigation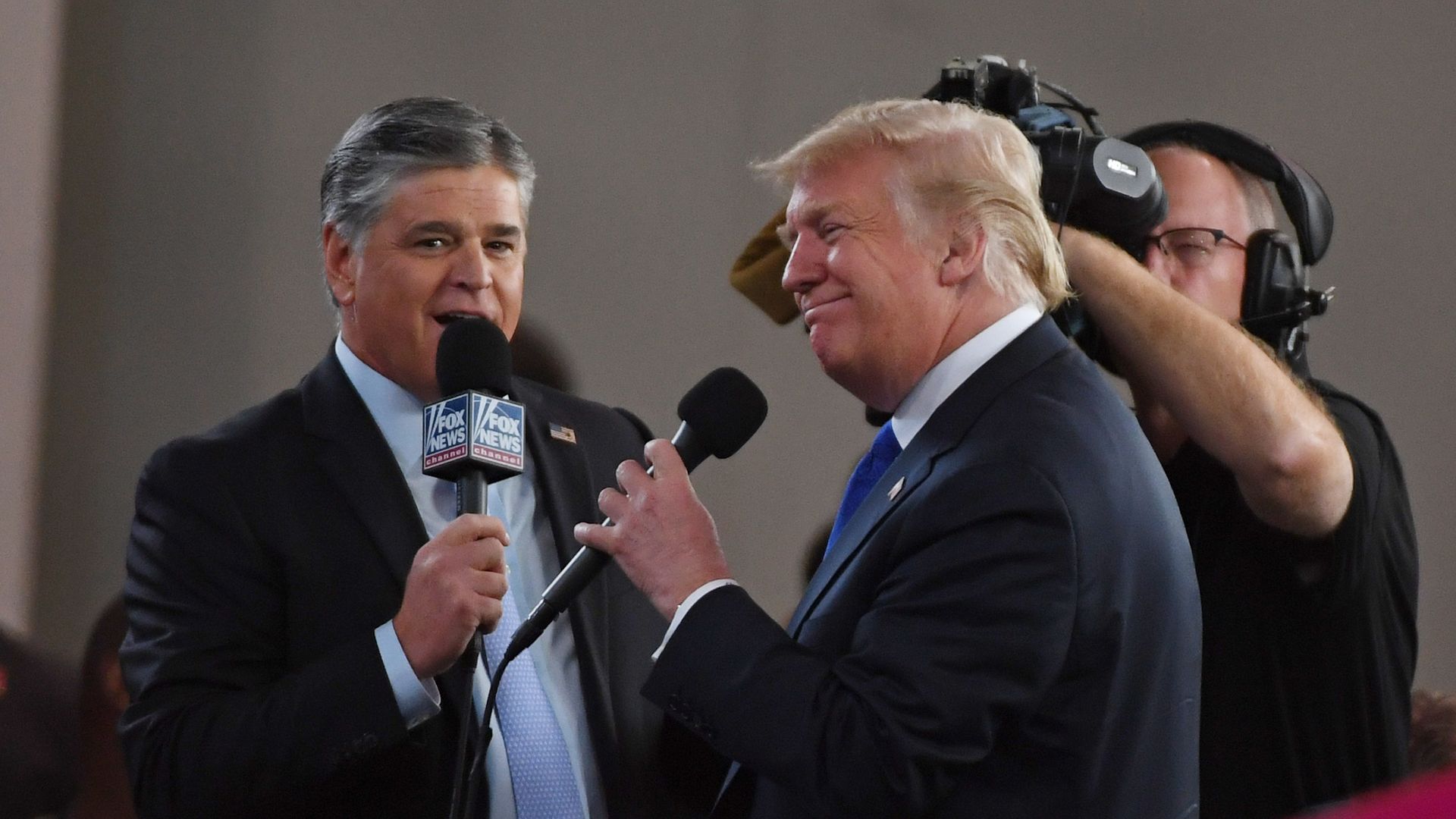 MSNBC's Rachel Maddow, head to head with Sean Hannity at 9pm, had an audience of 2.5 million on Monday that was 19% below her Nielsen average this year, AP reports. Viewers slipped to 2.3 million on Tuesday.
The other side: Hannity saw his audience soar Monday to 4 million, a 32% increase from his average. It fell to 3.57 million on Tuesday. Fox's Tucker Carlson and Laura Ingraham topped their averages both days, while audiences were down for MSNBC and CNN.
Go deeper: Highlights from Trump's first interview with Sean Hannity post-Mueller
Go deeper