LGBT rights group suspends Google from its corporate rankings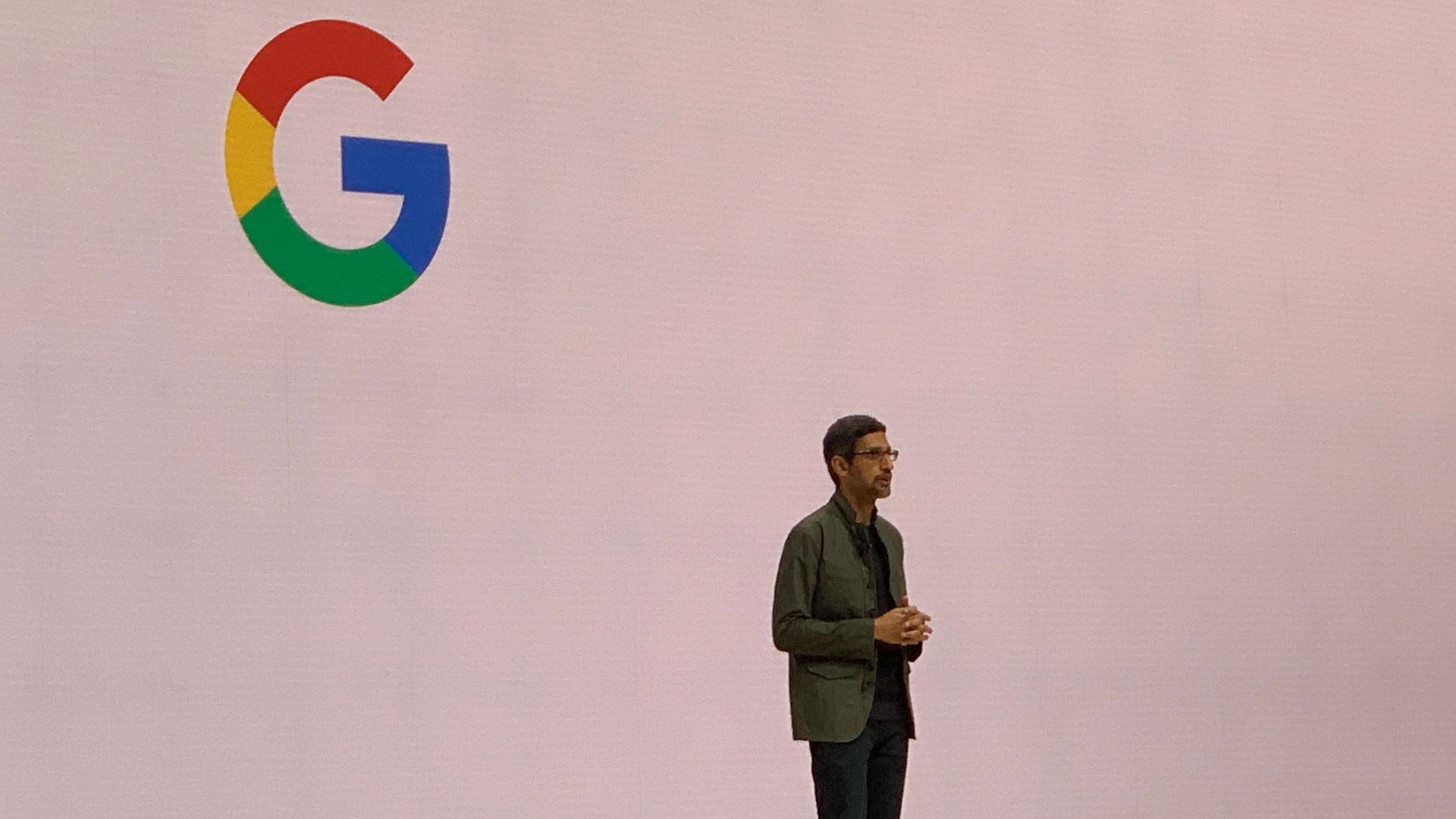 Human Rights Campaign suspended Google from this year's Corporate Equality Index after the company failed to pull a controversial app that the LGBT rights group says equates to conversion therapy.
Why it matters: HRC's annual rankings are often touted by tech companies and have served as a valuable recruiting tool.
In a footnote to this year's company ratings, HRC said it became aware of the app, from Living Hope Ministries, which it says "supports the practice of so-called 'conversion therapy.' "
"Such practices have been rejected by every mainstream medical and mental health organization for decades. Minors are especially vulnerable, and conversion therapy can lead to depression, anxiety, drug use, homelessness, and suicide. Pending remedial steps by the company to address this app that can cause harm to the LGBTQ community the CEI rating is suspended."
— Human Rights Campaign
Apple, Microsoft and Amazon all pulled the Living Hope Ministries app from their app stores, while Google refused to do so.
Axios first reported last week that HRC was considering whether Google's actions should affect its ranking in the index.
HRC and other groups had also been seeking a meeting with CEO Sundar Pichai, but the requests went unanswered. (There had been discussions at the staff level between the groups and Google.)
Meanwhile: Many other tech companies received a perfect 100 score in the annual ranking, released Thursday, including: Adobe Systems, Airbnb, Apple, Autodesk, Best Buy, Citrix, Dropbox, eBay, Electronic Arts, Facebook, Groupon, IBM, Intel, Intuit, Lenovo USA, Microsoft, Nvidia, Salesforce, Symantec, Tesla, Texas Instruments, Twitter, Uber, Vmware, Workday and Yelp. (Google received a 100 score last year.)
Go deeper