Where the pay gap hits hardest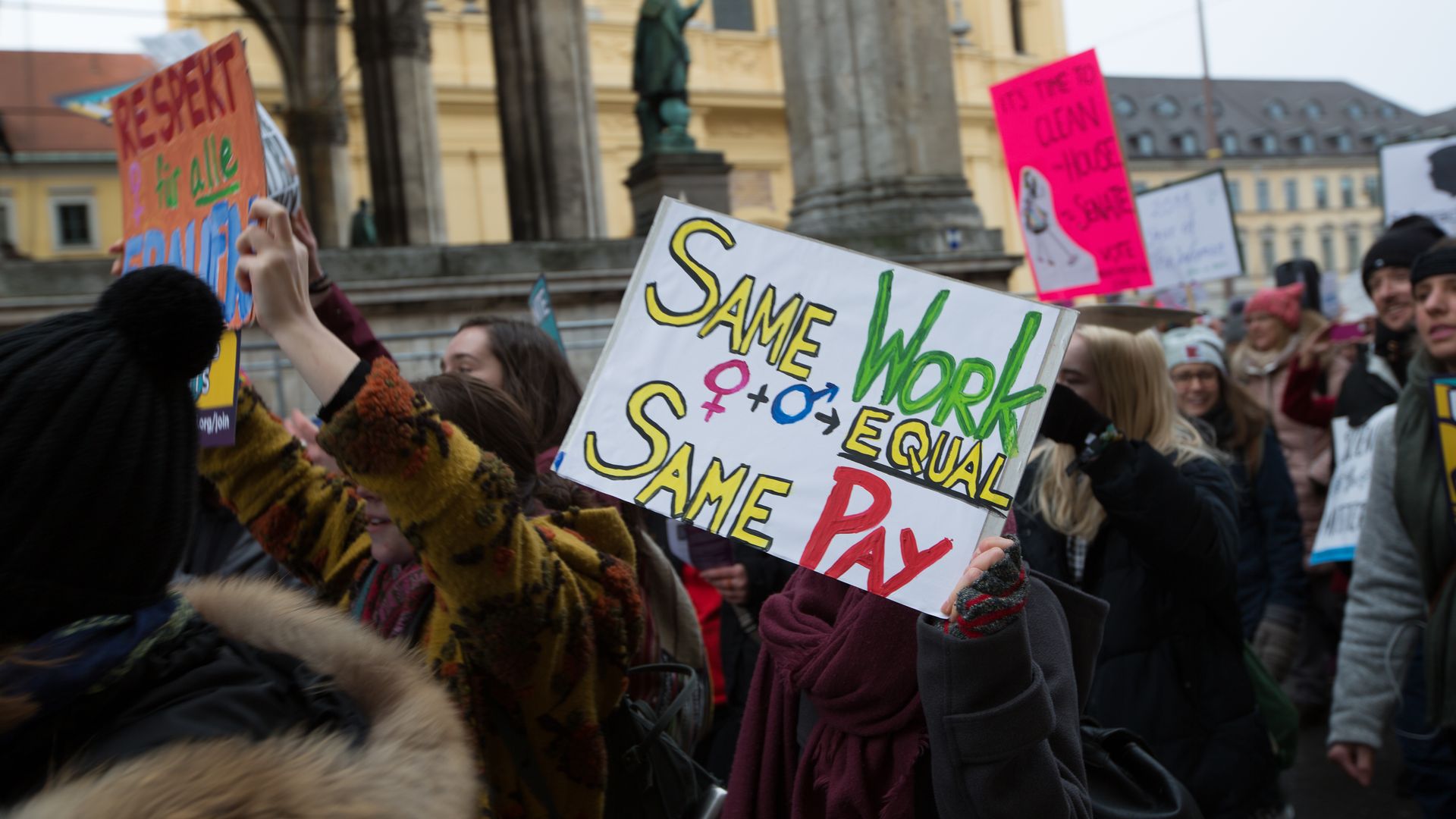 Over the last 3 years, the pay gap between American men and women shrunk by just 3 cents, per a new study from Glassdoor.
Details: Women went from earning 76 cents to a man's dollar to 79 cents. But, in some jobs, that gap is even wider. In industries where men generally outnumber women — like construction and energy — the pay gap tends to be more stark, says Glassdoor economist Daniel Zhao.
But there's one outlier to that trend. The media industry has one of the largest gender pay gaps in the U.S., Glassdoor found.
"The media industry continues to see roles that are dominated by men, including highly visible roles like anchor and editor," says Zhao.
And media, like all industries, is adding scores of tech jobs, which is exacerbating pay gaps. "Common occupations include editor, producer and account executive, but also software engineer and game artist. This is an example where tech jobs with big pay gaps are spreading to other industries," Zhao says.
Go deeper