North Korean Embassy raiders contacted FBI, Spanish judge says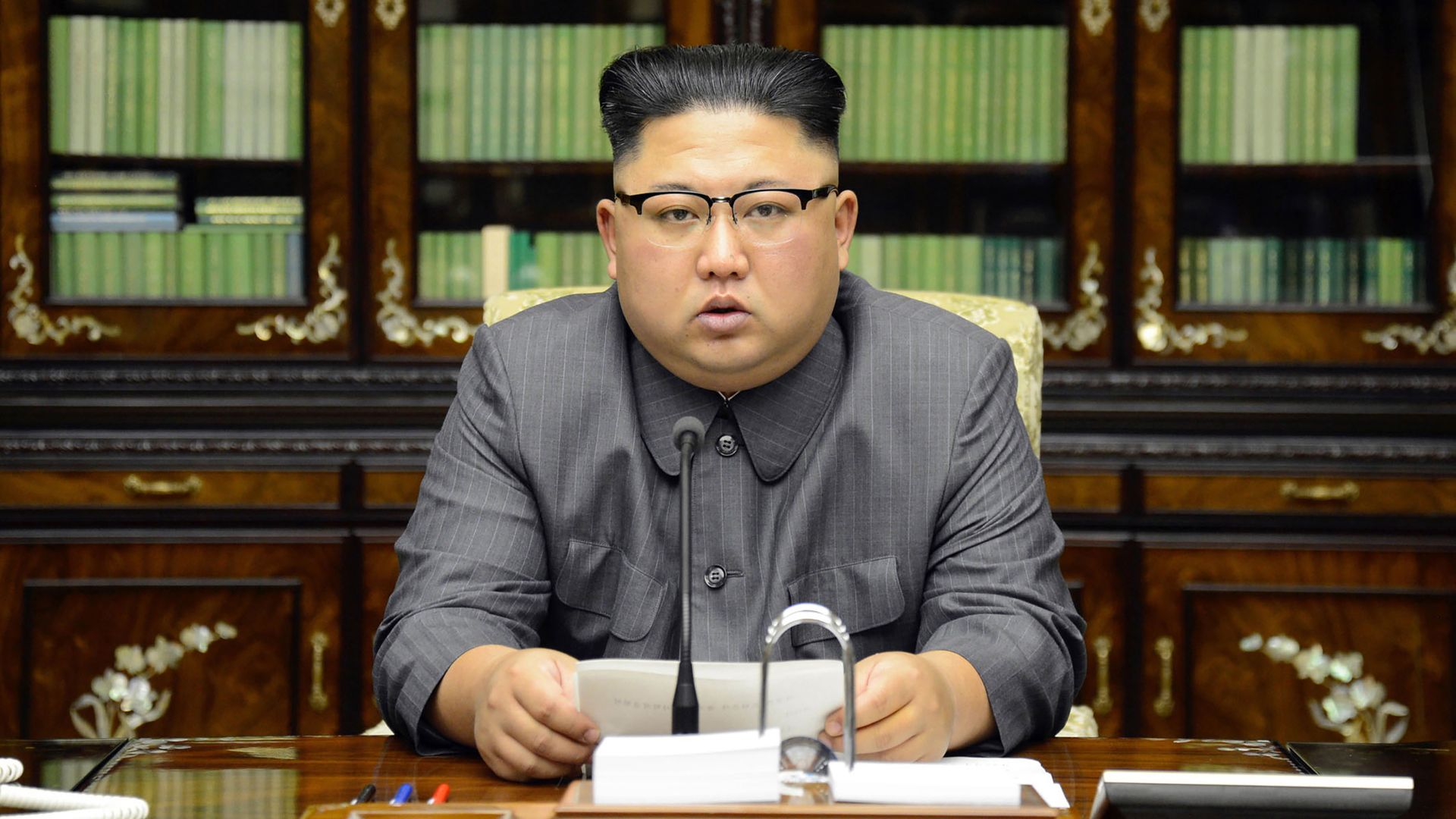 The State Department said Tuesday the U.S. had "nothing to do" with a commando-style break-in at North Korea's Embassy in Madrid, after a Spanish judge said the raid leader contacted the FBI soon afterward.
Driving the news: Judge José de la Mata Adrian said the U.S.-based alleged gang leader contacted the FBI in New York "5 days after the assault" on the embassy to offer data stolen in the raid. The armed intruders seek the "liberation of North Korea" and had tried unsuccessfully to persuade an embassy official to defect, Adrian said. They "beat their occupants, until they managed to reduce them and put shackles and flanges to immobilize them."
Why it matters: These are the first details to emerge of the February 22 incident, after the Spanish High Court judge lifted a secret decree on the investigation. The judge outlines in his summary an escape trail to the U.S. after the incident, which happened days before President Trump met with North Korea's leader Kim Jong-un at a summit in Hanoi.
Details: Adrian said 2 American citizens were among the 10 intruders, including Adrian Hong Chang, the Mexican-born leader. Chang contacted the FBI after returning to the U.S. from Spain to "provide information regarding the incident at the embassy, ​​as well as the audiovisual material allegedly obtained," the judge said.
Adrian did not identify the group involved, but Cheollima Civil Defense, a group that seeks to overthrow Kim's regime, said in a statement later Tuesday it had entered the embassy by invitation.
What they're saying: CCD denied its members were armed and rejected that they had gagged or beaten anyone. "There were no other governments involved with or aware of our activity until after the event," it said. "The organization shared certain information of enormous potential value with the FBI in the United States, under mutually agreed terms of confidentiality. This information was shared voluntarily and on their request, not our own." The group said the Hanoi summit had "no relation to this operation."
The other side: State Department spokesperson Robert Palladino told a press briefing "the United States government had nothing to do with this" and the U.S. would "always call for the protection of embassies belonging to any diplomatic mission throughout the world." He directed further questions to Spain, citing the ongoing investigation. The FBI declined to comment on the report.
Go deeper