McConnell blocks vote on release of Mueller report for 2nd time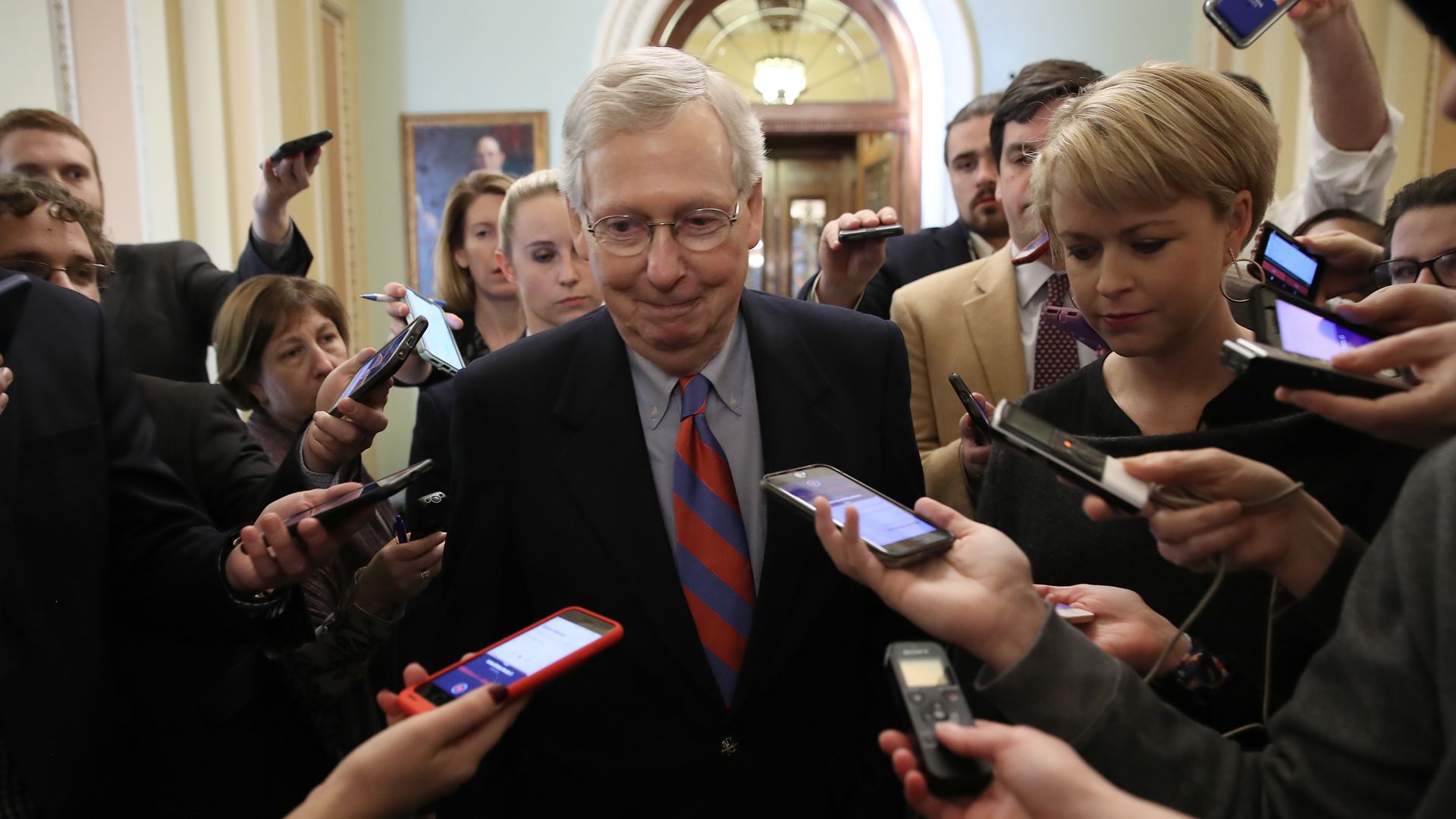 Senate Majority Leader Mitch McConnell blocked a resolution introduced by Sen. Dianne Feinstein (D-Calif.) calling for the release of the full Mueller report — the 2nd time this week that he has done so.
"I have consistently supported the proposition that his report ought to be released to the greatest extent possible, consistent with the law. … I think we should be consistent in letting the special counsel actually finish his work and not just when we think it may be politically advantageous to one side or the other."
Why it matters: The same resolution passed 420-0 in the House, and reflects a sentiment among Democrats that Attorney General Bill Barr's summary of the special counsel's investigation into Russian interference in the 2016 election was not satisfactory. Many Republicans and even President Trump himself have expressed a desire to see the full report, a version of which will be released in "weeks, not months," according to a Justice Department official.
Go deeper