Meadows vows to help Graham investigate origins of Mueller probe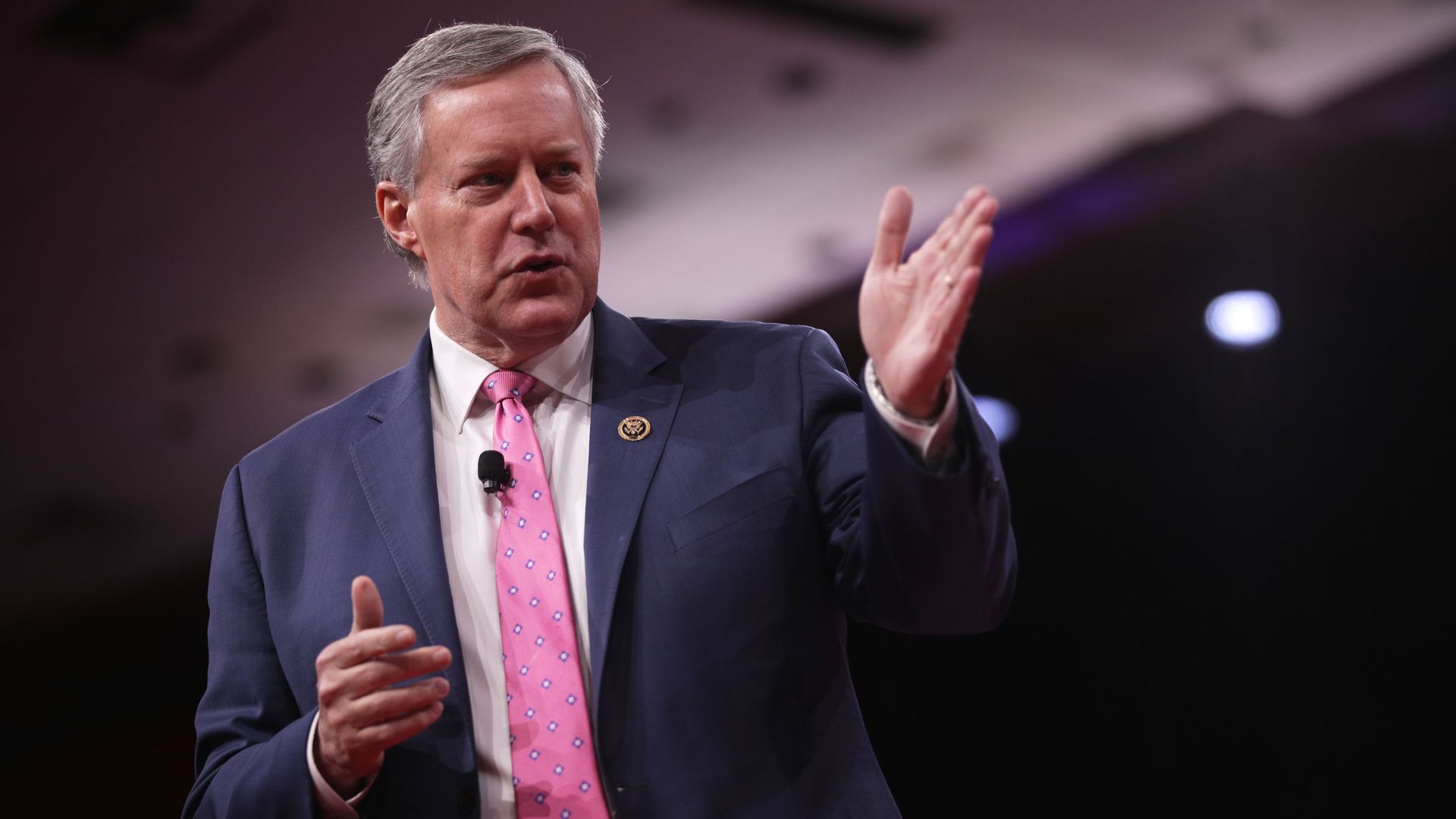 Rep. Mark Meadows (R-N.C.), chairman of the conservative House Freedom Caucus and a close ally of President Trump, plans to work closely with Senate Judiciary Chairman Lindsey Graham (R-S.C.) to investigate potential abuses by the intelligence community — specifically whether the Russia probe was politically motivated, Meadows told Axios.
The bottom line: Trump allies, feeling emboldened after Attorney General William Barr's summary of the Mueller report, are teaming up to go on the offensive and conduct an oversight investigation of their own.
What he's saying: "I think the real problem is how did we weaponize the intelligence community and the FBI to create an investigation that has been conducted over a two-year period without a whole lot of fruit," Meadows said.
"Before a special counsel was ever established, the FBI knew that there was no evidence of conspiracy," he added. "... Based on the proof that I have, there is a strong indication that there were protocols that were breached, walls that were broken down, and candidly a lot of questions that are unanswered."
But Meadows, who unlike Graham does not serve in the majority, told Axios that his GOP colleagues in the House recognize they have "to rely on Sen. Graham for a lot of this," and said they plan to "share a number of documents" with Graham to help his investigative efforts.
"I've talked to Sen. Graham a couple of times," Meadows said. "We'll actually be forwarding to his committee several binders of information with footnotes for areas that will highlight where ... and how they should look at it, and would at least give them a fast track" for how to review the documents.
The backdrop: Graham told Axios' Jonathan Swan that he promised Trump he would "take a hard look at the FISA process and intelligence operation."
Graham also announced during a press conference Monday that he plans to investigate whether the Justice Department and FBI influenced the 2016 election in support of Hillary Clinton, and said he will urge Barr to appoint a second special counsel.
Go deeper