Elizabeth Warren lays out plan to go after big agribusiness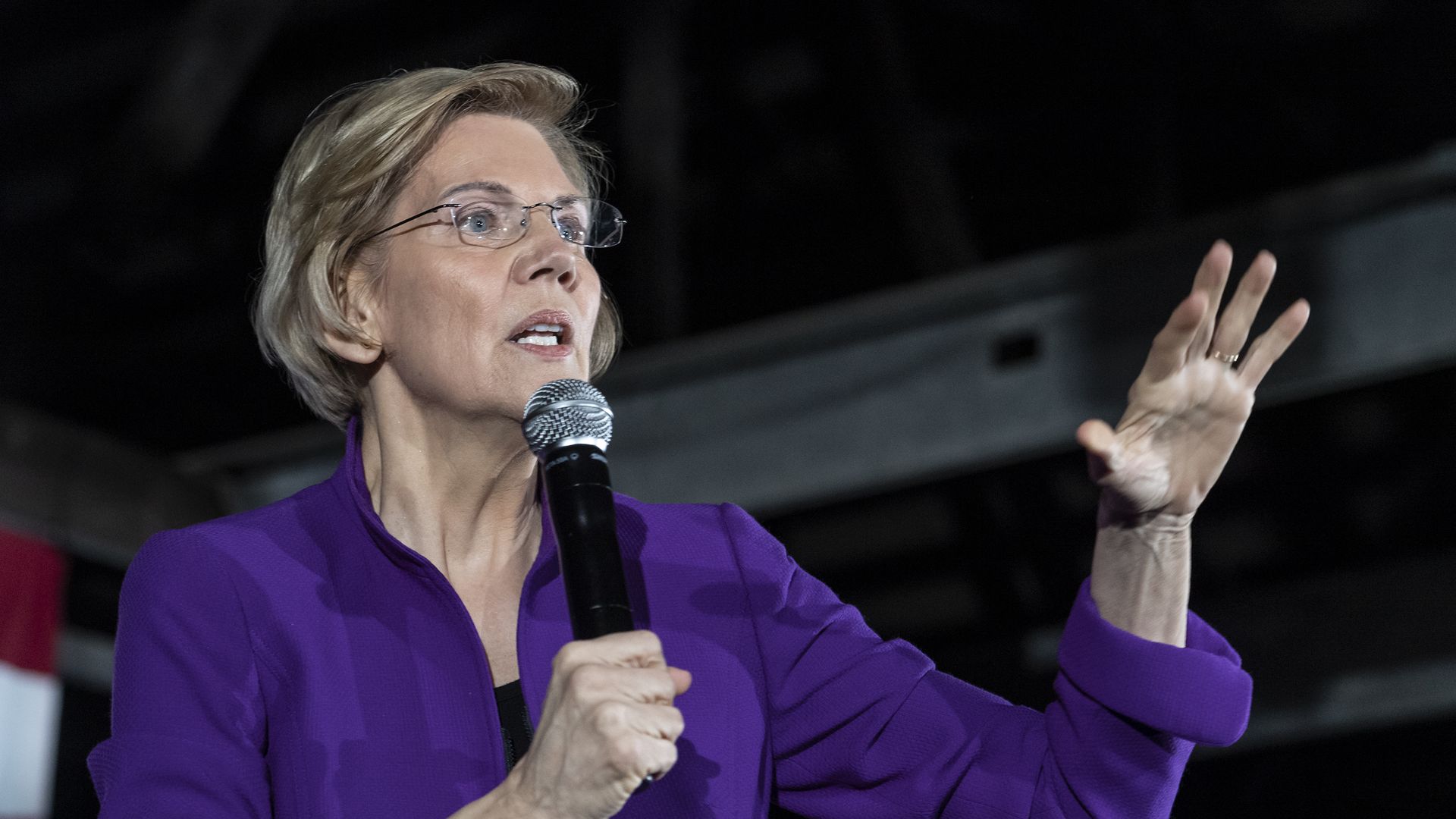 The consolidation of large corporations has been a popular target for presidential candidate Sen. Elizabeth Warren (D-Mass.), and now she's added big agricultural companies — such as Tyson and Smithfield — to the list of industries she wants to go after as president.
"I want Washington to work for family farmers again, not just for the agribusiness executives pocketing multi-million dollar bonuses or the Wall Street traders sitting at their desks speculating on the price of commodities."
The big picture: No matter how good the weather or how hard farmers work, they still received "less than 15 cents of every dollar that Americans spent on food," Warren wrote in a Medium post outlining her new plan.
Details:
Tackling corporate consolidation: Warren said she would appoint trustbusters to reverse competitive mergers, specifically the Bayer-Monsanto merger. Her team would be "committed to breaking up big agribusinesses that have become vertically integrated."
Changing the rules of agribusiness: Warren wants a national right-to-repair law that would allow family farmers to choose who repairs their equipment rather than being forced to go through an authorized agent. She also said she would to try to reform the federal government's administration of checkoff programs, which force farmers to pay a portion of their sales to the federal government to fund advertising campaigns. Warren says these programs have been used to "squeeze out competition" and that they are rife with corruption by boards that use them to fund lobbying campaigns.
American farmers first: Warren wrote that legislators in D.C. have "bowed to powerful foreign interests" by repealing the mandatory country-of-origin labels for meat products. The senator said she'd push for a reform of the law that other countries would have to accept. Warren supports a national version of an Iowa law that prohibits foreign individuals from buying land with the intent of using it for agriculture.
Go deeper: Elizabeth Warren: Everything you need to know about the 2020 candidate
Go deeper