Trump is considering this year's White House Correspondents' Dinner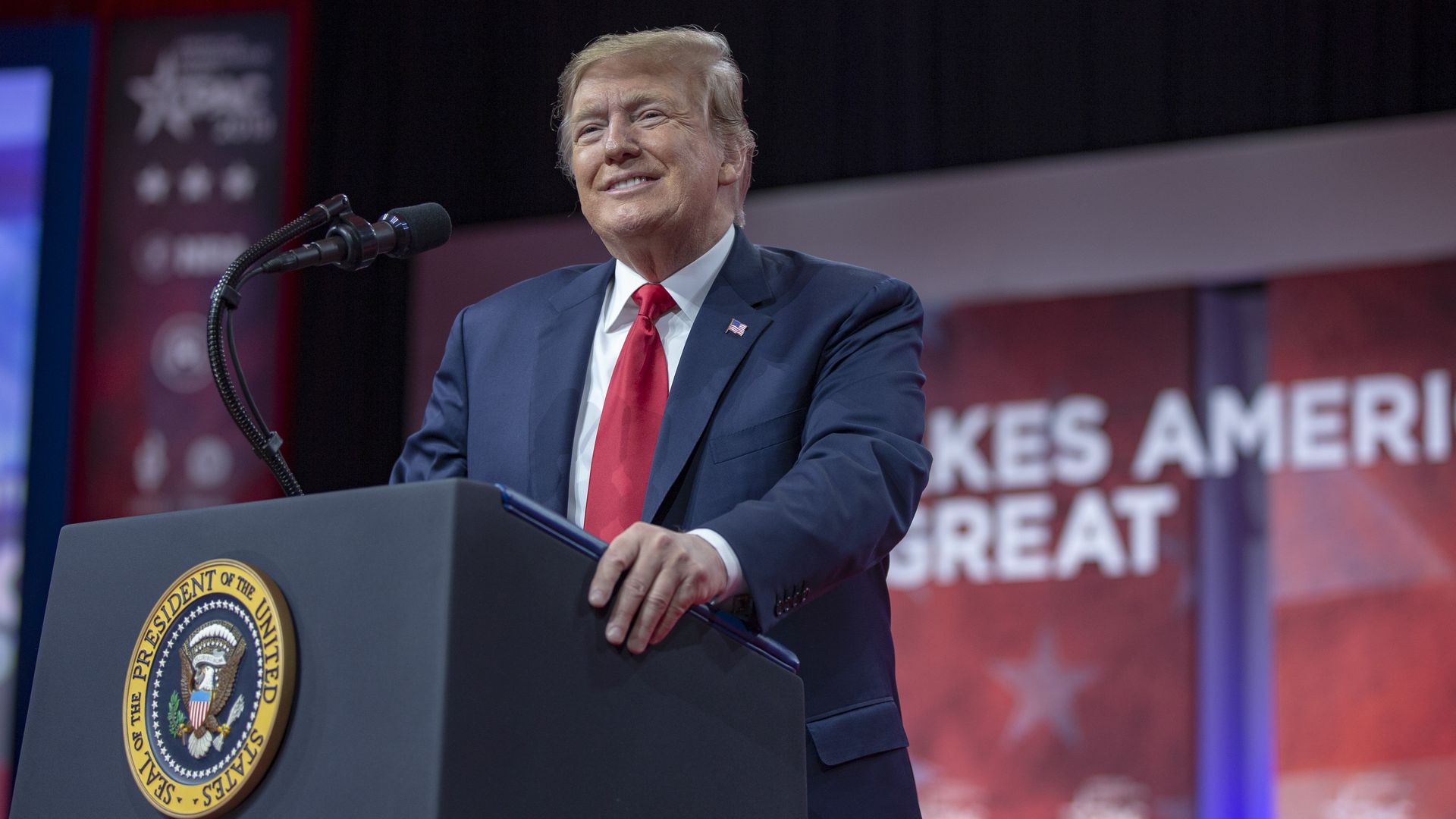 An exuberant President Trump is considering attending the White House Correspondents' Association dinner, which he boycotted the last two years.
The state of play: Nothing has been decided yet, but we're hearing Trump hasn't said no to speaking at the April 27 dinner.
Yesterday's post-Mueller trip to Capitol Hill was being called a "victory lap" — and this could be his next stop.
But it also isn't clear how serious he is about going.
Historian Ron Chernow is the featured speaker. The association isn't having an entertainer this year.
It goes without saying: It could be awkward for both sides. After Attorney General Bill Barr's account of the Mueller report, Trump has amped up his attacks on the media, tweeting:
"The Mainstream Media is under fire and being scorned all over the World as being corrupt and FAKE. For two years they pushed the Russian Collusion Delusion when they always knew there was No Collusion. They truly are the Enemy of the People and the Real Opposition Party!"
Flashback: Michelle Wolf's vulgar anti-Trump jokes draw intense criticism
Go deeper