Barbara Bush blamed Trump for her heart problems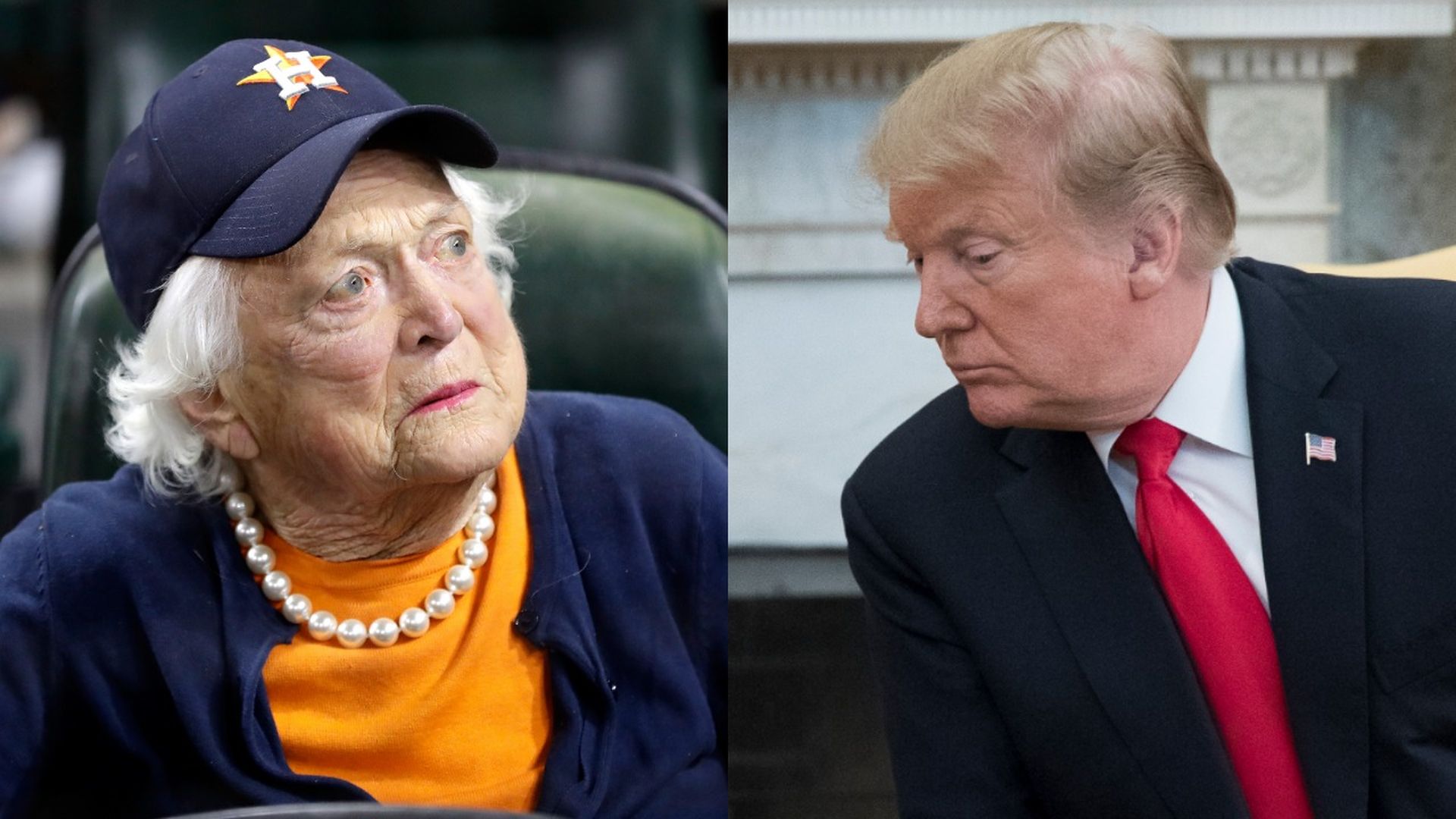 "Barbara Bush blamed Donald Trump for her heart attack," begins a new excerpt from "The Matriarch," an inside look at the former first lady from USA Today's D.C. bureau chief Susan Page — out next week.
Details: Just before the first anniversary of Trump's election, Bush said, "I'm trying not to think about it. We're a strong country, and I think it will all work out."
And asked last year if she was still a Republican: "I'd probably say no today."
"'I don't understand why people are for him,' she said in one interview. In another, she expressed astonishment that women could support him."
"George Bush ended up voting for Hillary Clinton, the first time in his life that he had cast a ballot for a Democrat for president."
Barbara "wrote in Jeb's name on the last day of early voting. 'I could not vote for Trump or Clinton,' she wrote in her diary."
"After Trump was elected, a friend in Kennebunkport gave her a Trump countdown clock as a joke. The red, white, and blue digital clock displayed how many days, hours, minutes and seconds remained in Trump's term."
She liked it "so much that when the Bushes returned to Houston that October, she brought it with her. It sat on her bedside table, where she could see it every day. It was there to the day she died."
Go deeper: A new artifact of the feud between Nancy Reagan and Barbara Bush
Go deeper