Report: Districts most affected by automation lean Republican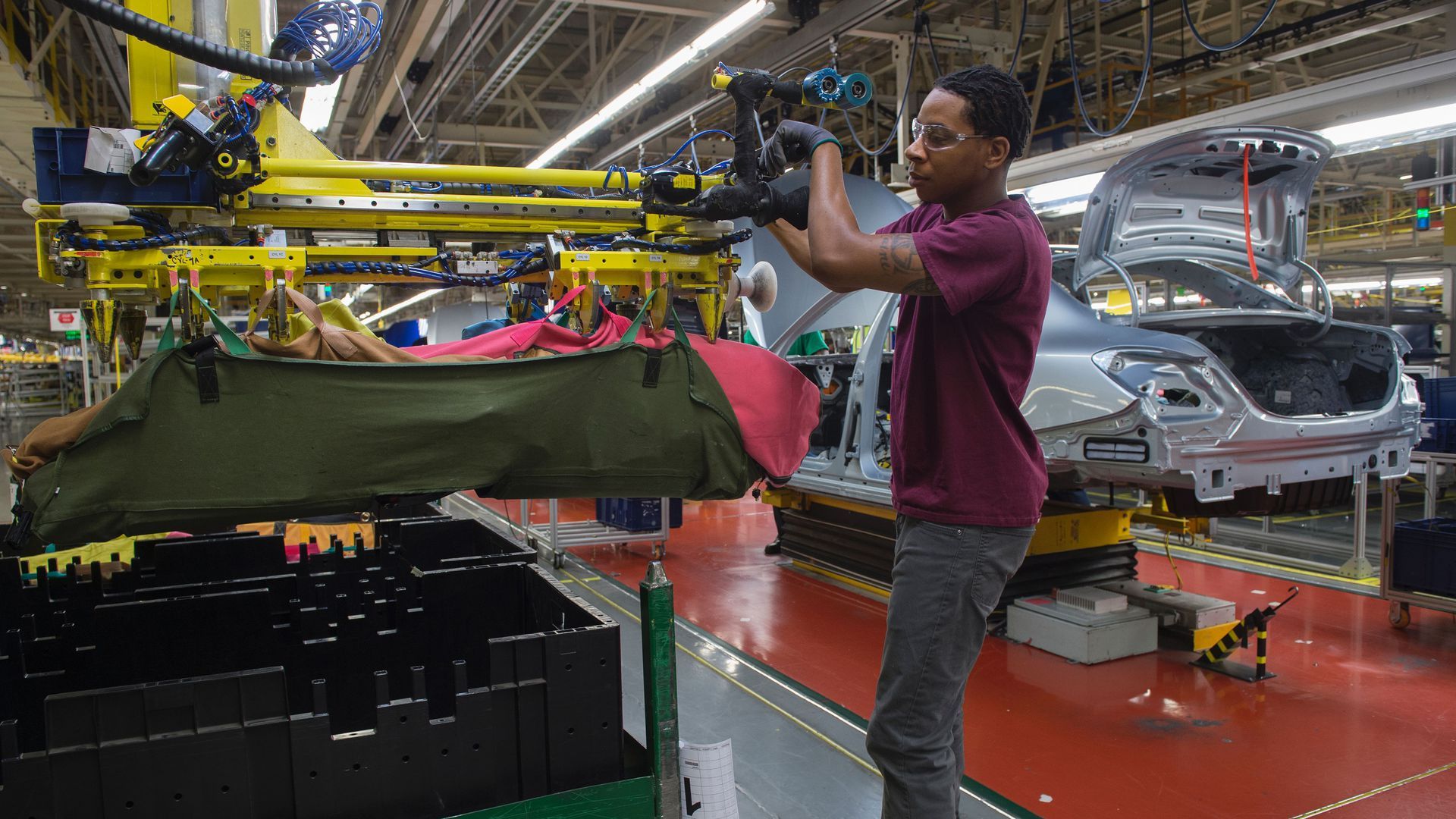 Job automation has become a key factor in economic anxiety in recent years. As 2020 campaigns begin, Republicans are far more likely than Democrats to live and work in regions with highly automatable jobs, according to a new analysis from Brookings.
Driving the news: Brookings' Mark Muro, Jacob Whiton and Robert Maxim find a correlation between susceptibility to automation and red congressional districts. In the 2018 midterms, they found that 46 of the 50 congressional districts most exposed to automation elected Republicans. Similarly, all 50 of the least-exposed districts are represented by Democrats.
The analysis builds on a paper published a year ago by Carl Frey and two Oxford colleagues about the impact of robots on the 2016 election.
They found that President Trump's support was far higher in local labor markets with higher exposure to robot automation.
Kyle Kondik, managing editor of Sabato's Crystal Ball at the University of Virginia, tells Axios that he sees no opening for Democrats to exploit worker anxiety caused by layoffs and the threat of more.
Trump's get-tough platform on trade has resonated in these Republican-held districts, Kondik said.
"Democrats did hold versions of some of these districts prior to 2010, but they have become so Republican now that they do not seem like viable targets in 2020."
Go deeper