Pine Ridge Reservation flooding: Residents stranded without water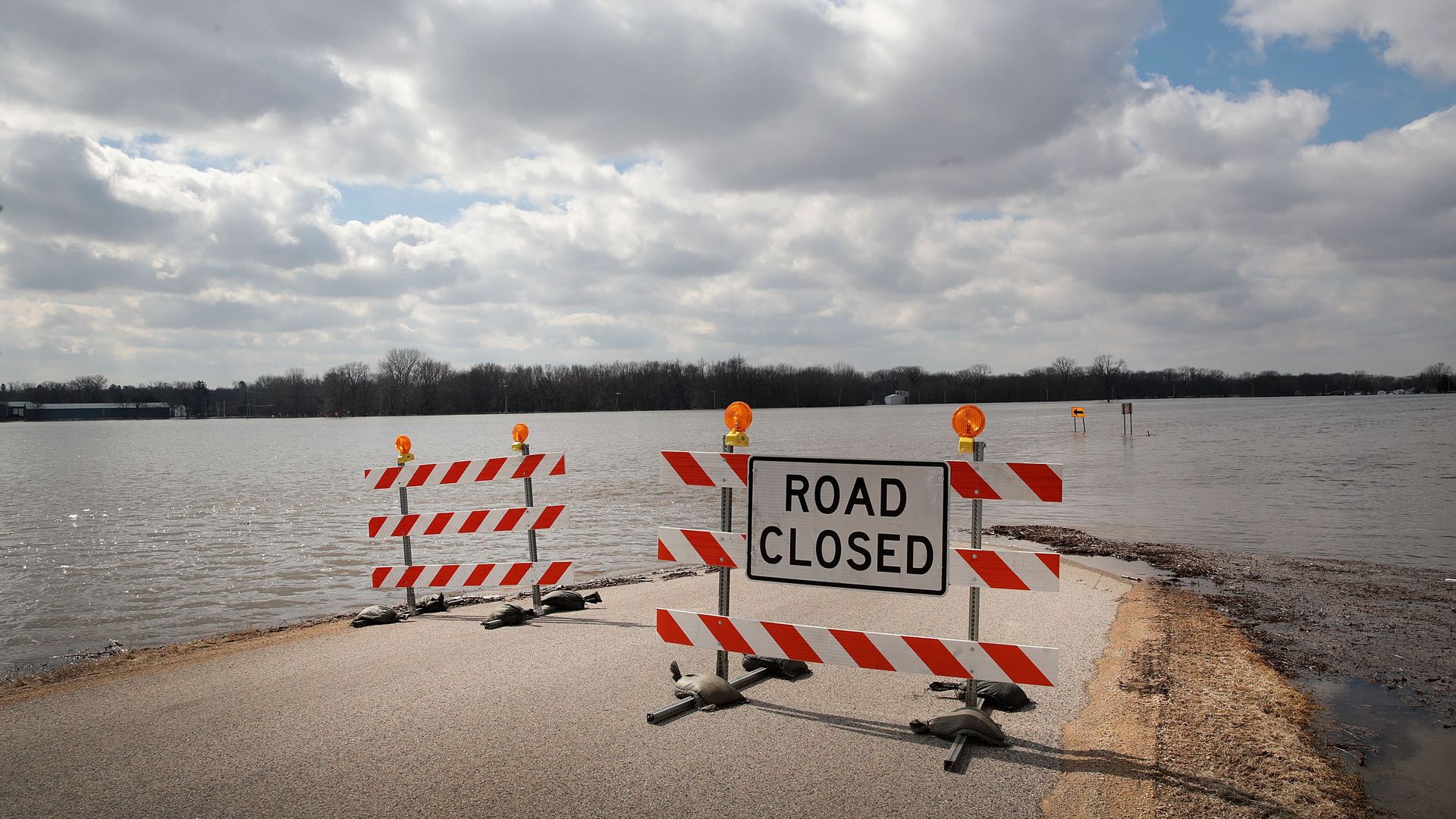 Pine Ridge Reservation residents were stranded without water and the South Dakota Army National Guard activated to help Monday, after flooding washed out a county rural water line and a humanitarian crisis continued to unfold.
Why it matters: An enormous amount of flooding caused by a blizzard and then melting snow has devastated the usually dry region over the past 2 weeks. It is one of many places in the Midwest to be impacted by deadly flooding, which prompted President Trump to approve a disaster declaration for parts of Nebraska and Iowa. But as some regions slowly begin to recover, the remote reservation remains in crisis.
The latest: The South Dakota Army National Guard said Monday that Gov. Kristi Noem activated about 15 of its members to distribute water to Pine Ridge Reservation communities. Rep. Peri Pourier told NPR water levels "seem to be stabilizing and declining on Pine Ridge," but temperatures of 65°F were forecast for the area Tuesday and officials were preparing for possibly more flooding.
The water level at the swelling Big Sioux River at Dell Rapid had reached just under 16 feet, according to the Argus Leader. It was set to rise another 2 feet by Thursday.
Noem visited Eagle Butte and White Horse Monday to see the impact of the floods. "The rising water is eroding infrastructure and stranding wildlife," she said. "There's a lot of work to be done here."
The Pine Ridge Reservation Emergency Relief has been established to combat the crisis.
The big picture: Much of the region remains inaccessible. Pourier told the Daily Republic the only way to send supplies to the Grass Creek community, more than 10 miles from a main highway, was on horseback. Officials for the Oglala Sioux Tribe, which administers the reservation, told the New York Times they didn't have the training, personnel or equipment needed to deal with the crisis.
Go deeper