Kamala Harris unveils plan to give teachers $13,500 raise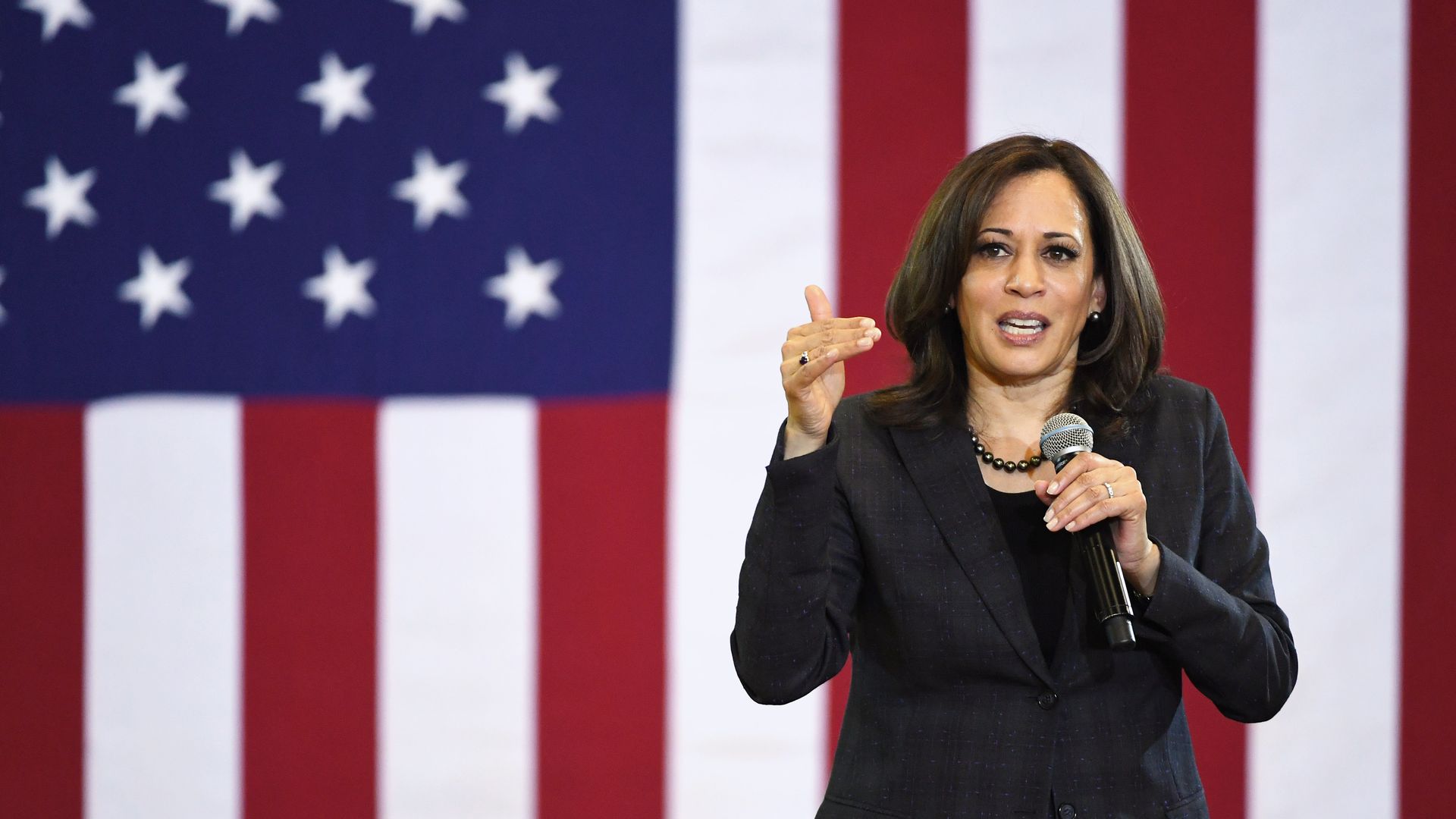 2020 Democratic candidate Sen. Kamala Harris has unveiled a teacher pay plan that would give the average teacher a $13,500 raise, after saying at a Houston rally last weekend that she would make the largest-ever federal investment in educators' pay if elected president.
Why it matters: Harris is the first 2020 candidate to release a plan like this. This proposal helps her expand her economic message to address one of the public crises we've seen play out over the last two years through teachers' strikes around the country.
Details: The plan would cost around $315 billion over a span of ten years, "paid for by strengthening the estate tax and cracking down on loopholes" on tax breaks for wealthy people.
The $13,500 pay raise is equivalent to a 23% base pay increase for the average teacher, according to the plan.
States and school districts "will be required to use funds to increase teacher pay, not replace existing education funding."
The plan advocates for "an immediate federal investment in every state" to "provide the first 10 percent of funding needed to close the teacher pay gap."
Schools that predominantly serve students of color will receive even more funding to increase teacher pay.
Go deeper