Giuliani calls Mueller note on not exonerating Trump "a cheap shot"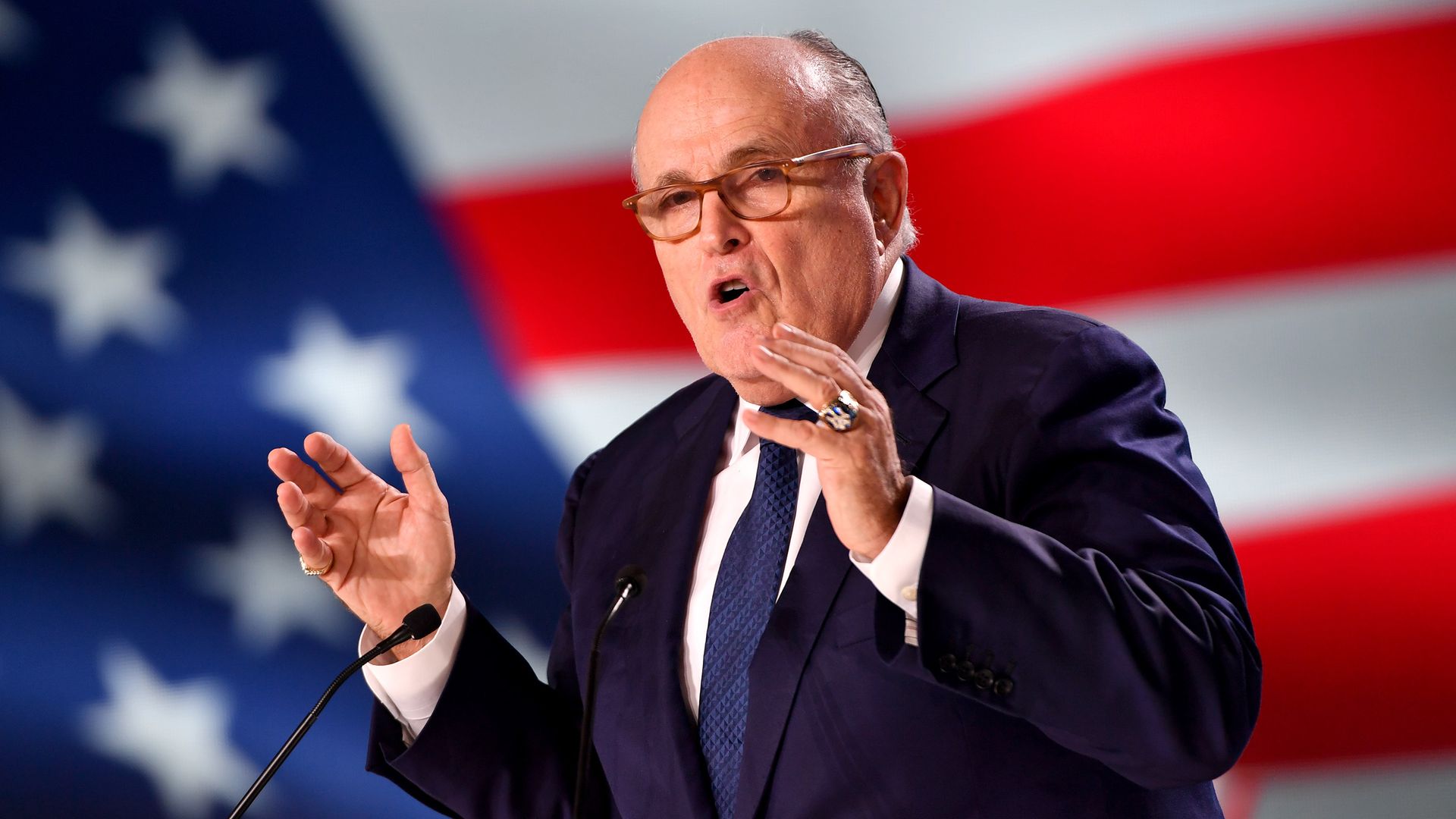 Rudy Giuliani told "Cuomo Prime Time" Monday evening a note stating the Mueller report doesn't exonerate President Trump on obstruction of justice was a "cheap shot."
What he's saying: "There's no conclusion he committed a crime," Trump's lawyer told CNN's Chris Cuomo, who asked him to go over that aspect of Attorney General William Barr's Mueller report summary. "They don't have to exonerate him; you've gotta prove he's guilty, even for impeachment. This is a cheap shot. For a prosecutor, this is unprofessional."
The details: Giuliani told Cuomo Trump was exonerated in the next two paragraphs of the letter released Sunday. Jay Sekulow, who is also a lawyer for Trump, told Cuomo on the show he didn't want the written answers the president gave to Mueller made public without a court order.
The backdrop: In his summary of Mueller's report, Barr wrote the findings did "not conclude that the president committed a crime, it also does not exonerate him." Barr and Deputy Attorney General Rod Rosenstein found the evidence "is not sufficient to establish that the president committed an obstruction-of-justice offense."
Sekulow told Cuomo prosecutors don't exonerate. "I don't even know why the word is in there," he said.
Go deeper: Timeline: Every big move in the Mueller investigation
Go deeper