Heartland polling shows danger for Trump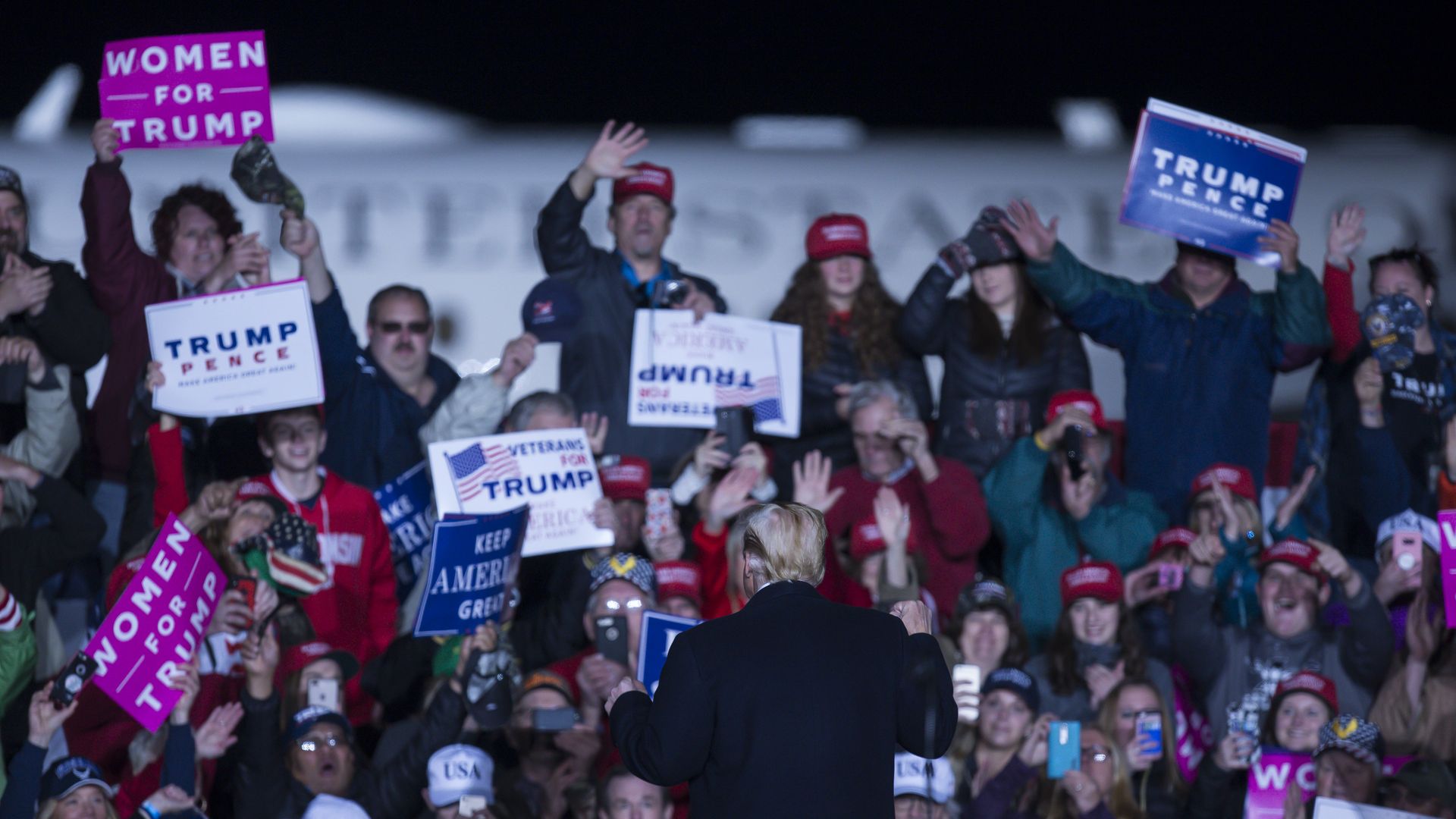 A new survey by Firehouse Strategies, a Republican firm, and 0ptimus finds President Trump's approval underwater in Pennsylvania, Michigan and Wisconsin — vital states from his 2016 map that form Dems' most likely path to 270.
The state of play: Biden, Beto and Bernie all currently beat Trump head-to-head in Wisconsin, but Trump would defeat all three in Michigan. Pennsylvania offers a split: The polling shows only Biden can beat Trump there.
Go deeper: The 2020 Democrats Trumpworld fears most
Go deeper