Pelosi's pinch: Obstruction is the new Russia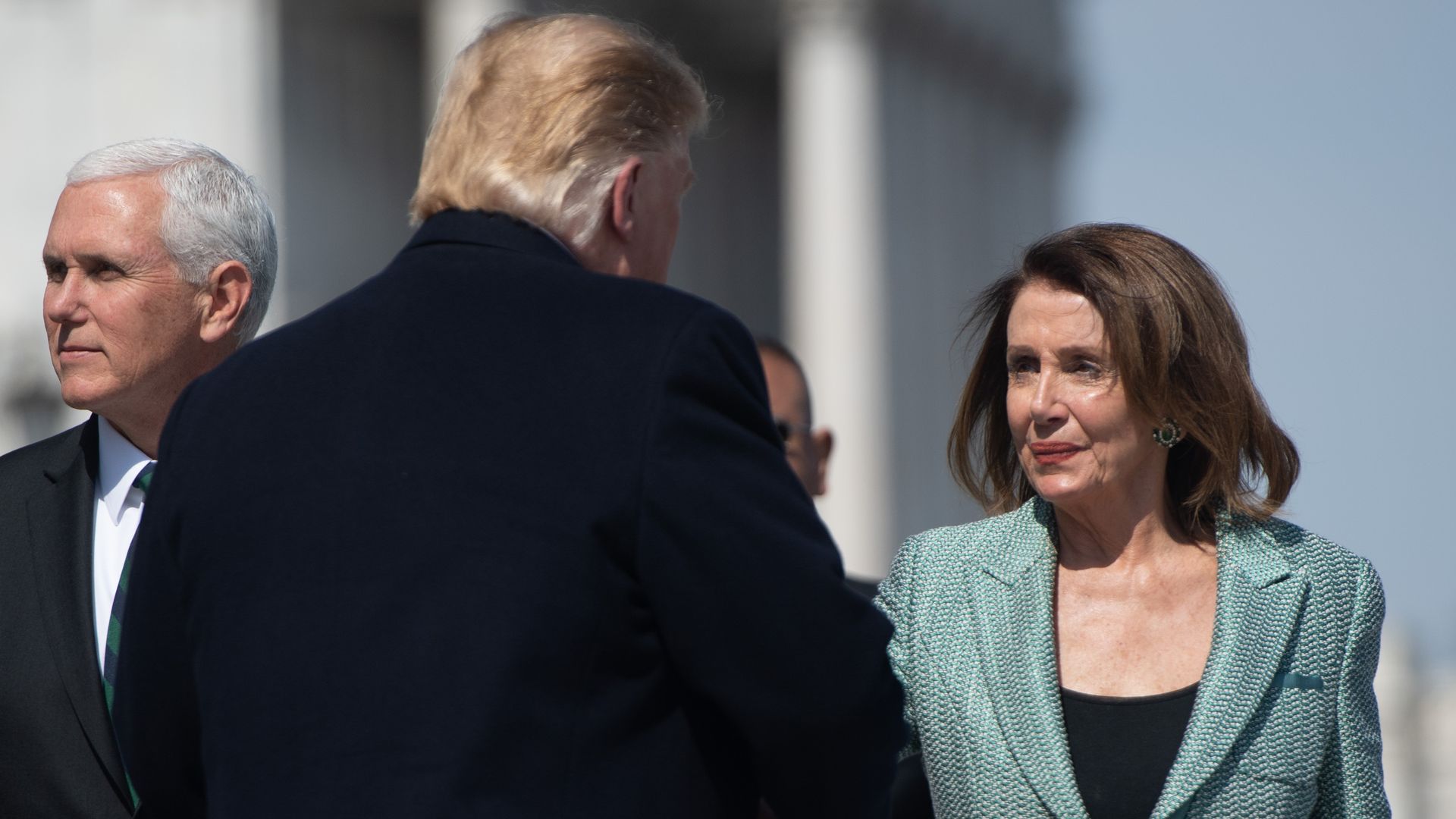 Speaker Nancy Pelosi looks clairvoyant for urging Democrats to drop the impeachment talk — and start obsessing about a 2020 election verdict.
The state of play: Now, the speaker must stare down members, donors and activists hell-bent on administering some Trump punishment, even after Mueller took a pass. "Our primary focus is on getting the underlying documents," a Pelosi aide said. "We think there's a lot there that helps inform these other investigations."
Mueller's hung jury on obstruction — assuming Attorney General William Barr distilled it accurately — could encourage some Democrats to dig in.
But the flip is that if Mueller couldn't conclusively prove it, a partisan investigation is even less likely to.
So obstruction could become the new Russia — the left's white whale.
Steve Elmendorf, a former top House Dem aide, told me Pelosi will be able to hold off impeachment fever, in part because the Twitter/cable world is "totally out of step with what people out in the country are really talking about."
Elmendorf said Pelosi "knows why she won in '18, and how to win again in '20" — by emphasizing kitchen-table issues like health care, not impeachment.
Go deeper: Trump claims vindication, eyes vengeance
Go deeper