Brexit march: 1 million people protest in London, organizers say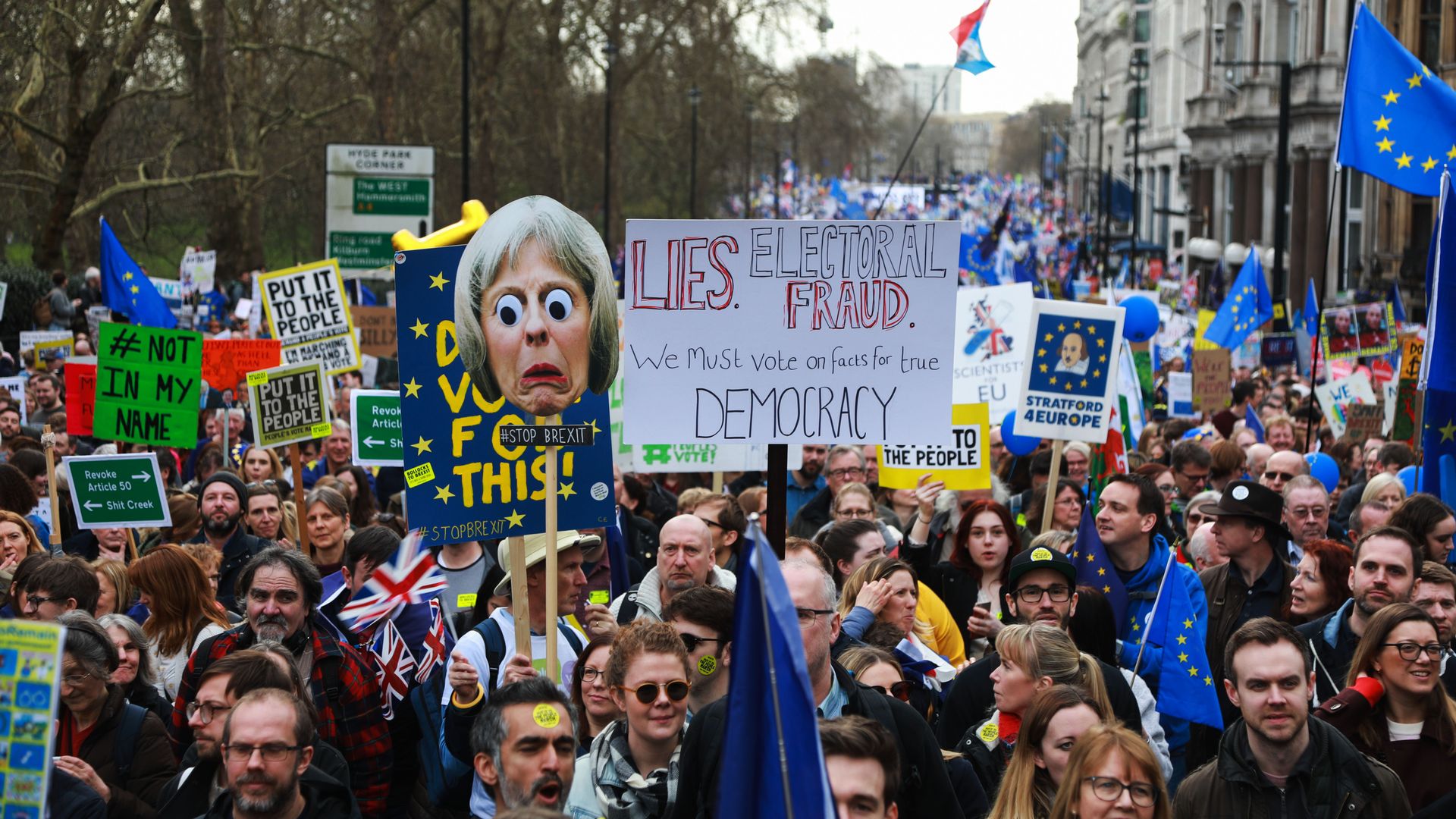 More than 1 million people marched in central London to demand another referendum asking whether Britain should exit the European Union, organizers said Saturday.
The big picture: The United Kingdom was to leave the EU on March 29, but the European Union granted the nation a short Brexit extension to April 12.
What's next? In the unlikely event that Prime Minister Theresa May secures parliamentary approval for her Brexit deal by April 12, the U.K. would exit the EU on or before May 22. The UK would have to hold EU elections on May 23 if it were still in the European Union then.
Go deeper