Buttigieg opens up on same-sex marriage, replies in Norwegian to question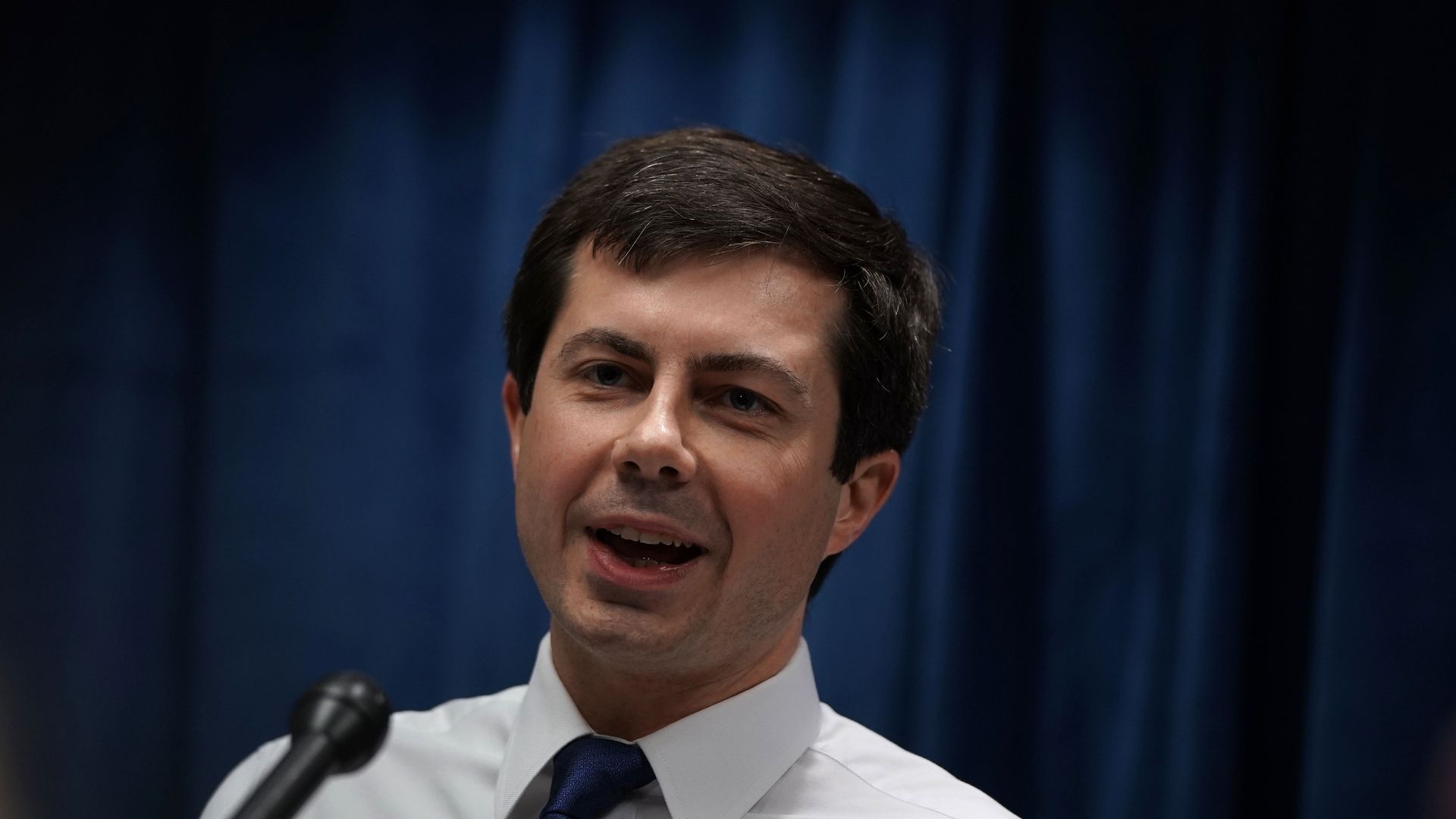 Democratic presidential hopeful Pete Buttigieg's foreign language skills proved a big talking point on a campaign visit to South Carolina during which he opened up about his same-sex marriage Saturday.
The details: The 37-year-old mayor of South Bend, Indiana, spoke of the personal impact of the Supreme Court ruling that legalized same-sex marriage at an event in Columbia, saying his marriage to Chasten Glezman exists "by the grace of a single vote" in the landmark 2015 ruling, the Associated Press reports.
Buttigieg said doctors were treating his father for chemotherapy when his mother was told she needed a triple bypass, according to the AP. His husband was able to stay at the hospital with his mother while Buttigieg went to tell his father because Glezman "is a member of our family."
The big picture: If Buttigieg were to become the Democratic nominee, he would be the first openly gay presidential candidate from a major political party. Buttigieg also speaks French, Spanish, Italian, Maltese, Arabic and Dari, his campaign adviser Lis Smith told the BBC.
Go deeper: Pete Buttigieg says U.S. let down its guard on monopoly policy
Go deeper