Apple's high-stakes Hollywood audition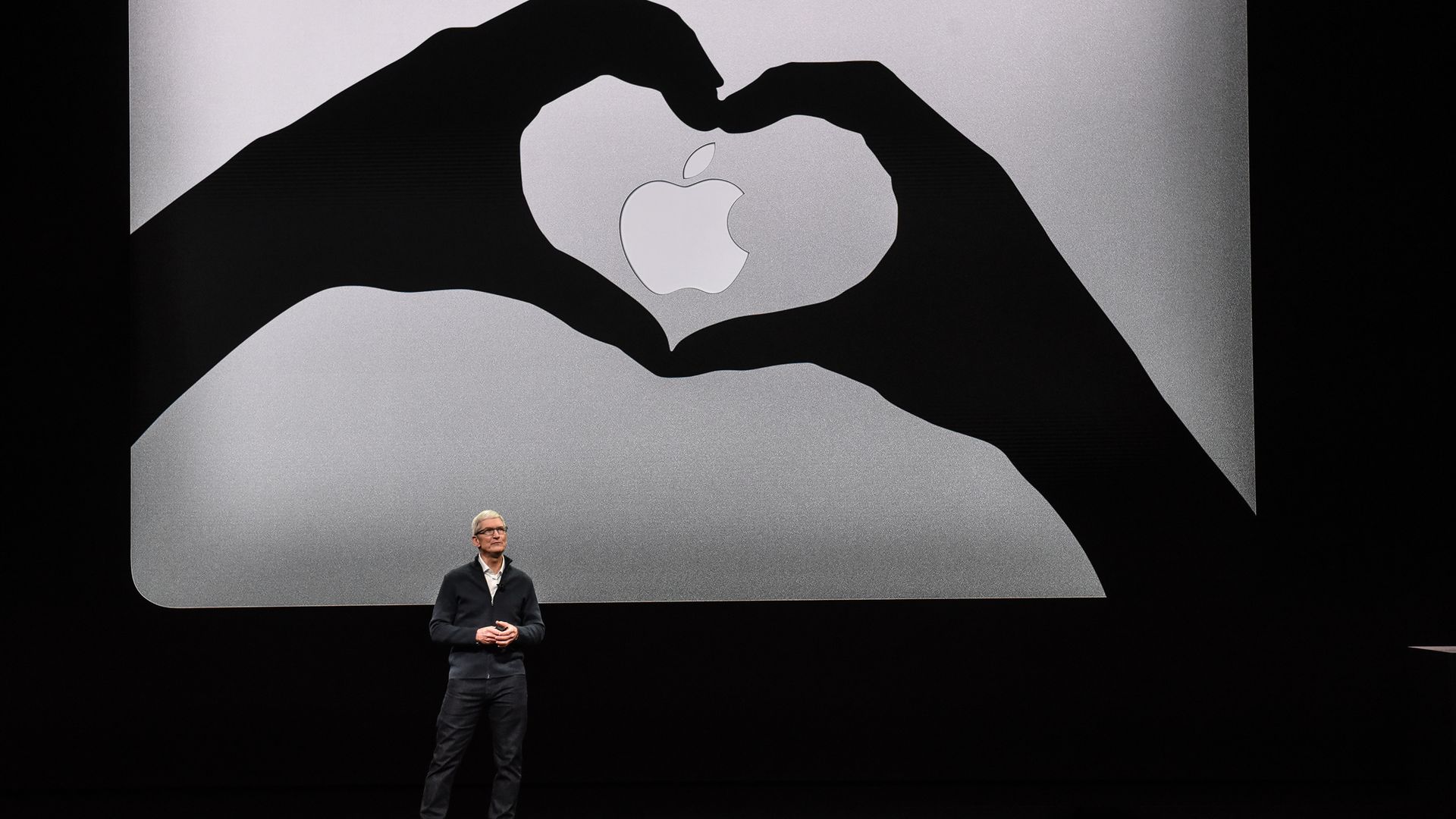 For a streaming service to be announced tomorrow, Apple spent two years securing deals with showbiz royalty — Steven Spielberg, Oprah Winfrey and Reese Witherspoon, the L.A. Times' Ryan Faughnder and Wendy Lee write on the front page.
What's new: Apple's plans to create a lineup of programming to compete with Netflix, Amazon and Disney "have been cloaked in characteristic secrecy."
"The company is expected to finally provide answers [tomorrow at 1 p.m. ET] when Chief Executive Tim Cook takes the stage at the Steve Jobs Theater in Cupertino," in Silicon Valley.
He'll "pitch Apple's new streaming video strategy to a crowd of celebrities and studio executives."
Why it matters: "Since Hollywood caught wind of Apple Inc.'s entertainment ambitions several years ago, filmmakers and studio executives have been wondering exactly how the iPhone maker will delve into the streaming video market — and whether it can dominate in the crowded and fast-growing arena."
"Filmmakers, writers and producers have been hoping that Apple would become a big buyer of premium content."
Go deeper