Under Trump, America increasingly loses its global lead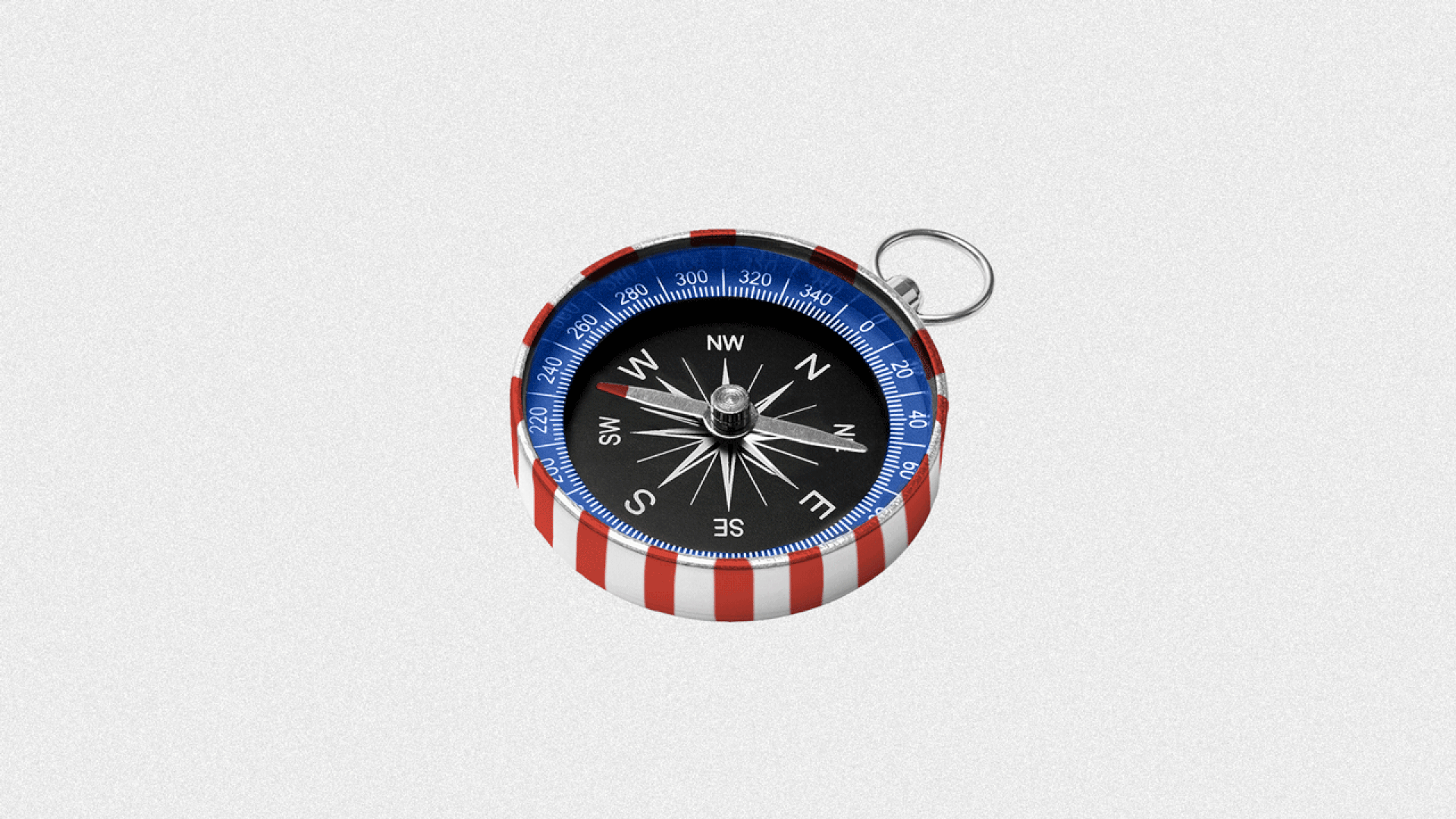 The United States is no longer driving the conversation on some of the biggest issues facing the world, both short- and long-term. Instead, foreign nations are making the decisions.
Why it matters: America is losing its position as the global arbiter for international norms — from airline safety to online privacy to the response to climate change. It's a trend that predates President Trump, but it's accelerating now — and it makes Americans beholden to the decisions of foreigners.
Driving the news: The Boeing 737 MAX wasn't grounded last week because the U.S. took the lead. It was because the EU, China, and many other countries acted first, rattled by two plane crashes under similar circumstances.
The U.S. response "undermined American credibility as the pacesetter for global aircraft standards, while potentially ushering in an era in which international regulators — particularly those in China and Europe — assert growing clout," as the Washington Post put it.
And the U.S. is having trouble persuading other countries to follow its lead — especially on the Trump administration's efforts to block Huawei and other Chinese telecommunications equipment from being used in 5G.
Global trust in U.S. leadership is near record lows, according to Gallup; 31% of people worldwide surveyed last year said they approve of U.S. leadership, lower than Germany and China.
So on some of most consequential issues that will shape the world this century, the U.S. is taking a back seat, like privacy, foreign investment, climate and finance.
Our thought bubble, via a sentiment Axios World editor David Lawler says he's hearing more often: When countries take action around the world, their first thought used to be, "What will Washington think?" China's goal is to make them think about Beijing just as quickly, if not before.
The bottom line from Eurasia Group and GZERO Media president Ian Bremmer (punctuation his):
this didn't start with trump (remember obama's "assad must go" and "russia must leave ukraine"), but it's sped up dramatically with his america first-style unilateralism, weakening us-led institutions that had already been eroding through neglect. the geopolitical balance in the world is changing fast; american perceptions of those changes, not so much.
Go deeper:
Go deeper