Flooding's national security risk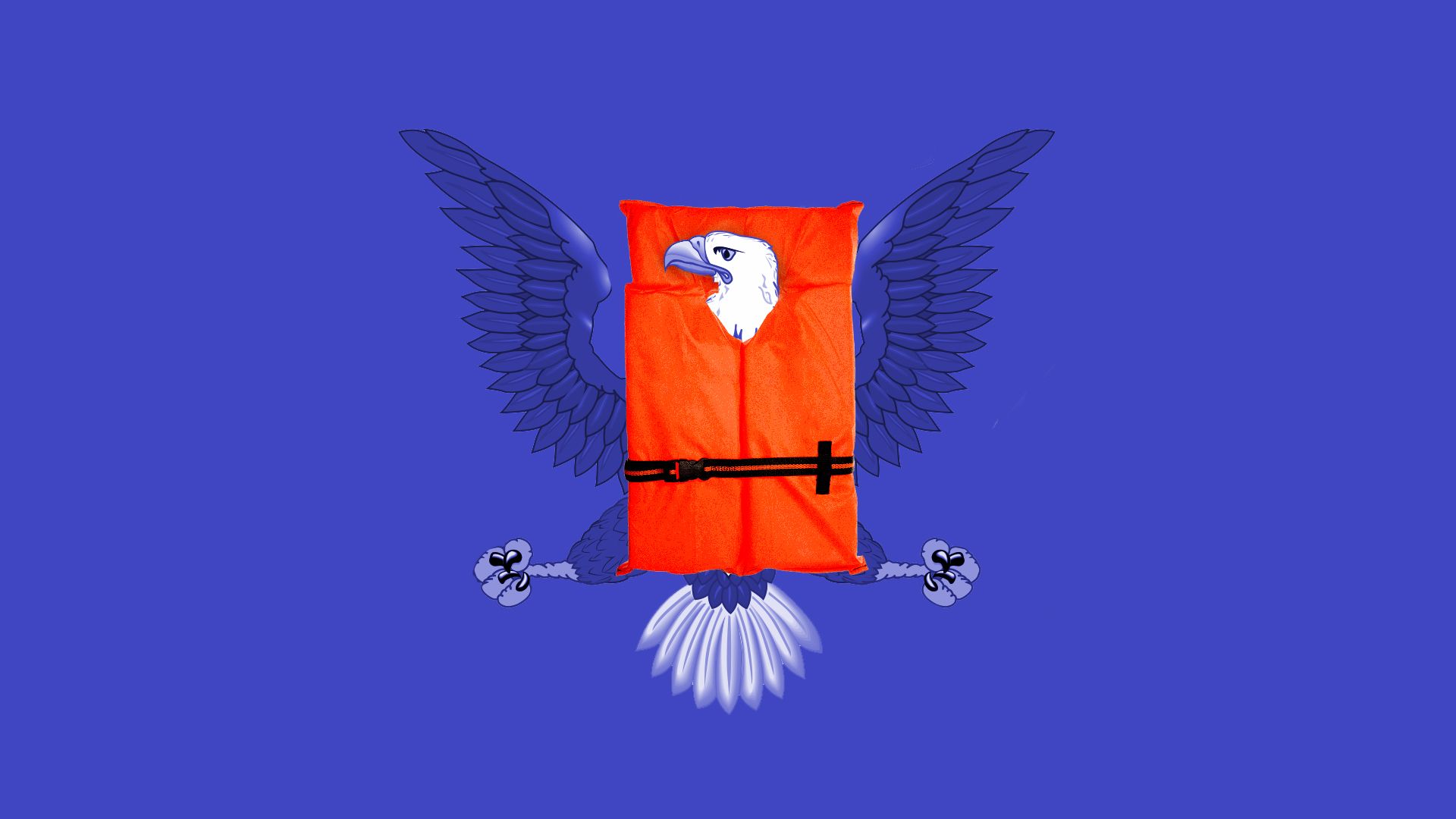 In just the past 12 months, Nebraska floods, Carolina and Florida hurricanes and California wildfires have put military installations in peril, ravaging buildings and doing billions in damage.
The big picture: The national security consequences of climate change, mainly through extreme weather events, are here and now, Axios Science editor Andrew Freedman emails.
Why it matters: This is not a far off threat for the Pentagon to consider, and it's certain to get more challenging as the climate continues to warm, seas rise, and stronger and wetter storms strike. 
The AP described the efforts to halt the floodwaters at Offutt Air Force Base, which hosts the Strategic Command headquarters just outside Omaha, Nebraska:
"Earlier heavy flooding at Offutt has prompted the base to start raising its levee by 2 feet this year, said Maj. Meghan M. Liemburg-Archer, spokeswoman for Strategic Command."
"More than 30 aircraft were towed to higher ground or flown to other locations. Crews hauled out loads of equipment, engines and tools."
"By Saturday, the flood had rolled over a third of the base, swamping more than 1.2 million square feet of buildings."
"Though Strategic Command headquarters escaped flooding, it had to cut staff to a minimum as high water blocked roads. The command holds down a range of responsibilities, including global strike capacity, missile defense, nuclear operations and strategic deterrence."
The bottom line: Retired Rear Adm. David W. Titley told the AP that Defense Department officials "by and large know what they need to do, but it's very hard for them to do. White House dynamics are the White House does not want to hear about it."
"We probably do need some walls — but they're probably levees," Titley said.
Go deeper