Countries around the world criticize Trump's Golan announcement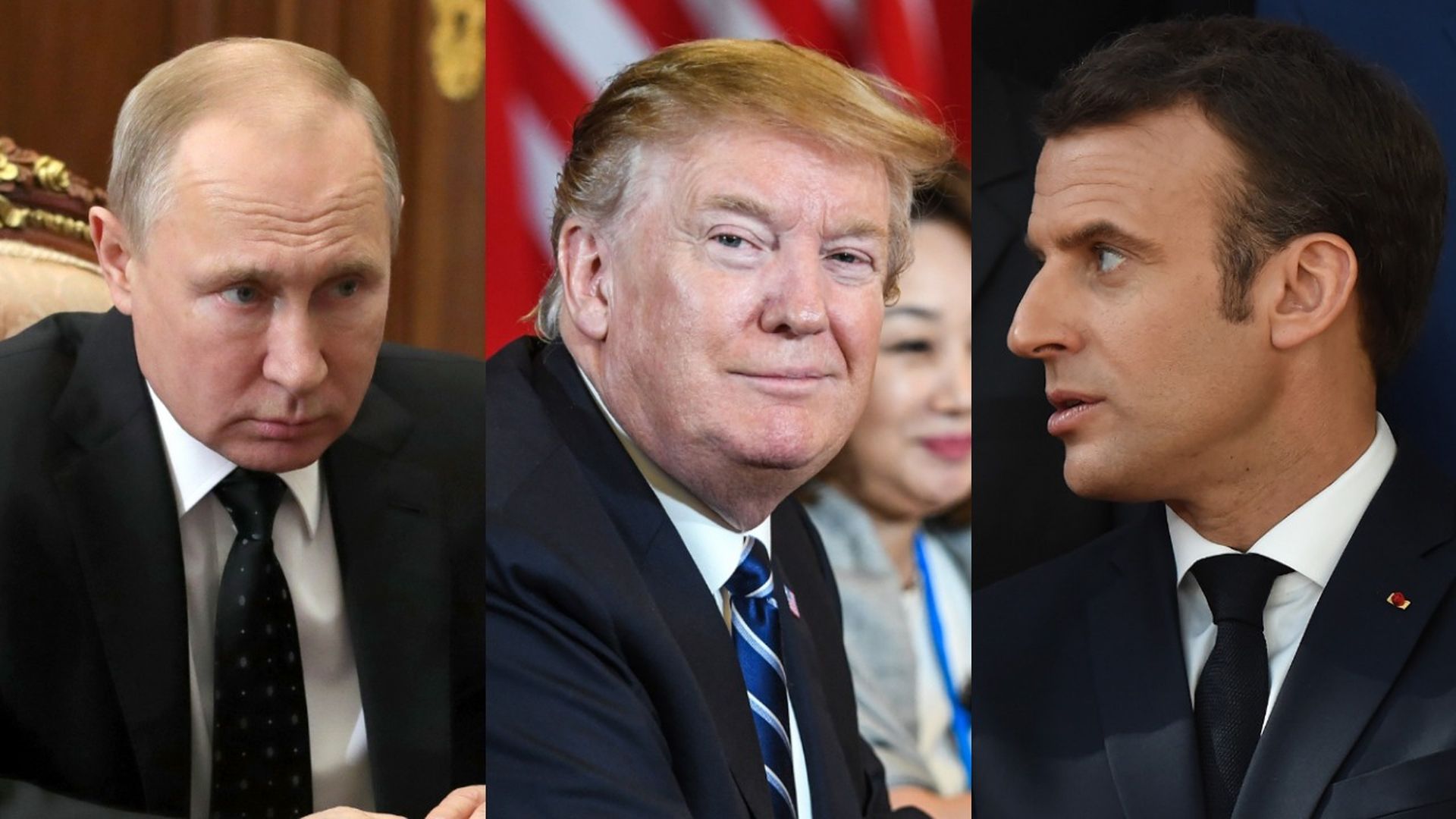 Countries around the world, including Russia and U.S. allies such as France, Germany and Egypt, criticized President Trump's announcement this week that the U.S. would recognize Israeli sovereignty in the Golan Heights.
Why it matters: At the moment, no country — other than Israel — has backed Trump's announcement. And most countries who came out against Trump's move stressed that it was a violation of international law and multiple UN resolutions.
What they're saying:
Kremlin spokesman Dmitry Peskov said Trump's announcement "may considerably destabilize the already strained situation in the Middle East." He added that Russia is still waiting to see if Trump will follow his tweet with any concrete steps.
France's Foreign Affairs Ministry said: "The Golan is a territory occupied by Israel since 1967. France does not recognize the Israeli annexation of 1981. UN Security Council resolutions had recognized the annexation as illegal."
Germany's Federal Foreign Office said: "The Golan Heights is a Syrian territory occupied by Israel. National borders should be changed only through peaceful means between all those involved. The government rejects unilateral steps."
European Council President Donald Tusk said the EU was maintaining its position on the Golan Heights despite Trump's announcement: "The European Union does not recognize Israeli sovereignty over the Golan."
Turkish President Recep Tayyip Erdogan criticized Trump's move and said it "has brought the region to the edge of a new crisis."
Egypt's Ministry of Foreign Affairs said: "Everybody should respect the resolutions of international legitimacy and the United Nations Charter in respect of the inadmissibility of acquiring land by force."
Iran's Ministry of Foreign Affairs said Trump's announcement was "unacceptable and illegal."
Syria's Ministry of Foreign Affairs said: "Syria is determined to recover the Golan through all available means. The Golan was and will remain Syrian."
What's next: It's still unclear if Russia or other countries will try to bring the issue to the UN Security Council or General Assembly in order to try to isolate the U.S. After Trump's announcement that he would move the U.S. embassy to Jerusalem in 2017, the U.S. had to veto a resolution in the Security Council — and lost in a vote in the General Assembly as around 130 member states voted against the U.S. move.
Go deeper: Nikki Haley threatens to pull UN funding over Jerusalem vote
Go deeper