White House rejects request for documents on Trump-Putin meetings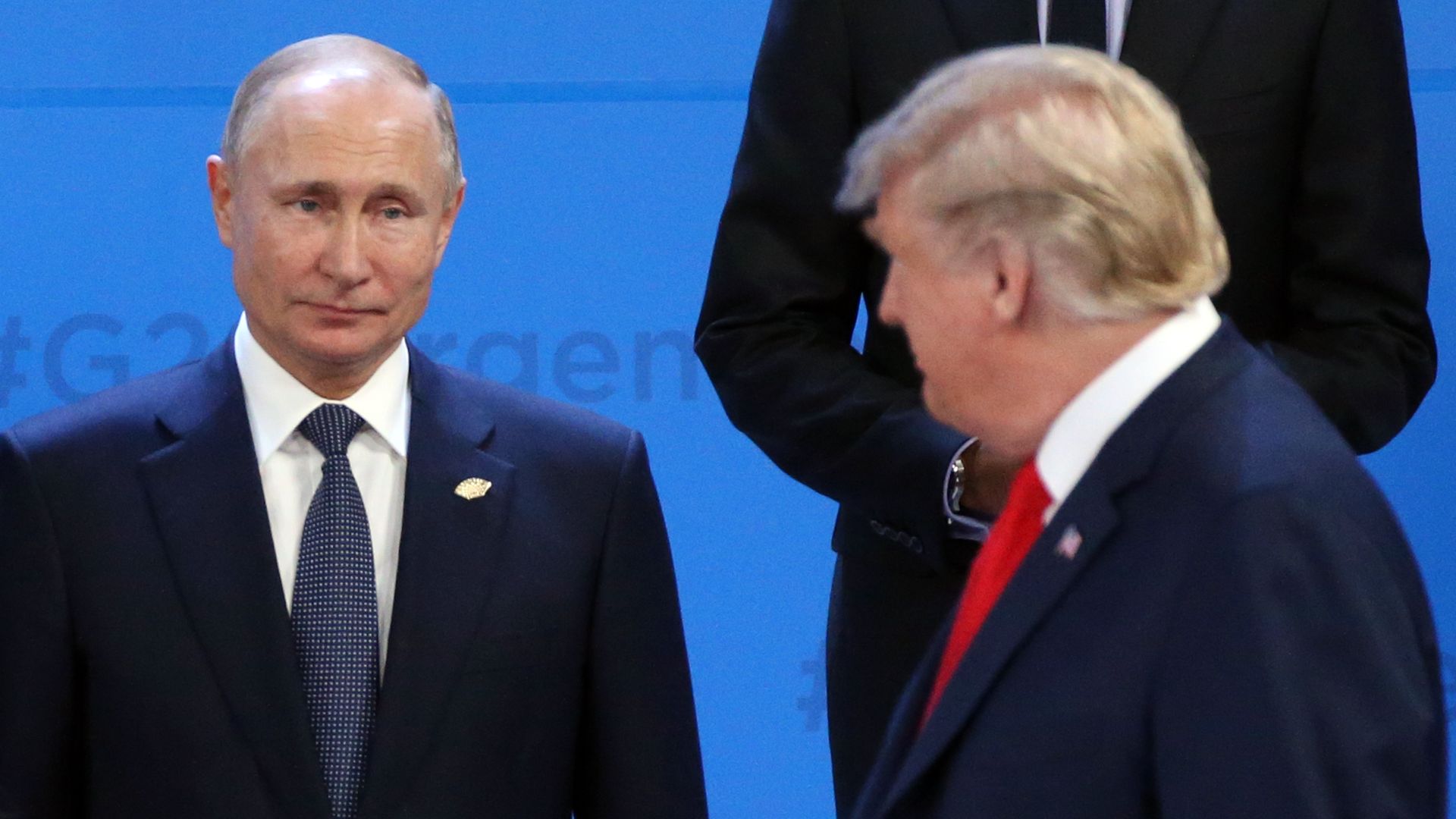 White House counsel Pat Cipollone sent a letter to top House Democrats on Thursday rejecting their request for documents related to President Trump's conversations with Russian President Vladimir Putin, Politico reports.
Details: Addressing the chairs of the House Intelligence, Oversight and Foreign Affairs committees, Cipollone argued: "The committees' letters cite no legal authority for the proposition that another branch of the government can force the president to disclose diplomatic communications with foreign leaders or that supports forcing disclosure of the confidential internal deliberations of the president's national security advisors."
Cipollone continued:
"With all respect, the Constitution assigns the President the role of charting the course of U.S. foreign policy and determining which diplomatic communications advance the national interest. Policy disagreements with the President's decisions on those matters do not create a legislative right to review the President's diplomatic communications with foreign leaders."
Why it matters: The Washington Post reported earlier this year that Trump has repeatedly sought to conceal the details of his face-to-face conversations with Putin from senior officials in his own administration, even going as far as to confiscate notes from his own interpreter. In the context of the investigation into the Trump campaign's ties to the Russian government, Democrats have said they find this behavior alarming.
The big picture: The White House has now rejected oversight requests from congressional Democrats at least three times. Cipollone sent a similar letter earlier this month refusing to turn over documents related to White House security clearances.
Go deeper