The next big idea for states to take on drug prices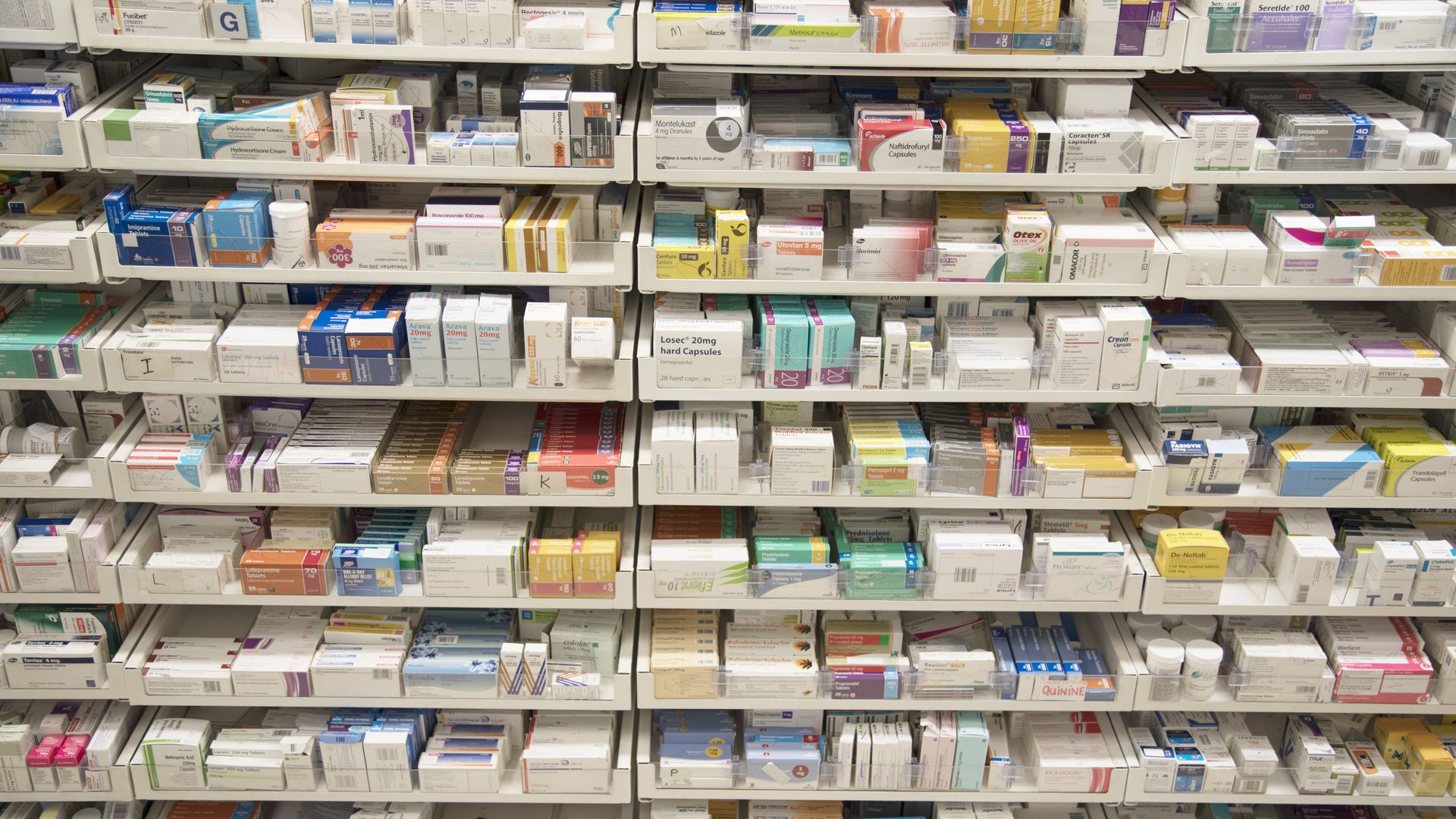 Several states are considering new "affordability boards" to rein in prescription drug prices. They're hoping that approach would avoid the legal pitfalls that tripped up earlier state-based policies.
How it works: These new boards would review expensive drugs and, if it deems them too expensive, set a new, lower price that insurance plans would have to pay.
Details: Several states have introduced bills following a model by the National Academy for State Health Policy:
The new affordability boards would review drugs with high launch prices (above $30,000) or big price increases (more than 10% or $10,000 in a year). For generics, the threshold would be launch prices above $3,000 or price increases exceeding 25% or $300.
If a state's board determines that a drug isn't affordable for the state, it can set a payment rate that insurers must abide by.
"It's setting the force of law behind what the payer will pay, and requiring the supply chain to work it out, which they always do," said Jane Horvath, a health care consultant working with states on the bills.
Where it stands: Maryland's bill has the most momentum so far, and the effort is partially a response to the defeat of the state's proposal to counter "price gouging," which was knocked down in court.
Proponents say regulating payers, not the actual drug prices, puts them on safer legal ground.
"If a state can't do this, there's nothing else they can do, other than importation," Horvath said.
The other side: Opponents say they'll make some of the same legal arguments that sank Maryland's earlier proposal.
"States that attempt to regulate transactions outside of their own borders will face constitutional scrutiny," said Jeff Francer, general counsel of the Association for Accessible Medicines, which represents generics manufacturers and joined the lawsuit against Maryland's price-gouging bill.
"Letting the government set prices for medicines is merely a retread of failed policies and political talking points that won't address the affordability challenges patients are facing and could potentially limit their access to the medicines they need," the Pharmaceutical Research and Manufacturers of America said in a statement.
Go deeper