Scoop: U.S. could reduce intelligence sharing with Israel due to China ties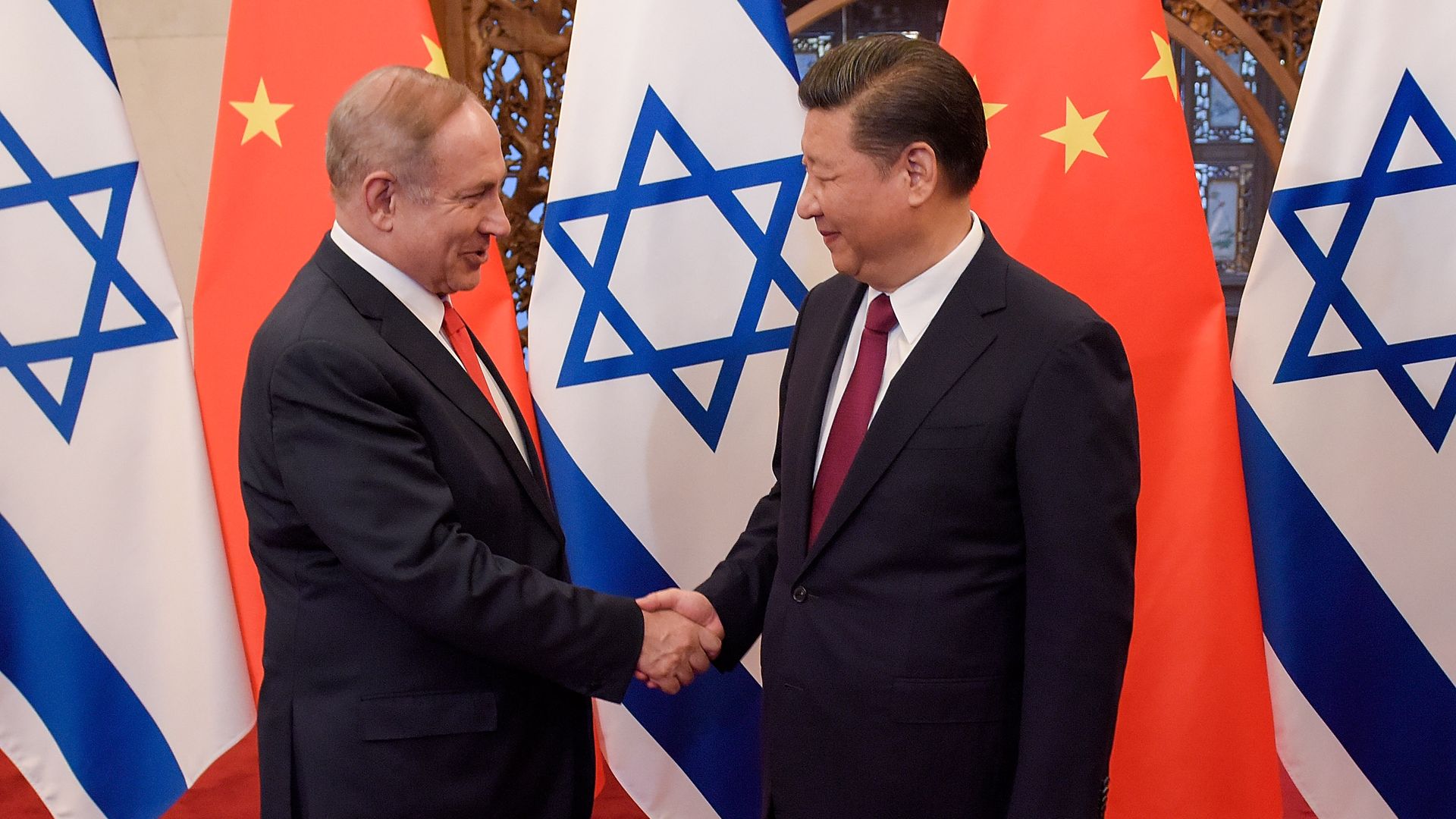 Secretary of State Mike Pompeo told me today that if Israel does not limit its ties with China, the U.S. could reduce intelligence sharing and security cooperation.
Why it matters: The U.S. has raised the topic of Chinese influence with Israel several times in the last months, but this is the most public stance that the Trump administration has taken on the issue. In the last few years, Prime Minister Netanyahu has led a diplomatic initiative to dramatically enhance trade with China. China has won several big infrastructure contracts in Israel, including one for a new sea port in Haifa — where the U.S. Navy currently operates.
Pompeo told me in an interview in Jerusalem Thursday that China presents economic opportunities for Israel, but also threats.
"When China engages in spying through its commercial state-owned enterprises and presents risks through its technology systems, companies like Huawei, which present real risk to the people of Israel — When those things happen, we want make sure that countries know about it, know the risks and then countries will make their own sovereign decisions."
Pompeo said he raised the issue with Netanyahu and added he wanted to make sure Israel is wide-eyed about the threat from China. He stressed to Netanyahu: "If certain systems go in certain places, then America's efforts to work alongside you will be more difficult and in some cases we wont be able to do so."
I asked Pompeo what he meant and his message was even stronger: "You can imagine lots of different places — intelligence sharing might have to be reduced, allocation of security facilities might have to be reduced. We want to make sure that countries understand this and know this."
Go deeper