Sanders: U.S. must follow New Zealand's lead and ban assault weapons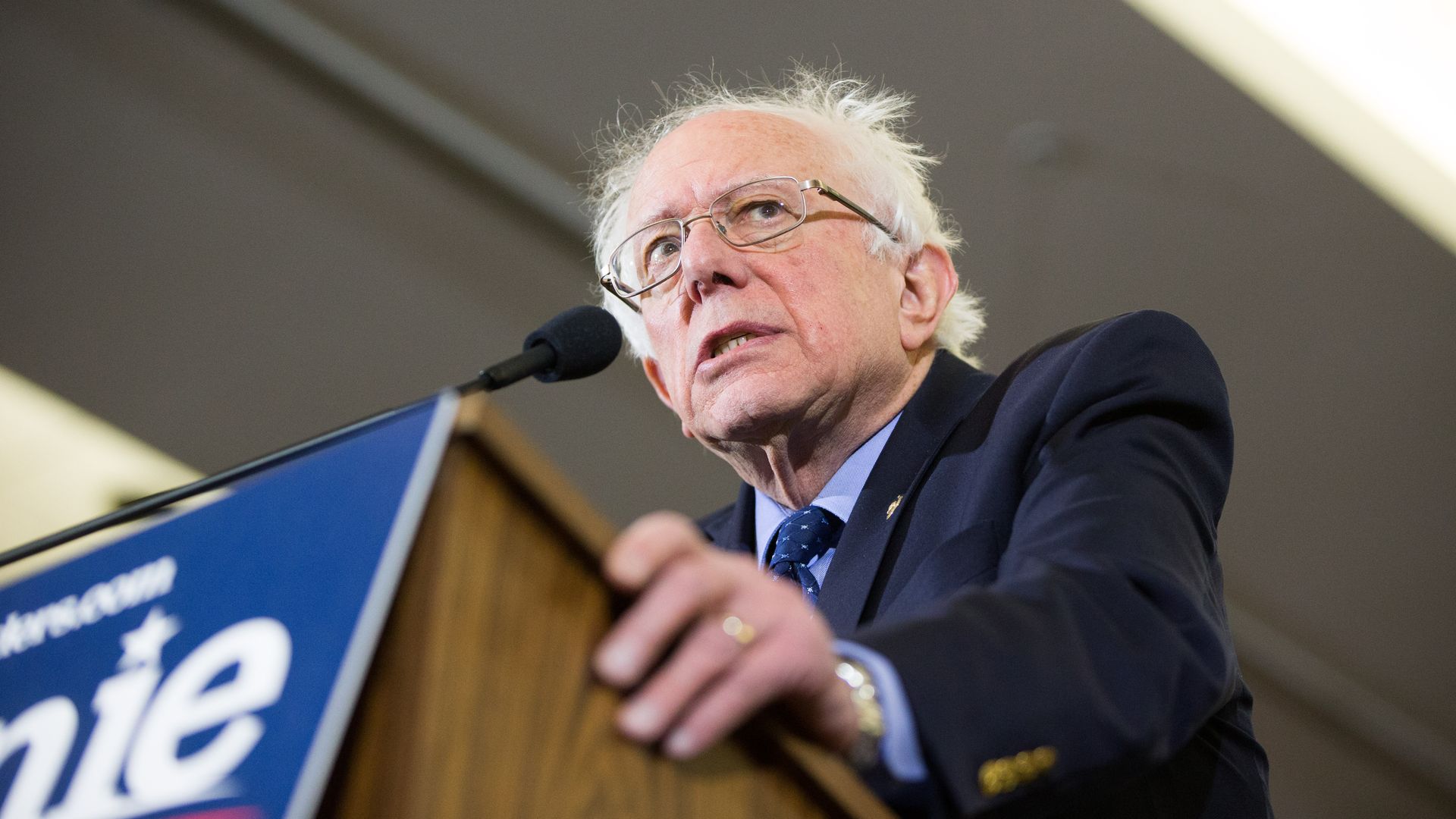 Democratic Presidential hopeful Sen. Bernie Sanders (I-Vt.) said late Wednesday the U.S. must follow New Zealand's lead in banning assault weapons, and it should do so by taking on the National Rifle Association — which swiftly rejected the call.
This is what real action to stop gun violence looks like. We must follow New Zealand's lead, take on the NRA and ban the sale and distribution of assault weapons in the United States"
The big picture: Sanders was speaking out in support of New Zealand's swift move to ban all military-style semi-automatic weapons and assault rifles, in response to in response to Friday's Christchurch terrorist attack. Prominent Democrat Rep. Alexandria Ocasio-Cortez (D-N.Y.) also praised New Zealand's swift action.
The other side: NRA spokeswoman Dana Loesch cited the Second Amendment in defense of not changing the law in the U.S.
Go deeper: Bernie Sanders: Everything you need to know about the 2020 candiate
Go deeper